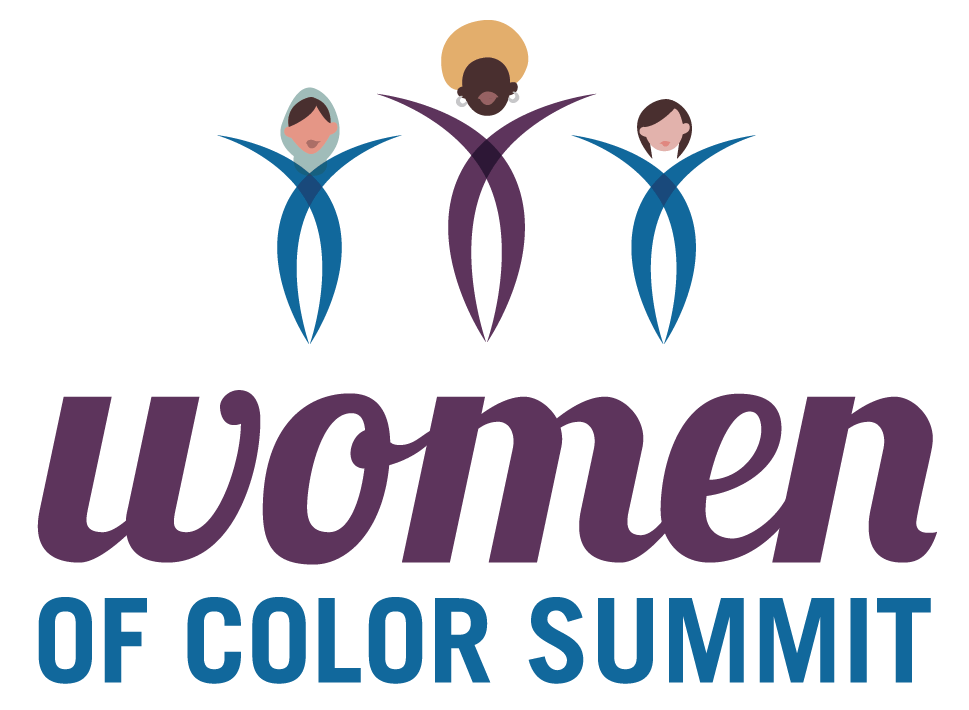 KEYNOTE SPEAKERS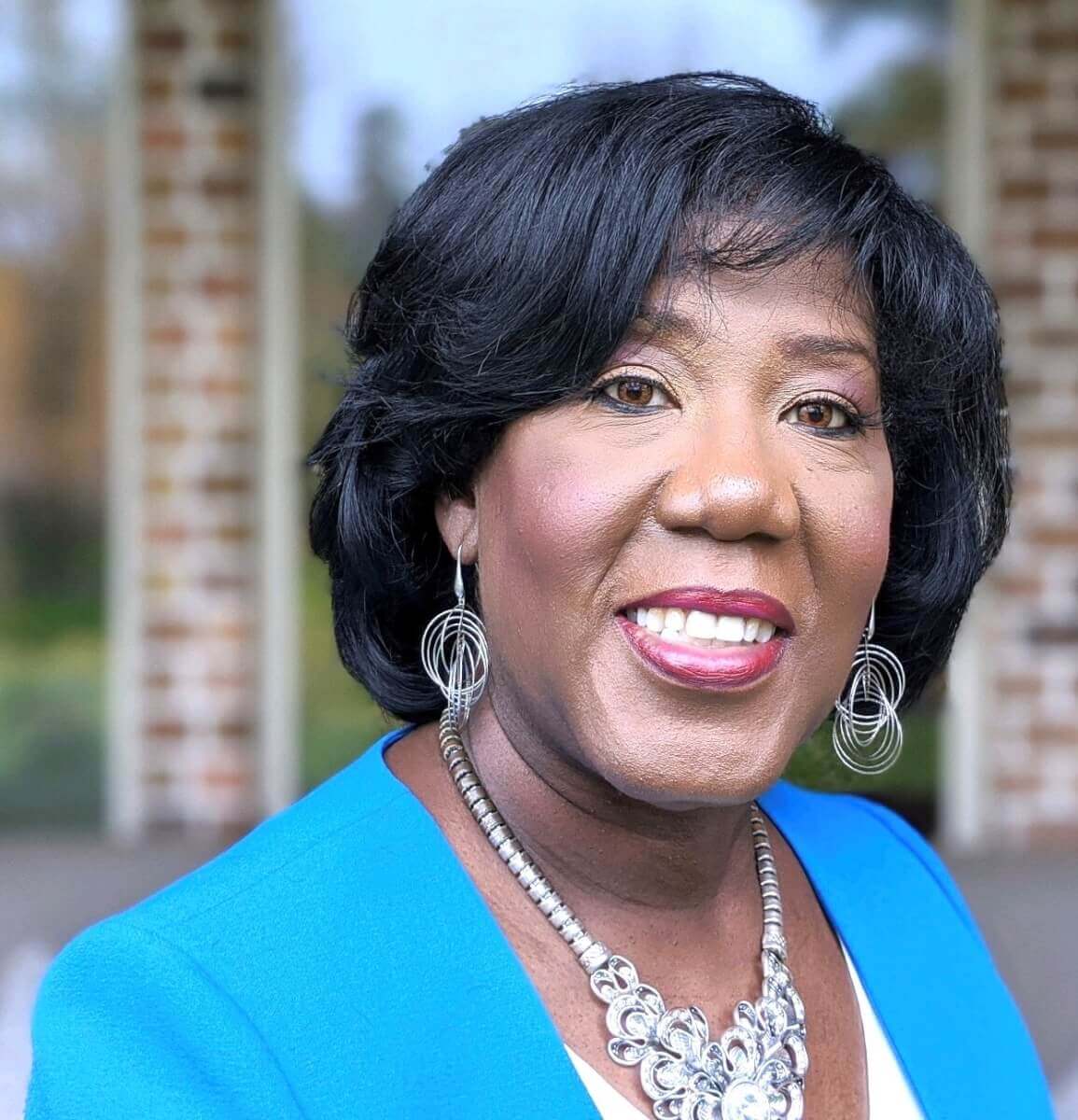 Helen Lowery
Session 1, July 23 - Women of Color and Our Realities: What is next for us and our communities amid COVID-19 and race relations
View Profile
Helen Lowery holds a bachelor's in accounting and an MBA from Niagara University. She attended Houghton College, Grace School of Leadership Development and South Houston Bible Institute and is currently enrolled in a doctoral program at Trinity Seminary.
During her 42-year career working in finance, sales and marketing at DuPont/Chemours Co., Lowery served as vice-chair of the DuPont Corporate Black Employees Network. Through perseverance and putting her trust in the Lord and not man, in 2017 she became the second female and first African American president of a 37-year-old global trade association.
Lowery is an ordained minister who travels extensively throughout the United States. The difficult adolescence she experienced helped prepare her to minister healing to the deep hurts in people with the love of Jesus Christ. Her story destroys the fallacy that an impoverished child will be a burden on society, and proves you can excel, achieve and thrive in life through God's grace and a good work ethic.
As a community leader, Lowery has served on various non-profit boards, as a mentor to women on work/life balance and success in corporate America and as a Justice Court Chaplain. She also has been a part-time professor of accounting at Niagara County Community College.
Lowery and her husband, Jeffrey, have been married for 35 years and are blessed with four children, three of whom graduated from college in 2017 with bachelor's, master's and M.D. degrees. Jeff and Helen are the founders of Living Truth Ministries, a faith-based 501(c)3 ministry focused on teaching principles from the Bible to equip the body of Christ and provide Christian-based counseling.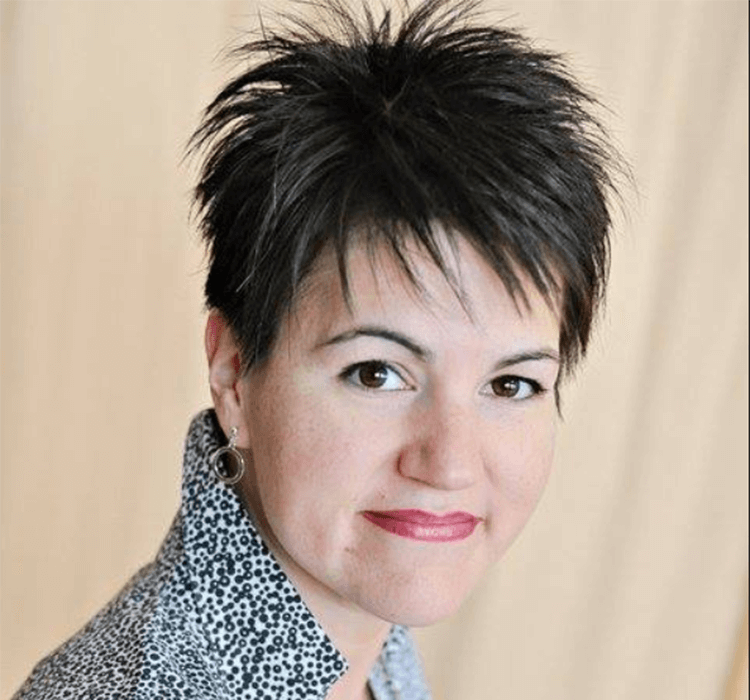 Ronnie Pollack
Session 2, July 30 – Health and Wellness: Our role in improving individual and community outcomes.
View Profile
Ronnie Pollack is the executive director of the Native American Cultural Center in Rochester, New York. She has worked as a forgiveness coach, specifically with Native American clients, utilizing the healing power of forgiveness and the Seven Generations concept to transform lives. She is an adjunct professor at Monroe Community College and has taught in the Health/Physical Education Department for over 10 years. Her background includes work as a holistic health coach, along with more than 12 years of experience as a social worker.
Pollack lives in Rochester and is a member of the Mississaugas of the New Credit First Nation, in Ontario, Canada. Working with Indigenous peoples in the area of forgiveness is something that is sacred and personal to her heart, as she desires to see all Nations heal.

Brittany Read
Session 3, August 6 – Equity: Employment and Economy
View Profile
Brittany Read is a Rochester native and 2020 graduate of Howard University in Washington, D.C., where she received her B.A. in strategic, legal and management communication. At Howard University, Read was active on campus and served extensively in the D.C. community as a member of a mentoring organization, Jewels, Inc. On campus, she served as a resident assistant and the operations manager for The Hilltop. For several years, Read worked as a policy intern for the African-American Mayors Association, which represents black mayors of cities across the country. In the summer of 2019, she worked as an Urban Fellow in the City of Rochester Mayor's Office under Mayor Lovely Warren. Read is also a Spring 2020 initiate of Alpha Chapter, Delta Sigma Theta Sorority, Incorporated.
Read is the founder of The Barcode, a program committed to providing college access resources and tips to students from Rochester who are underrepresented in higher education. She is an aspiring attorney and policy advocate who plans to use her skills to influence policies related to education, youth development and local government. In Fall 2020, Read will begin her master's program in social work and social welfare, with a social administration concentration, at the University of Chicago.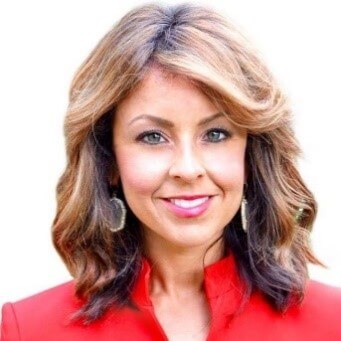 Melisza Campos
Session 4, August 13 – Education and Training: Successes, challenges and opportunities
View Profile
Melisza Campos works in marketing for Wegmans Food Markets. Her role is focused on brand loyalty through employee education, customer acquisition and retention in new markets. She is a tireless maximizer at heart who led an award-winning delivery team with Dale Carnegie and is one of 35 master facilitators in the world.
Contributing to her community is a mandate she takes seriously. She currently serves on the United Way Board of Directors, SUNY Geneseo's College Council and is a former elected official.
Campos is the recipient of the ATHENA Young Professional Award, the Rochester Business Journal's 40 under 40, Girl Scouts Women of Distinction and the Latinas Unidas Leadership Award. Campos is a proud wife and mother of three young children. She aims to lead with love and excellence to empower herself, her family and others to make the world a better place. As a realistic optimist, she drives out her inner self-critic to take on new challenges with fierce ambition, fun and focus.

Professional Development and Career Advancement Presenters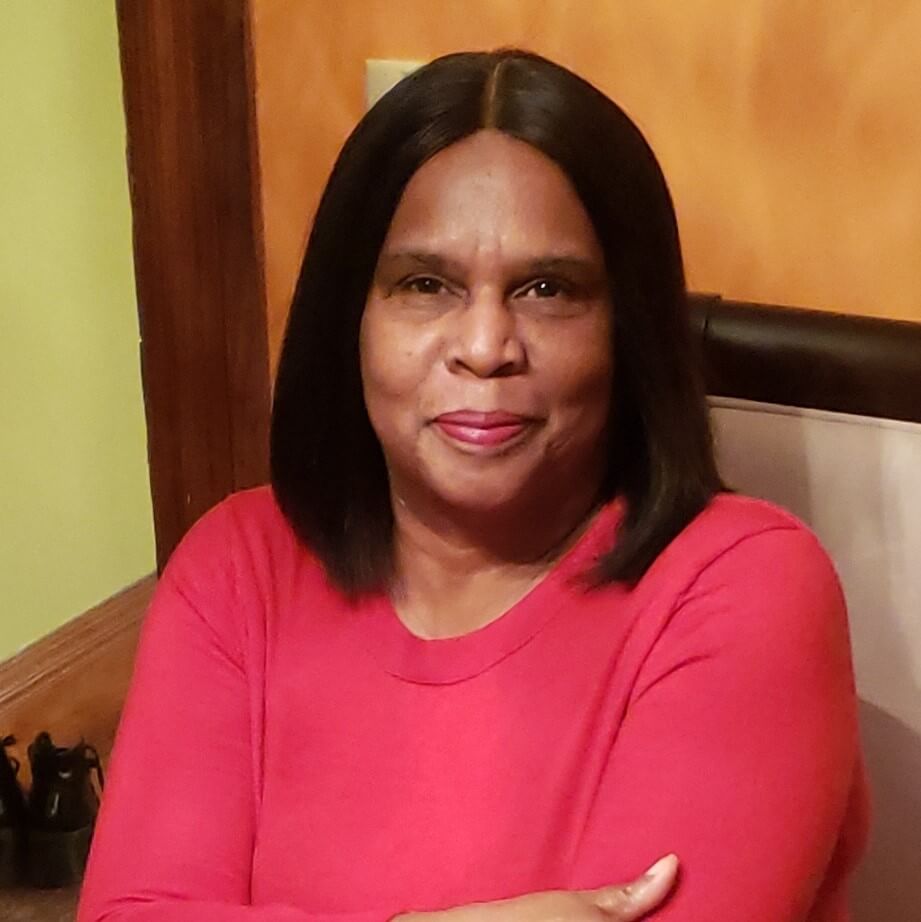 Deborah Campbell
Workshop - Happiness is Intentional
View Profile
Deborah Campbell has worked in not-for-profit organizations for over 20 years. Campbell received both her bachelor's degree in organizational management and a master's degree in strategic leadership from Roberts Wesleyan College in Rochester, New York. She is the director of workforce development for the Catholic Family Center in Rochester. For three years, she worked for The Community Place of Greater Rochester as the director of the C.H.O.I.C.E.S. employment program, where she developed programs and employment opportunities for people with intellectual and developmental disabilities. She also worked for Epilepsy Foundation Rochester-Syracuse-Binghamton as a program manager for traumatic brain Injury programs and served as the facilitator of the Special Review Committee. She has sat on the foundation board of a neighborhood out-patient clinic and currently serves as a board member of Home Start Hope.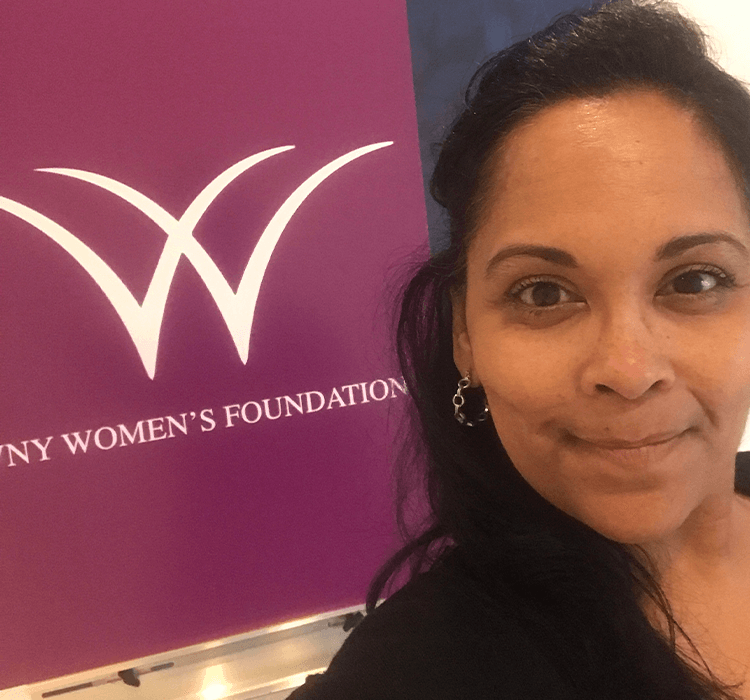 Natasha Almonte
Workshop - Girl! You Got This
View Profile
Natasha Almonte has worked in the non-profit sector for over 18 years. She is the director of parenting services at Pinnacle Community Services in Niagara Falls, New York. During a five-year period, she went from an entry-level position with no education to director of an entire department holding a master's degree in higher education and administrative affairs from the State University at Buffalo. Almonte discovered during this process that there were some flaws in her belief system about herself, which took her on a journey of self-awareness. Through this journey, she became aware of her ability to communicate with people in way that inspired, motivated and respected who they were. Almonte now has conducted several trainings on goalsetting, staff/executive team building, trauma-informed care/reflective strategies and many others related to organizational and personal development.
Franchelle Parker
Workshop – Leadership That Is Rooted in Equity, Healing and Justice
View Profile
Western New York native Franchelle C.H. Parker is the founding executive director of Open Buffalo, a community collaborative whose mission is to advance racial, economic and ecological justice in western New York. Parker found her start as a student organizer at Buffalo State College, fighting to repeal mandatory minimum sentencing for drug offenders. Later, she would use her degree in political science to win numerous legislative changes. Parker believes healthy communities and a healthy democracy are rooted in a people's ability to make their own choices. A member of Edison Street Community Church, Parker is a board member for the Buffalo Urban League and Healthcare Workers Rising. She is also a member of the Buffalo Alumnae Chapter of Delta Sigma Theta Sorority, Inc., where she is chair of the Social Action Committee. Parker is the loving wife to Kenneth Parker Jr. and mother to Kennedy Rae.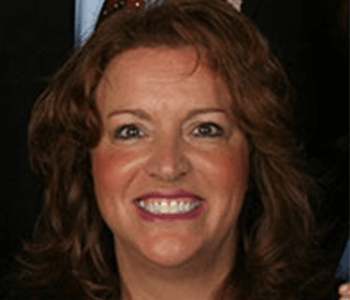 Gwen Mazza
Workshop – Shades of Color … Shade of White a True Sisterhood: Women Keeping it Real from the Inside Out
View Profile
Gwen Mazza is a dynamic special business advisor and facilitator, with an impressive track record of success in creating high-functioning teams through leadership development and attention to a powerful cultural creation. Mazza has over 30 years of clinical expertise and is a Licensed Mental Health Counselor in New York, serving people and organizations in coaching, consulting, training and cultural transformation. Her extensive experience in leading organizations through the transformational process is truly an art. She can be found providing executive leadership development and coaching to CEOs and executives locally and internationally. She has guided many executives through major corporate transitions, working through succession planning, transformational corporate cultural creation, role clarification, strategic planning and positioning. Mazza is a member of the International Consultants Odyssey Transformational Group, and in 2012 she introduced enSpirit LLC to the international coaching arena.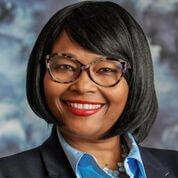 Andrea Cain
Workshop – Shades of Color … Shade of White a True Sisterhood: Women Keeping it Real from the Inside Out
View Profile
Dr. Andrea Cain has worked in not-for-profit organizations for over 20 years. She currently works for Goddard Riverside Community Center in New York City as its deputy executive director for performance improvement and Innovation and chief corporate compliance officer. She worked for The Community Place of Greater Rochester for five years as its chief program officer/vice president of programs, where she oversaw all program operations and community partnerships for the agency. Dr. Cain presents at several seminars and conferences throughout the year on topics related to compliance, quality assurance, leadership and management development, cultural competency, advocacy for people with developmental disabilities and improving the health and well-being of other vulnerable populations and individuals living in poverty.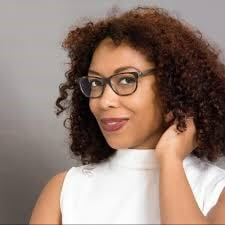 Ahila Kitwana
Workshop – Self-Care During Changing and Trying Times
View Profile
Ahlia Kitwana is the founder of Little Black Buddha (LBB), which offers women help in making career transitions and figuring out their next move in their lives and careers. LBB also creates the space to honestly look at the entire picture of one's life by incorporating a life design ethos into the work and programming, advocating wholeness, wellness and a complete sense of self. She is a RYT 200 certified yoga instructor. Little Black Buddha is currently developing LBB Pathways, a software/video game that helps people figure (a) what their transferable skills are and (b) what industries those skills can be used in.
Kitwana has navigated five successful career transitions over a 15-year period. Prior to starting Little Black Buddha, she was a lead engineer at a Fortune 500 company for 10+ years. Additionally, she is an adjunct professor at Monroe Community College. She has a B.S. in electrical engineering (2001) from Rensselaer Polytechnic Institute and an M.A. in math education (2009) from the City College of New York. Kitwana is married to a wonderful and supportive partner and most importantly, she is a mother of three beautiful and bright children (4, 9 and 12 years old).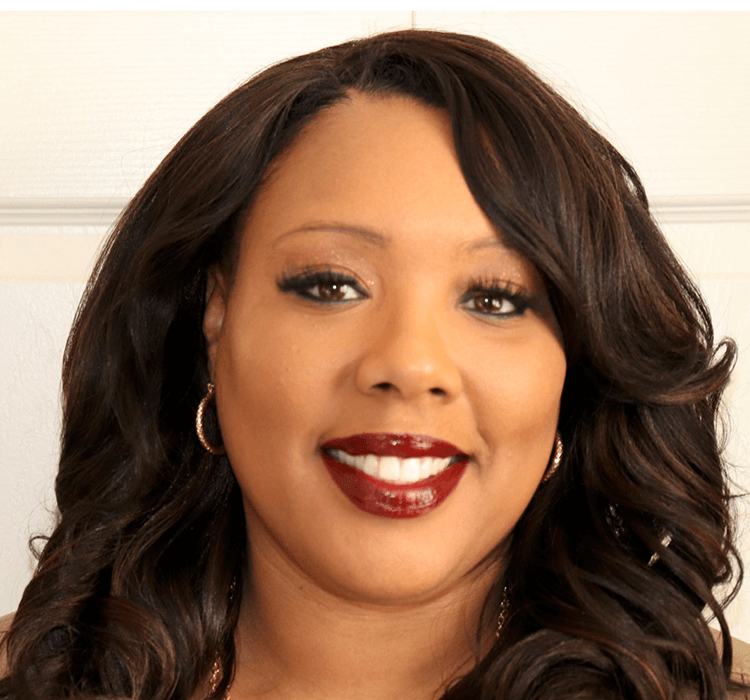 Tam Little
Workshop – Women of Color Behind the Camera: the Power of Social Media
View Profile
Tam Little uses the medium of film to help others give birth to their dreams through the art of visual storytelling. Little is a graduate of Rochester Institute of Technology and holds a bachelor's in human resource administration and a master's in public administration from SUNY Brockport. She currently travels as a senior trainer for Fortune 500 biopharmaceutical companies. Little is a motivational and diversity conference speaker at the collegiate and secondary school levels, inspiring students of all ages. She is also the chief operating officer for her production company, Virtual Bay Films, and works closely with nonprofits to bring their corporate branding and marketing vision to life. Tam wrote and directed the documentary Move, which captures a community's response to violence when three young men were killed after a Stop the Violence basketball tournament at the Boys & Girls Club in Rochester, New York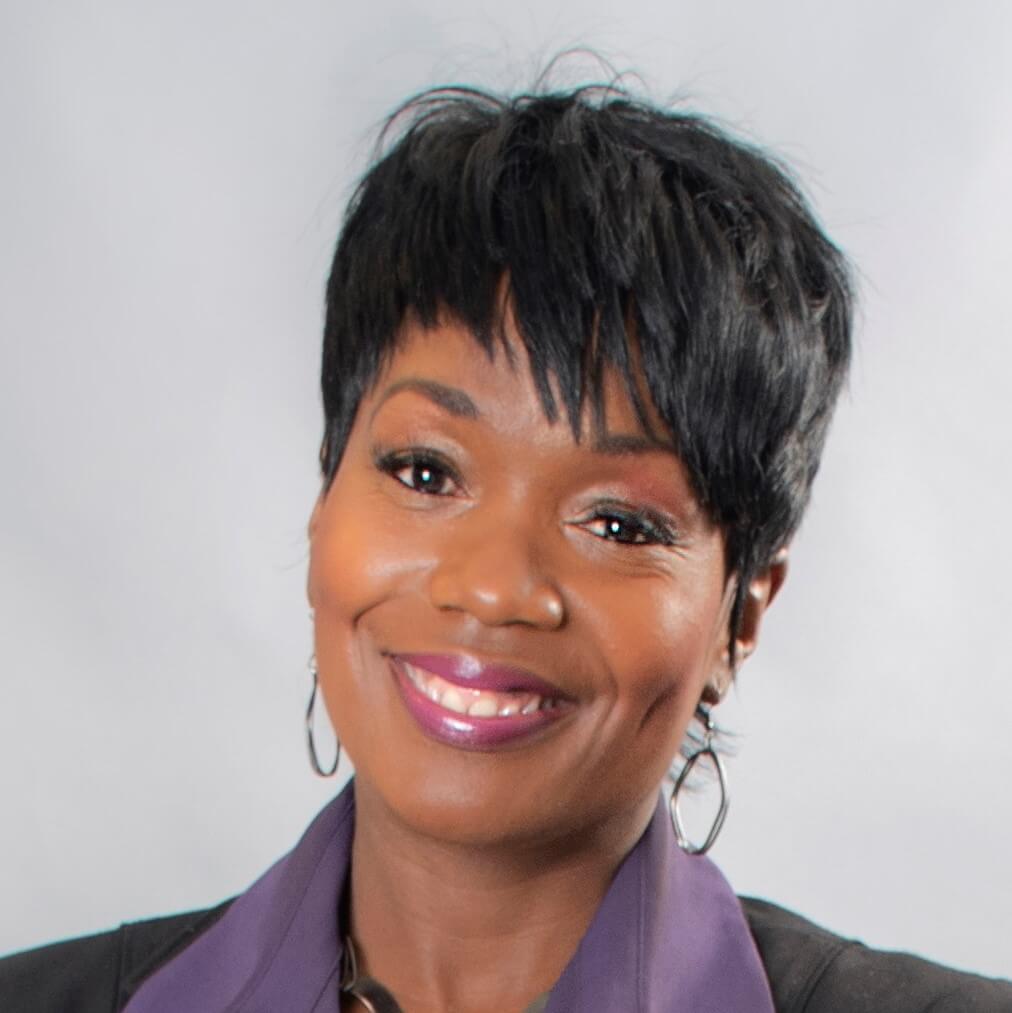 Rhonda Jones
Workshop - Health Disparities: My Role in My Community
View Profile
Rhonda Jones is a health promotion consultant with MESSA, where she has worked for more than 15 years. A registered nurse, Jones holds a Bachelor of Science in Nursing from Michigan State University. She is a certified health education specialist with a master's degree in the science of health behavior and health promotion from the University of Michigan. Jones is also an American Council on Exercise-certified personal trainer, health coach and certified nutrition consultant. After lots of hard work, discipline and dedication, she earned her position as an IFBB Professional body building athlete. Jones infuses her presentations and workshops with her knowledge of medicine, health and fitness, making them fun, interactive, inspiring and educational. She uses her gifts of motivation and humor to inspire people to engage in healthier lifestyles.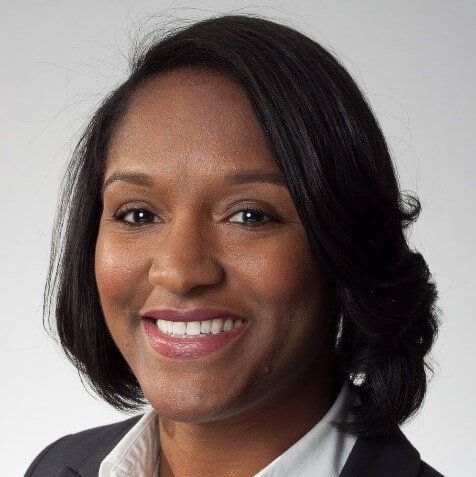 Dr. Shalon M. Jones
Workshop - Health Disparities: My Role in My Community
View Profile
Dr. Shalon M. Jones is a global medical affairs manager specializing in hematology and oncology drug research and development. With experience in both the public and private sector, Dr. Jones has acquired in-depth knowledge of global public health and the pharmaceutical industry. In her current role, she travels all over the world collaborating on disease strategy and tactics. She supports the development of drug research as well as guidance for investigator-initiated trial decisions. Dr. Jones also supports the tracking and/or requesting of compassionate use or other early (expanded) access programs which allow new, unapproved drugs to treat seriously ill patients when no other treatments are available. She holds a Bachelor of Science in pharmaceutical marketing from Saint Joseph's University, a Master of Public Health from LIU Brooklyn, and a Doctor of Pharmacy from Touro College of Pharmacy.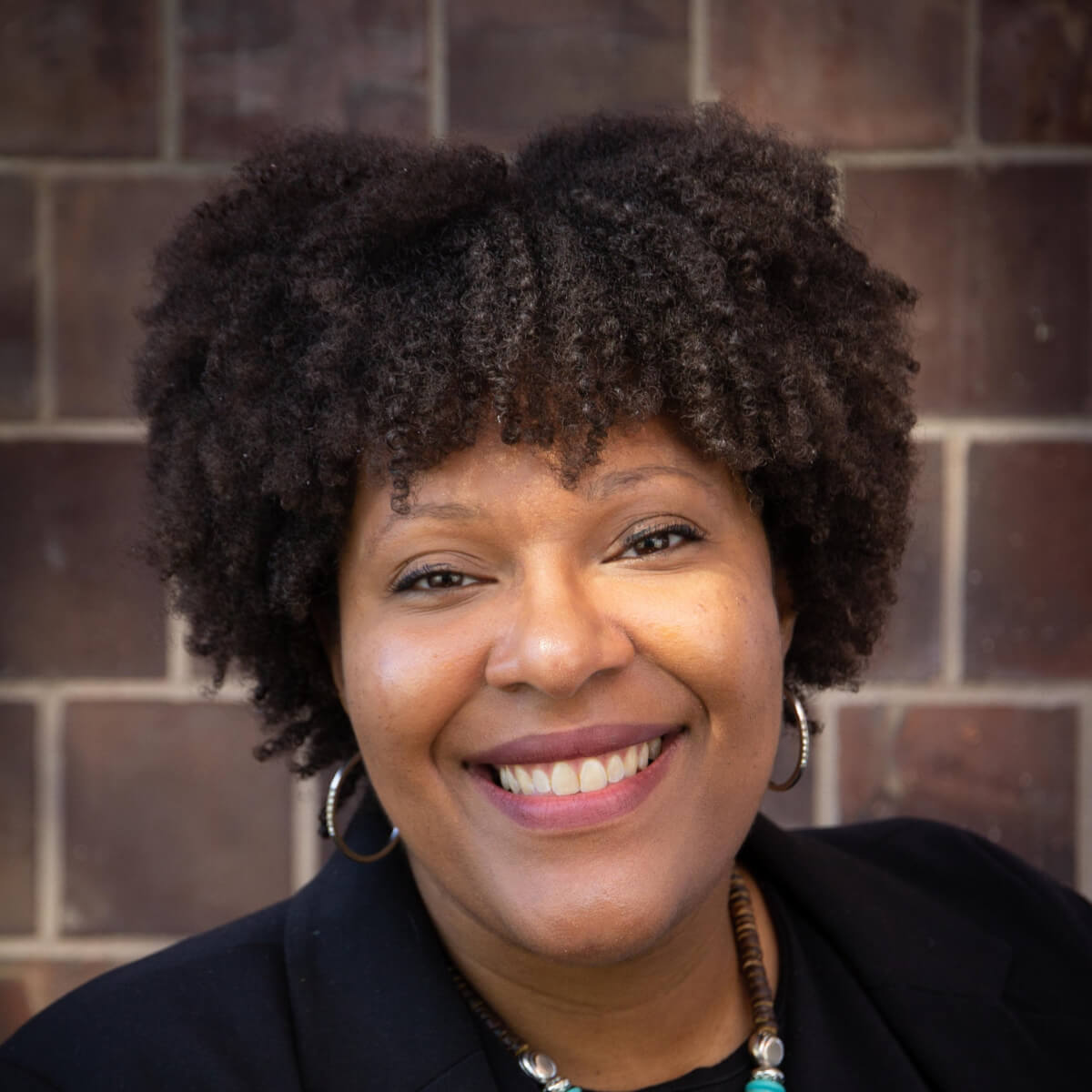 Dr. Myra Mathis
Workshop - Health Disparities: My Role in My Community
View Profile
Myra L. Mathis, M.D., is an addiction psychiatry fellow at Yale University. She received her Doctor of Medicine degree from the University of Rochester School of Medicine and Dentistry and completed her general adult psychiatry residency at Yale, where she served in dual roles as the program-wide and medical education chief resident. As a resident, she was lead organizer for the Rebellious Psychiatry Conference, the first and only trainee-led event that examines the intersection of mental health and social justice. Dr. Mathis currently works at the APT Foundation, a non-profit addiction treatment facility and opioid treatment program that provides psychiatric care and medication treatment to over 5,000 individuals. She has worked in private, state and federal health care systems, providing psychiatric and substance use treatment to adolescent, adult and geriatric populations. Dr. Mathis is a fellow in the REACH (Recognizing and Eliminating disparities in Addictions through Culturally-Informed Healthcare) Scholars Program, where she receives expert training in addressing and eliminating health disparities in substance use treatment. Her scholarly work focuses on health disparities and inequities in psychiatric and addiction treatment, with a focus on access to and engagement in substance use treatment for Black and Latinx populations.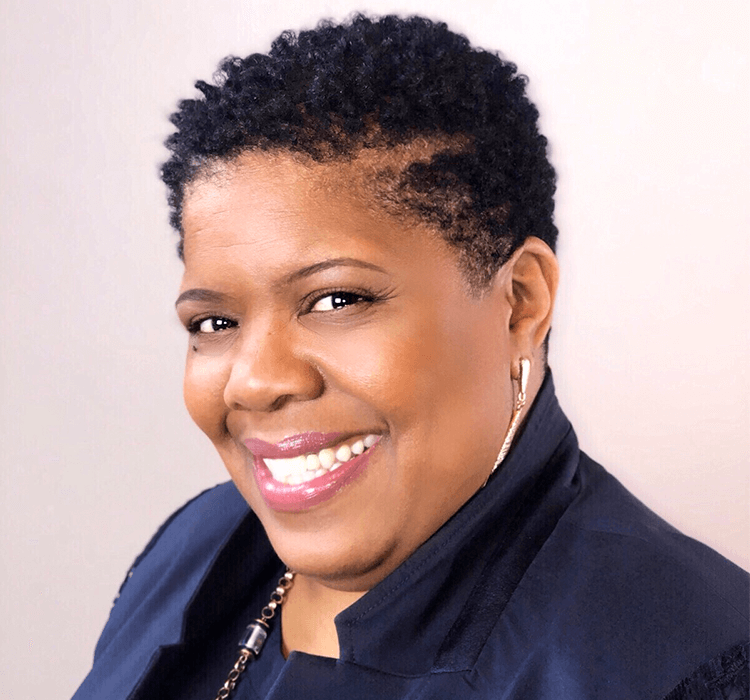 Carlette Bradley
Workshop – Discover Your Purpose and then Use Your Power To Reach Your Potential!
View Profile
Carlette Bradley is a learning and development consultant at Univera Healthcare/Excellus BCBS. In 2017, Bradley started her own consulting firm, The Masterpiece Project, which focuses on leadership and personal and professional development through interactive workshops, team building, individual coaching and inspirational speeches that emphasize spiritual consciousness, self-awareness and purpose. Bradley is also the co-founder and mentoring coordinator of the G.I.R.L.S. Sports Foundation, Inc.

She is a member of the Edison Street Community Church, where she was ordained as an elder in August 2019. Bradley earned her Master of Arts in organizational leadership from Medaille College, where she has served as an alumni mentor and an instructional speaker. She is passionate about impacting the lives of anyone she encounters because she believes that everyone has a divine purpose here on Earth! Bradley challenges individuals of all ages to adopt new ways of thinking and to accept the truth about who they are destined to be: masterpieces!

She is most proud of being a loving wife and devoted mother but first and foremost, a humble servant of the most high God!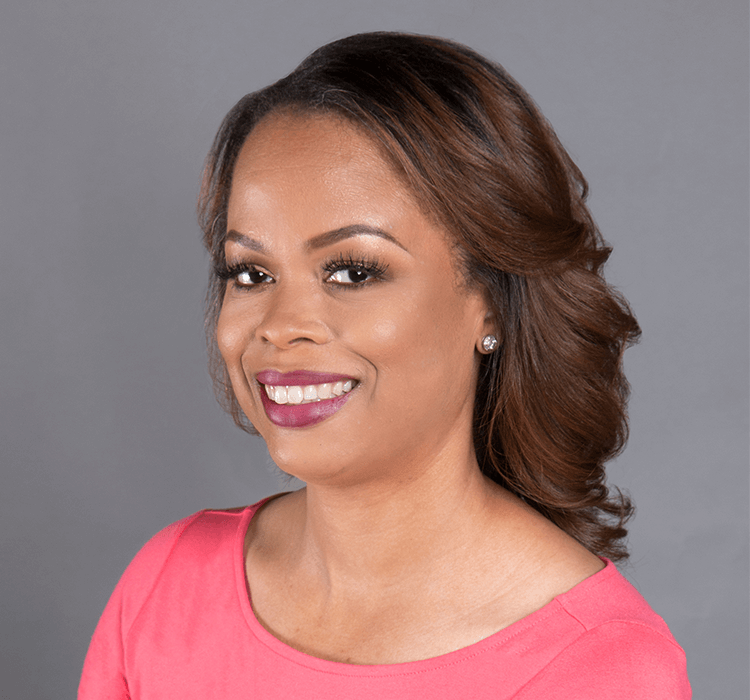 Sharitta Gross
Workshop - The Path Less Traveled
View Profile
Sharitta F. Gross has worked in the field of education and career development for the past 15 years. Currently, she is vice-chair of the Cheryl Speranza Leadership Institute. She worked at Rochester Institute of Technology for 12 years in its Office of Career Development and Cooperative Education and the Multicultural Center for Academic Success. As an adjunct professor at Monroe Community College, she taught developmental reading and writing courses. Gross has also coordinated and facilitated career development workshops in Rochester and the surrounding communities. She believes in the spirit of servanthood and has volunteered with such organizations as the Breast Cancer Coalition of Rochester, Rochester Area Business Ethics Foundation and YWCA. Gross received her bachelor's degree in English from University at Albany, her master's in liberal arts from SUNY Brockport, an advanced certificate in project management from RIT and her doctorate in executive leadership from St. John Fisher College.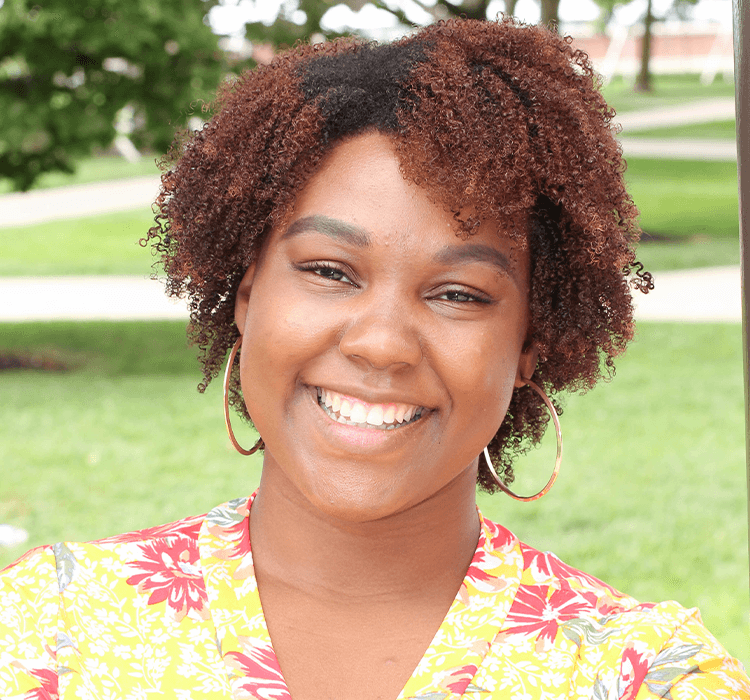 Jamyra Young
Workshop – Imposter Syndrome: How to Thrive When You Feel Like You Don't Belong
View Profile
Jamyra Young is an administrator at Keuka College and serves as the director of intercultural affairs. In this capacity, Young provides support and advocacy for international students and students of color. As the Diversity, Equity, and Inclusion Committee co-chair and deputy Title IX coordinator, she also coordinates college-wide inclusion initiatives. Young received her bachelor's degree in chemistry from Wells College and a master's in higher education administration from Stony Brook University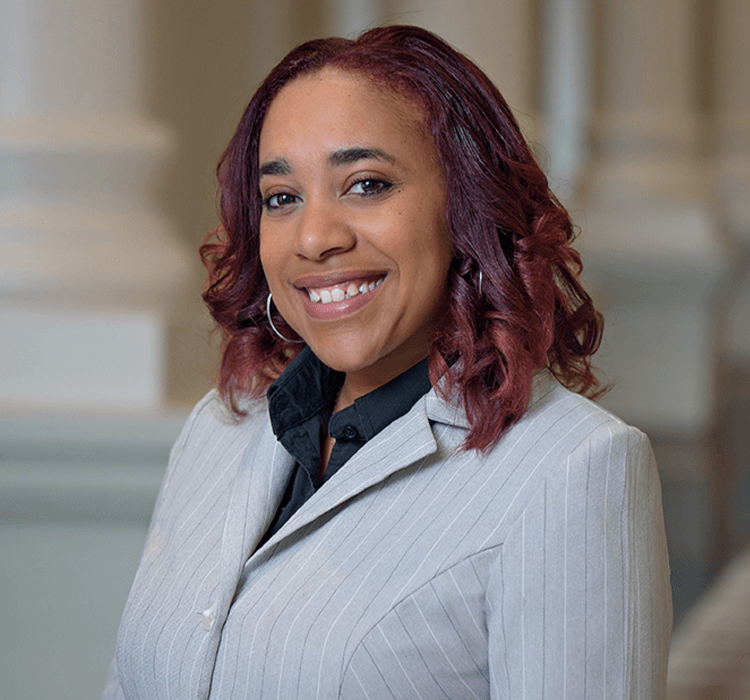 Adrienne Taylor
Workshop - 2 Dope Fundraisers
View Profile
Adrienne Taylor is the senior development director for the Women's Fund of the Greater Cincinnati Foundation. She is responsible for elevating the organization's fundraising processes and sharing its impact. She joined the Women's Fund after spending five years with the University of Cincinnati Foundation. Before entering the field of fundraising, Taylor spent 3 ½ years as a stockbroker and dance teacher. In addition to her day job, she serves on the global board of the Association of Fundraising Professionals.

Both Taylor and co-presenter Lauren Jones are part of the leadership team for the New Faces of Fundraising program, geared toward introducing diverse individuals to philanthropy.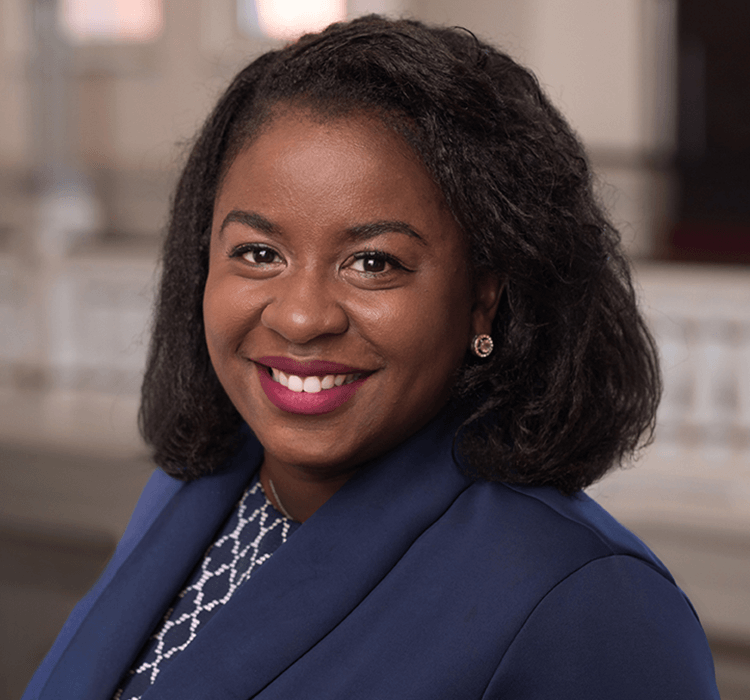 Lauren Jones
Workshop - 2 Dope Fundraisers
View Profile
Lauren Jones is a dynamic engagement professional with success in design, campaign management, relationship and capacity building. She is the inclusive giving advisor at the Greater Cincinnati Foundation. She has also served with the Women's Fund of the Greater Cincinnati Foundation, Public Allies Cincinnati, YWCA, United Way and Organizing for America, the campaign to re-elect President Barack Obama. In addition to her day job, Jones serves on the board of Planned Parenthood Southwest Ohio Region.

Both Jones and co-presenter Adrienne Taylor are part of the leadership team for the New Faces of Fundraising program, geared toward introducing diverse individuals to philanthropy.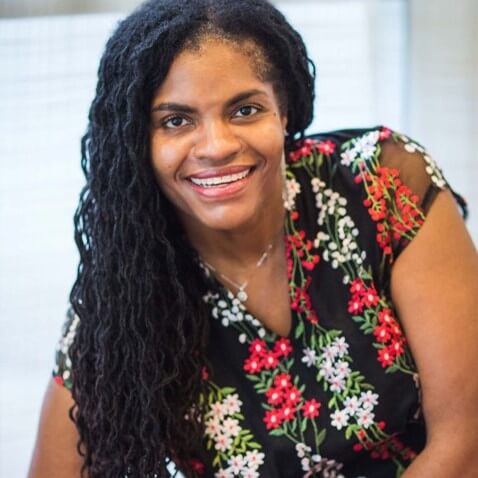 Latise Hairston
Workshop - Transformation through Creative Leadership
View Profile
Latise Hairston is a global transformative leader that guides, empowers, and assists people in developing creative solutions to life's challenges. She has counseled and coached hundreds of individuals, leaders, and organizations. She designs, manages, and facilitates enterprise-wide innovative solutions around strategic planning, change management, and leadership at Delaware North, one of the largest hospitality companies in the world. Latise is also the Founder and Chief Creative Officer of HOPE Consulting. She specializes in creative problem solving, instructional design, diversity and inclusion, training/facilitation, leadership, and organizational development. Additionally, she serves as an adjunct faculty member in the Department of Business, Management, and Leadership at Medaille College.

Latise holds an M.S. in Counseling, M.S. in Creativity, and a Ph.D. in Leadership and Policy (concentration in Organizational Development). She is a certified International Coaching Federation coach, DISC Behavioral Analysis Trainer & Consultant, and FourSight facilitator. Latise has presented at numerous conferences, including CPSI, CHART, Minorities in Criminal Justice, and Mindcamp.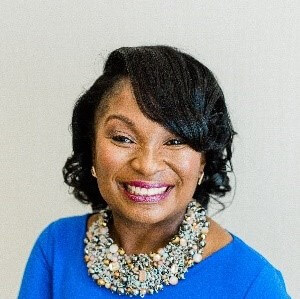 Tara Jabbaar-Gyambrah
Workshop – Faith over Fear: Empowering Black Female Leaders to Reach their Destiny
View Profile
Dr. Tara Jabbaar-Gyambrah is an award-winning author with over 16 years in higher education serving as an accomplished leader in academic and student engagement. As the founder and CEO of TMJ Consulting LLC, Dr. Tara's mission is to help women launch their purpose to transform the world and live their best lives. She is a trailblazer, influencer and exhorter who teaches women how to focus through the noise of everyday life to unleash their purpose. Dr. Tara is also an adjunct professor at Niagara University and Erie County Community College. She previously served as a director of talent development for careers in advanced manufacturing and energy, where she oversaw team management, community and education partnerships, program planning and evaluation. Dr. Tara has published several scholarly articles and is co-author of "Is College a Lousy Investment? Negotiating the Hidden Costs of Higher Education." She earned her Ph.D. from the University at Buffalo's American Studies program, specializing in global gender studies (formerly women's studies), along with an advanced certificate in Teaching for Leading Diversity. In her spare time, Dr. Tara serves on the Trocaire College board and enjoys spending time with family.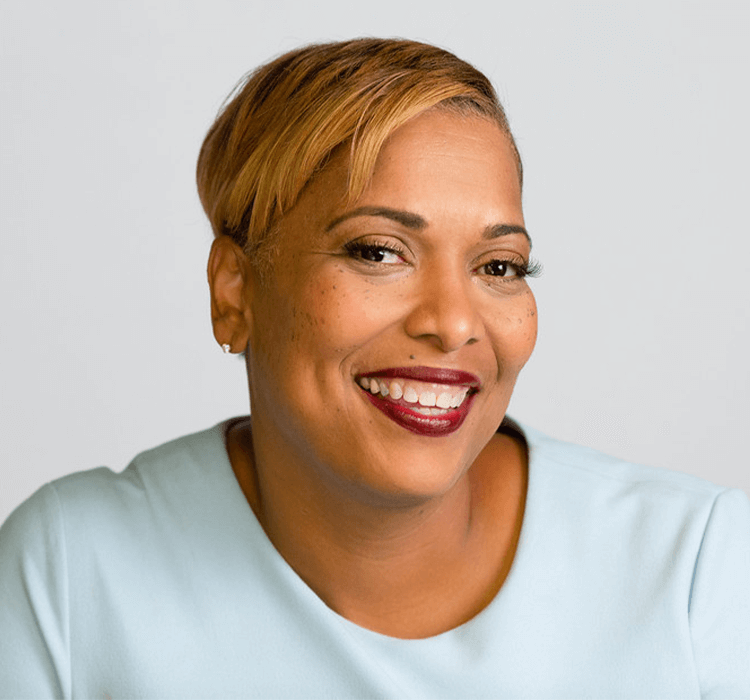 Lesli C. Myers-Small
Workshop - Life's Leadership Lessons
View Profile
Rochester City School District Superintendent Dr. Lesli C. Myers-Small has dedicated her life to the development and implementation of high-quality education. Myers-Small received her bachelor's in psychology and her master's in counseling and human development from the University of Rochester. She continued her educational journey with a second master's degree in urban educational administration and a Doctor of Education in executive leadership from St. John Fisher College. Myers-Small was the first African American president of the New York State School Counselor Association. She testified before Congress, resulting in a spending bill for Fiscal Year 2008 that included the largest increase (77.5 percent) ever to the Elementary and Secondary School Counseling Program. Her presentation style is humorous, straightforward and sincere, and she encourages people of all ages and backgrounds to creatively use their abilities and talents to serve others.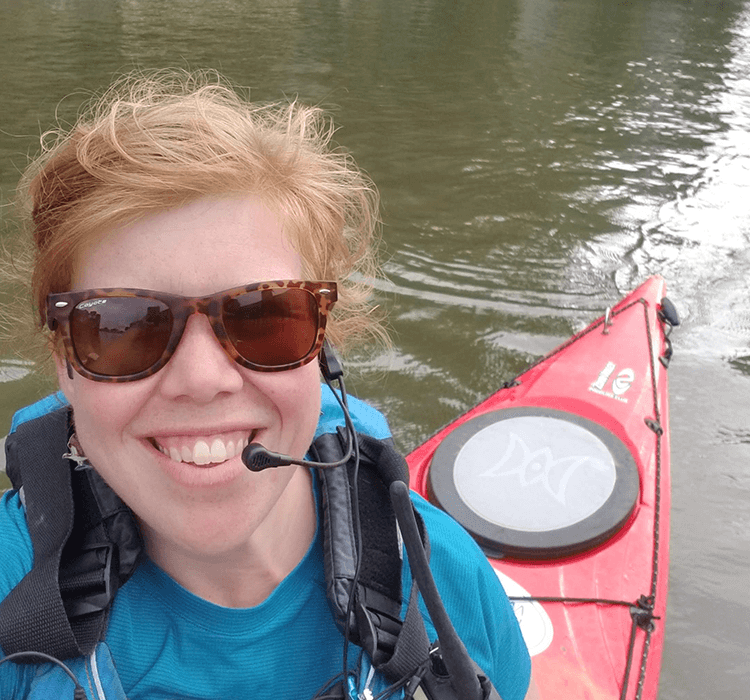 Wendy Paterson
Workshop – Environmental Justice Education as an Approach to Engage Underrepresented Populations
View Profile
Wendy Paterson, community engagement manager at Buffalo Niagara Waterkeeper, has a vast background in scientific research and environmental education. She organizes multiple Waterkeeper volunteer cleanups and restoration programs each year. As the program lead of River Tours, which provides kayaking and hiking educational opportunities to the public, and an educator for the Young Environmental Leaders Program, she mentors many individuals seeking careers in environmental science. She has 10 years of experience designing, implementing and effectively managing volunteer events and research projects in the Great Lakes region. Before working at Buffalo Niagara Waterkeeper, she studied benthic macroinvertebrates of Lake Erie, Lake Ontario and Cayuga Lake.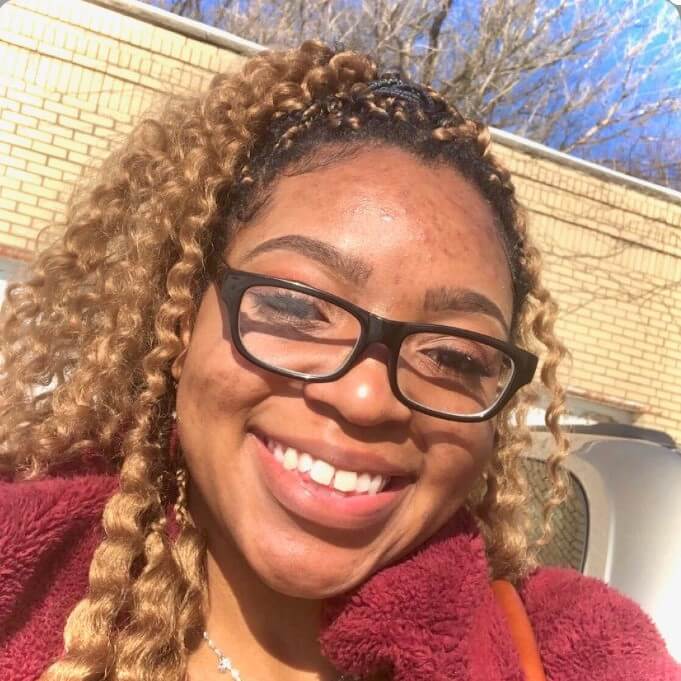 Laila Barnes
View Profile
Laila Barnes is the Class of 2020 salutatorian at Niagara Falls High School. As a young child, Barnes was exposed to a tumultuous living environment that included drinking, drugs and violence. But she found solace and escape through her grandparents, and she began officially living with them at age 13. Through her personal relationship with Jesus, daily prayer, study of God's word and mentorship, she believes life's tragedies and issues have been healed. Barnes will attend Niagara University this fall — with her tuition and dorm needs covered. She says. "I use to think the sky was the limit, but then I met Jesus."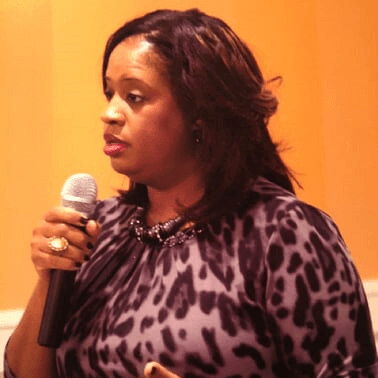 Shantina Barr
View Profile
Shatina Barr is a Licensed Clinical Social Worker with R-Privilege. Barr has an undergraduate degree in psychology and graduate degree in clinical social work. Barr has an extensive background working in various forums, presenting and training to both professionals and the community on an ongoing basis. Barr is an author and owner of The Barr Practice LCSW PLLC (MBE/WBE certified) and provides holistic behavioral health services. Barr works full time in a vascular neurology clinic, providing counseling services in the Memory Disorders Clinic. She is also a member of National Association of Social Workers (NASW). Barr is a Christian and has been ordained in the ministry.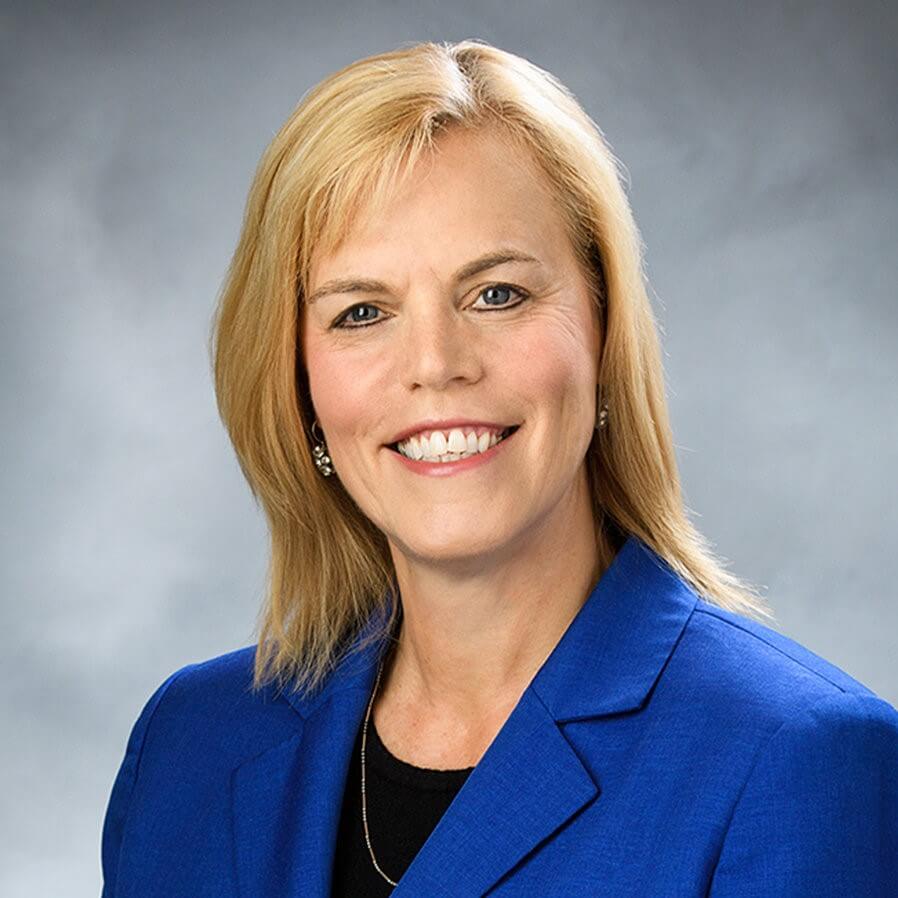 Eve Van de Wal
View Profile
Eve Van de Wal, the Regional President Excellus BlueCross BlueShield, has had more than 35 years of extensive and diverse experience in healthcare delivery and health insurance. Prior to joining Excellus BlueCross BlueShield, she enjoyed a successful career in critical care and coronary care nursing. Serving the Utica Region community, Eve is a member of the board of directors of numerous community organizations including Health Workforce New York, the United Way of the Valley and Greater Utica Area, Mohawk Valley Economic Development Growth Enterprises Corporation (EDGE), Adirondack Bank, Utica First Insurance Company, and The Community Foundation of Herkimer and Oneida Counties. She strongly supports the mission of Excellus BlueCross BlueShield of providing access to affordable and effective healthcare, making a difference, and improving quality of life in our communities.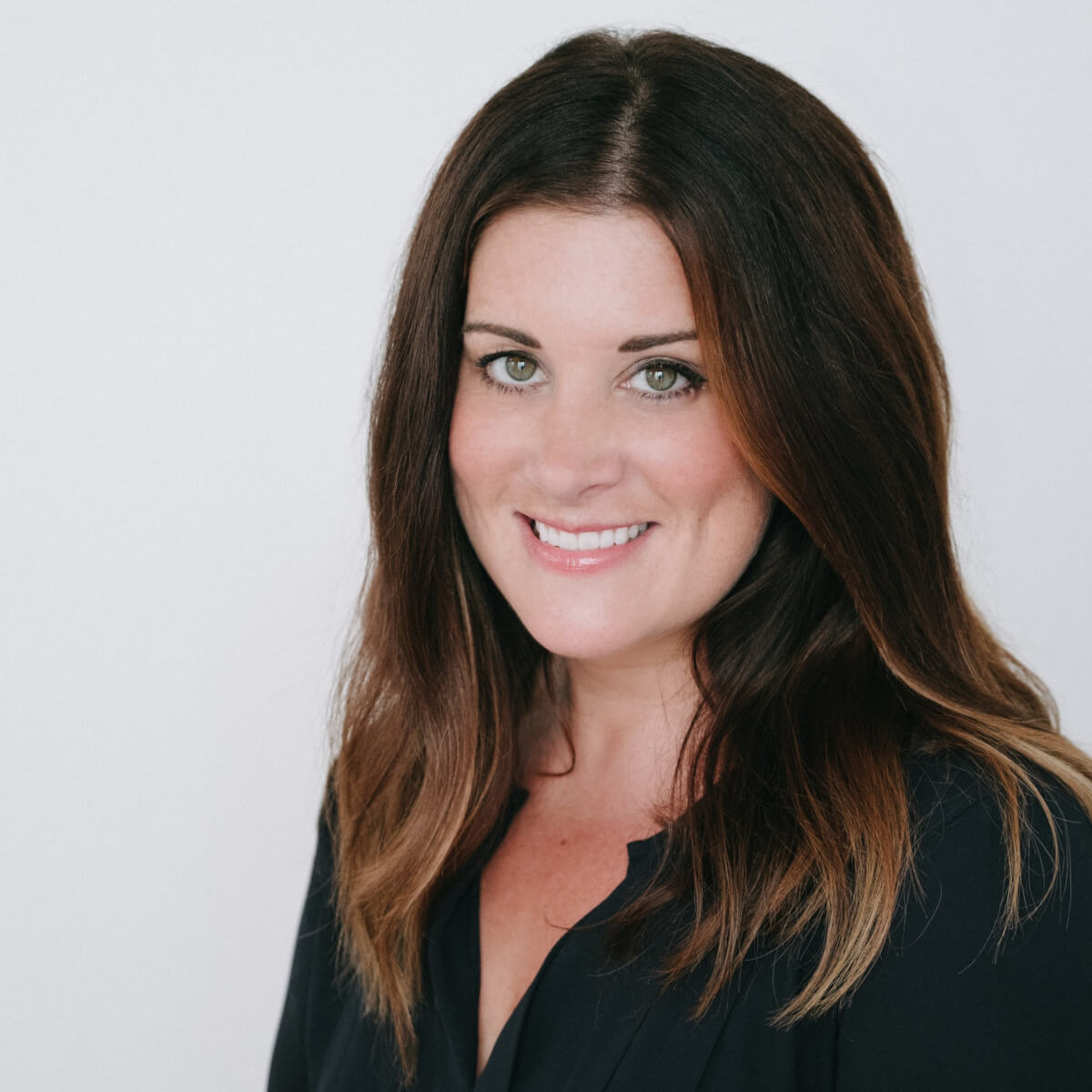 Erin Budd Barry
View Profile
Erin Budd Barry is the inaugural director of the Institute for Civic and Community Engagement at St. John Fisher College. Before joining Fisher in 2018, Barry worked in healthcare administration supporting Medicaid redesign in our region, for the statewide initiative entitled DSRIP, and at UR Medicine in regional business development. In her current role at Fisher, Barry and the team at the institute support the Division of Academic Affairs and Fisher's mission to serve as an anchor institution by engaging in purposeful and mutually beneficial partnerships to develop enriched learning opportunities and to broaden the college's impact in the Rochester area. She believes in the importance of working with the next generation of our region's leaders, with emphasis on civic learning as a cornerstone of leadership development. As a native Rochesterian, devoted to the well-being of the community and all of its residents, Barry serves on the boards of directors for The Children's Agenda, OWN Rochester and Episcopal Senior Life and on the Compliance Committee of Mary Cariola. She holds an MBA from the Simon Business School at the University of Rochester and a bachelor's degree in women's studies from Hamilton College.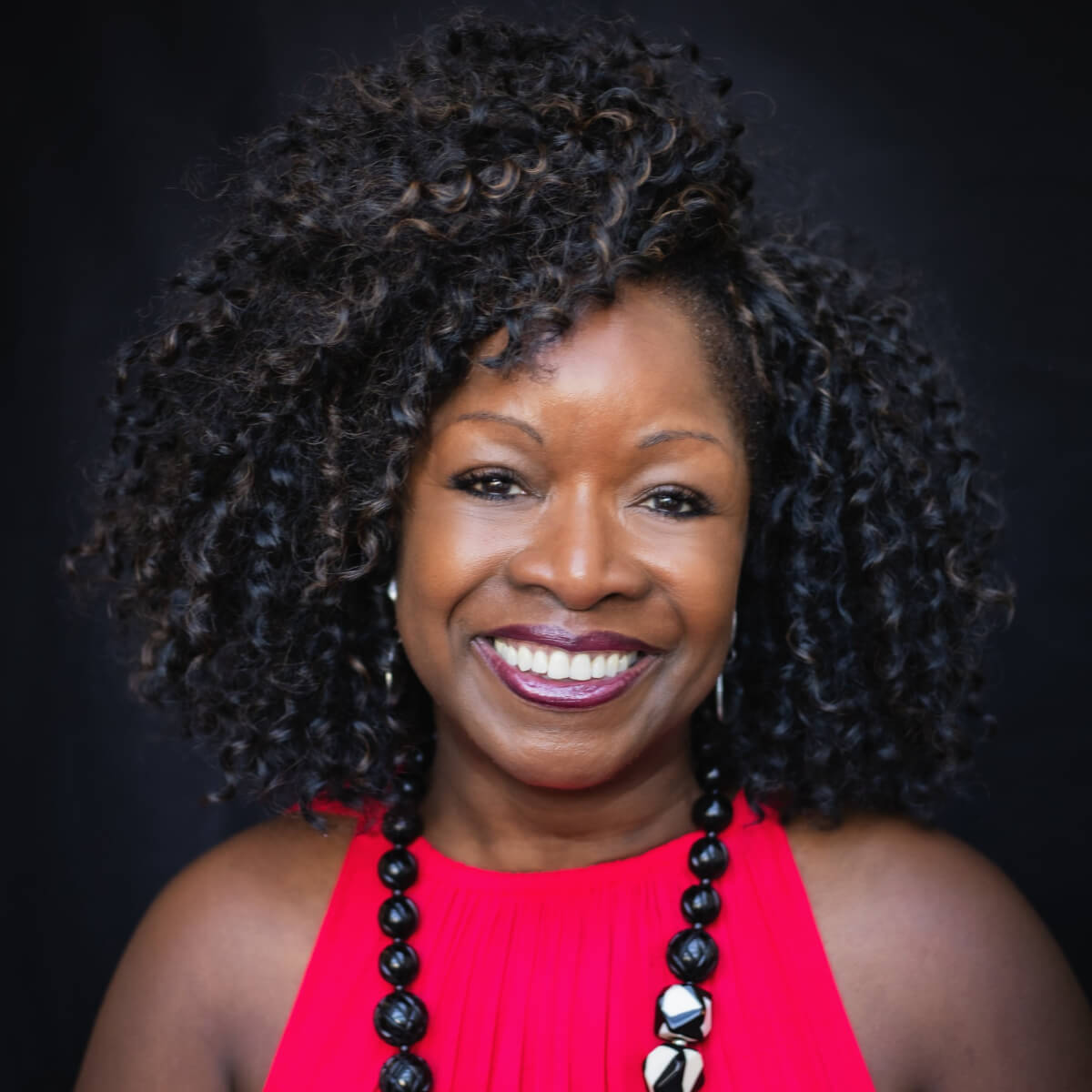 Talethea M. Best
View Profile
Talethea M. Best is founder & CEO of Best Innovations Consulting LLC, a boutique HR consultancy focused on unique practices in talent strategy, diversity, equity and inclusion and strengths based team building. Relentless about making business strategies inclusively possible, she helps organizations create employee-centric experiences in a way that prepares their workforce to successfully meet rapid growth, business challenges and complex change.
Before launching Best Innovations Consulting, Best was global head of talent development at Aon Corporation and was head of learning strategy for the consulting side of Hewitt Associates to drive business growth. Having accumulated over 30 years of strategic planning, talent management and leadership effectiveness experience with Scott Paper Co., Shell Oil Co. and Moog Inc., Best continues to be recognized and praised for her focused, collaborative, results-oriented approach. Her people philosophy is simple: Inclusive leaders build inclusive organizations, and inclusive organizations enable thriving communities.
Best is a popular facilitator and a curious lifelong learner. She has been a speaker for several academic and professional groups including Ashridge Executive Education of London, Princeton, Rutgers University, Association for Training and Development, Finance and Insurance Workforce Summit, and the Organizational Development Network. Additionally, Best has been recognized in "Who's Who in Black Chicago," honoring a collection of Chicago's most interesting personalities and distinguished achievers. She is most recently recognized as a founding member of the Josh Bersin Academy and is master certified in "Cultivating Cultures of Inclusion & High Performance."
Best is an honors graduate of Drexel University with a bachelor's degree in marketing and communications, and she has a master's in learning and organizational change from Northwestern University.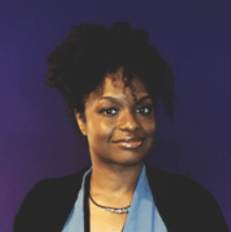 Ofronama Biu
View Profile
Ofronama Biu is the senior research associate at the Building Movement Project (BMP). She works on BMP's national projects focused on movement building, service and social change, and leadership, as well as place-based projects in Detroit and New Mexico. She is the author of the report "Race to Lead: Women Of Color In The Nonprofit Sector." In light of the report and the call to remove race- and gender-based barriers in the workforce, Biu was named as one of Nonprofit HR's 2019 Women to Watch.
Biu has more than 10 years of experience in higher education and nonprofit organizations, particularly in career and workforce development. Her experience has included research, project management, program evaluation, partnership building and direct service to participants and employers. She also co-founded a nonprofit organization that connects youth to media professionals for skills-building, internship and mentoring opportunities.
Biu is a Ph.D. candidate at the Milano School of Policy, Management and the Environment at The New School. Her research interests include labor market and workforce development policies and racial and gender stratification. She obtained a B.A. in psychology from the New York University and an MPA in public and nonprofit management and policy from NYU's Wagner Graduate School of Public Service.


Rhonda Boas-Blue
View Profile
Rhonda Boas-Blue has worked in the corporate environment for more than 25 years in various capacities. Boas-Blue is currently a leadership developer at Paychex. She joined the company in 2008 and has held various roles in the company's learning and development and information technology groups. Boas-Blue is passionate about the continual development of leaders and an ever-learning community. She is currently working with the company's aspiring, emerging women in leadership, and new leader's programs. Boas-Blue's passion for inclusion and diversity also allows her to support the execution of company's strategic I&D programs. She is skilled at building relationships, with a background in guiding and influencing teams toward achieving common goals.
Boas-Blue's first career was in TV news. She produced local news at all channels in Rochester, New York, and at Channel 7 in Buffalo, New York. She left TV to join a small family business, IMPCO, where she supported employee newsletters and public relations efforts. After leaving IMPCO, Boas-Blue worked at Element K, in a client engagement and program management role.
Boas-Blue is a 2009 United Way African American Leadership Development program graduate. She is a former volunteer, advisory committee member and board member at the YWCA of Greater Rochester. There she supported the equity in housing committee, Empowering Women's Luncheon and board member nomination committee. Boas-Blue received her bachelor's degree in communications from SUNY Brockport.
Boas-Blue is active in her church community and enjoys spending time and traveling with her family, walking her dog Ollie, and finding new adventures.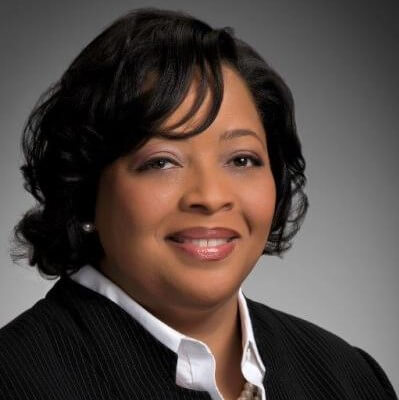 Marie A. Cannon
View Profile
Marie A. Cannon was appointed Commissioner of the Erie County Department of Social Services in April 2018. She leads the largest department of Erie County government, with a $618 million annual budget, including $23 million in contracts with community agencies and a staff of nearly 1,600. Cannon has served as chief executive officer for several not-for-profit organizations, and has three decades of executive management experience in community social services. She has dedicated her career to working on behalf of children and families and has been a champion for the underserved. Cannon is a Canisius College graduate and received a master's degree from the University of New York at Buffalo, where she also received an Administrative Management Certificate. She is a Health Foundation Fellow and was a Management Fellow of the Anderson School of Business at UCLA and has been a business owner, a Ramsey Solutions Master Financial Coach and has coordinated a community personal finance course for the last six years. She also has received numerous awards and serves on various boards within her community.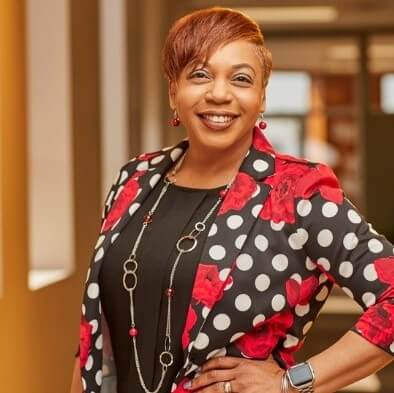 Kesha Carter
View Profile
Kesha Carter is a CDP (Certified Diversity Professional). She also holds a Six Sigma Green Belt from Villanova University and a PHR (Professional Human Resources) certification from the Human Resource Capital Institute. She earned her master's degree in organizational leadership from Keuka College.

Carter is the chief diversity officer for Coordinated Care Services, Inc., leading the organization through a multi-phased approach resulting in growth and new experiences for individual employees and the organization.
Carter is a board member of Literacy Rochester, the recruitment and selection committee chair for AALDP (African American Leadership Development) and was a 2020 finalist for the ATHENA Young Professional Award. Carter was a Democrat & Chronicle "Woman to Watch" in October 2016, she has facilitated D&I workshops locally and nationally for groups of various sizes, and she is a member of Zeta Phi Beta Sorority, Incorporated. Words she lives by: There is no such thing as failure, only many different lessons in how NOT to do something.

Tracey Cleveland
View Profile
Tracey Cleveland joined SUNY Erie Community College in 2014 as the director of human resources. She was promoted to vice president of human resources, equity and inclusion in 2018. She was recently recognized as a 2020 winner of the Top 50 Human Resources Professional Award by OnCon ICON awards. Previously, Cleveland served as a human resources manager at Avery Dennison and a human resources and talent manager at Alcoa. Cleveland also worked for the NYS Department of Transportation for 12 years as a director of the Equal Opportunity and Compliance Office in Albany, New York, and as a regional human resources manager in Rochester. She is a graduate of SUNY Albany, where she received a master's degree in Public Administration with a focus on human resources. She has a Bachelor of Science in Business Management from California State University Dominguez Hills. Cleveland is a certified Development Dimensions International (DDI) facilitator for Leadership Systems. She is certified with Society of Human Resources and has delivered numerous leadership trainings.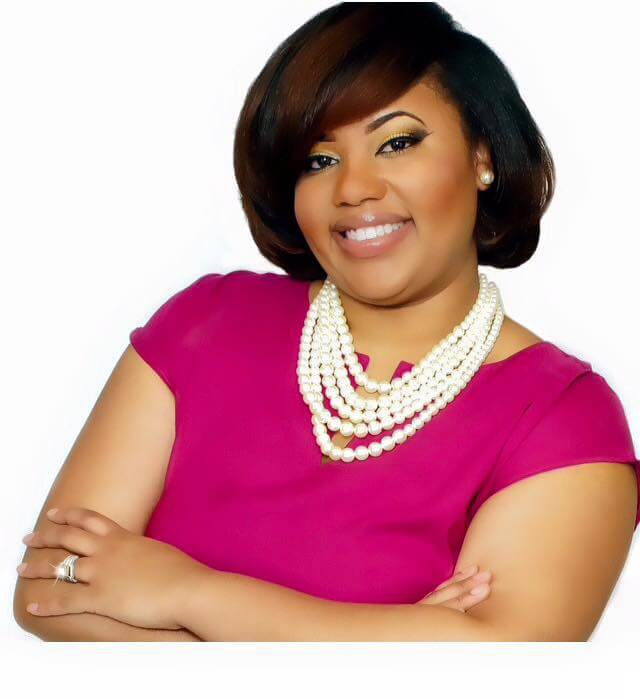 Leah Angel Daniel
View Profile
Leah Angel Daniel never imagined the endless possibilities that would be destined for her life. She is an acclaimed author in the Amazon best-selling anthology, "Stand Still and Watch God Move," as well as a national educator, mentor and inspirational speaker.
Daniel knew at a young age that education would be the key to her success to overcome the daunting statistics that many foster care youth and young adults face. Daniel is now a proud graduate of SUNY Oswego, with a Bachelor of Arts degree in broadcasting and mass media and a Master of Arts degree in English. Daniel is currently pursuing her doctoral degree in executive leadership at St. John Fisher College in Rochester, New York.
Daniel currently serves as director of Communities of Giving Legacy Initiatives at the Community Foundation for Greater Buffalo. Additionally, Daniel has held a variety of positions that have enhanced her personal and professional development as well as her community. She has served as a leadership development, an educational trainer, an adjunct English instructor and an Intensive Preventive Social Worker. Daniel is also the founder of Fostering Greatness Inc, a nonprofit organization that moves to change the current narrative of foster care in Western New York by giving foster care youth and young adults of color who have aged out or left the foster care system an opportunity to do more than survive but to thrive and achieve their greatness at their fullest potential.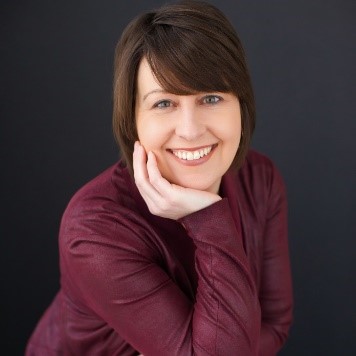 Gwen Van Laeken
View Profile
Gwen Van Laeken is executive director of Leadership Rochester Inc., a highly collaborative nonprofit founded by a diverse group of Rochester's top leaders in 1991. Leadership Rochester creates and supports a legacy of leaders who are committed to strengthening Greater Rochester by educating professionals about critical issues affecting our community. Participants represent leaders across the region's public, private and nonprofit sectors. Today, there are more than 1,000 alumni of the Leadership Rochester program, including many notable local leaders. Before Van Laeken's current appointment, she worked in the RIT Leadership Institute and Community Service Center, where she cofounded the Social Change Leadership Certificate. Van Laeken is a graduate of MCC, SUNY Brockport, and RIT. She has also completed the program at the Center for Community Engagement at St John Fisher and is a proud alumna of the Leadership Rochester program.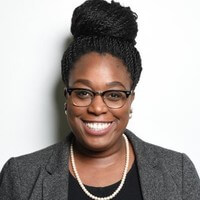 Stephanie Peete
View Profile
Stephanie Peete is the internship and Career Pathways Program supervisor for Employer Outreach. In this role Peete is responsible for cultivating employer relationships, growing industry representation, connecting area leaders with racial equity training, and contributing to the development of a youth workforce ecosystem in the city of Buffalo, New York.
Peete has more than 10 years of combined experience in health and human services, and community-based youth mentoring. Before accepting this most recent position, Peete was a family support specialist with Say Yes Buffalo for three years and provided preventive services to a direct caseload of students in the Buffalo Public Schools. Previously, she has worked with Stop the Violence Coalition, Inc., as the assistant coordinator of its Youth Intervention Project. This initiative provided high school equivalency classes, job readiness training and group mentoring to at-risk youth and adults.
She is a graduate of City Honors School in Buffalo and received dual bachelor's degrees in urban studies and sociology from Canisius College, as well as a Master of Public Administration from Hilbert College. Peete is passionate about racial equity, inclusion and supporting young people in her community. She currently volunteers as a Say Yes Buffalo Mentor, serves on the board of directors for Theatre of Youth, is a member of the Emerging Philanthropists of Color through the Community Foundation of Greater Buffalo, and serves as an advisory board member for the United Way of Buffalo & Erie County's Next Generation United Council and Buffalo Niagara Partnership's BN360 Young Professionals.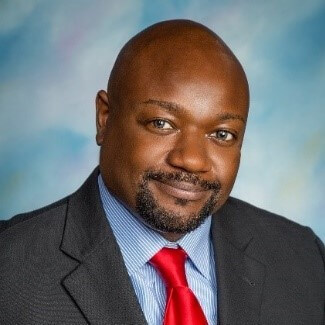 Joseph L. Searles, Jr.
View Profile
Joseph L. Searles, Jr., a Rochester native, is corporate diversity relations director for Excellus BlueCross BlueShield. Under his leadership, the organization has evolved its diverse and inclusive culture and as a result has received local and national recognition, including "Diversity Leader Awards" from Profiles in Diversity Journal; "Best Place to Work for LGBT Policies" from Human Rights Campaign; and the "Community Service Award" from Ibero American Action League. Searles earned Bachelor and Master of Science degrees in organizational management from Roberts Wesleyan College. He enjoys photography, traveling and spending time with his family.
Rachel Tomlinson
View Profile
Rachel Tomlinson is an award-winning digital video producer and content creator who has done international work for media outlets including ABC News, Good Morning America, News 12, Fios 1 News and Essence magazine. Tomlinson is a passionate digital media professional with experience increasing online brand presence through spearheading campaigns on platforms such as email marketing, social media, paid ads, graphic design, web development and video production. Her work leading an e-commerce startup has been featured in Essence magazine, Chevrolet and Macy's The Workshop. Tomlinson and the team at Canvs Art are recipients of the Silverman Imagine More Grant, recognizing creatives promoting innovation in their industry.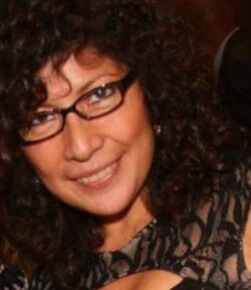 Fanny Villarreal
View Profile
Fanny Villarreal was born and raised in Peru, where she earned bachelor's and a master's degrees in law studies. She worked as a judge in Peru until 1991, when she moved to Syracuse, New York, and immediately began working in the community. Her first position was as a cashier at Nojaim's Brothers Supermarkets. While pursuing her education and mastering her English-literacy skills, she became increasingly aware of and concerned about the state of the Latino people of Syracuse and Onondaga County. And so, typical for her, she got involved instead of standing around to watch from the sidelines and she created Nosotros Radio Inc., "Your Latino Voice." Nosotros was created in 1993 and is an educational bilingual program that provides information, positive messages, hope and values along with Latin music based in Syracuse but available to listener all around the world through social media and TuneIn Radio. She also co-founded the Latino Festival, the Hispanic Coalition NY, Inc. and the Latino Scholarship at the Central New York Community Foundation.
Villarreal became executive director of the YWCA of Syracuse and Onondaga County in January 2013. The YWCA is dedicated to eliminating racism, empowering women and promoting peace, justice, freedom and dignity for all. The YWCA team, staff and board members, strives to develop intentional mission-based programs and services that meet the needs of women and girls in the community. Villarreal loves her job and believe she has the best team ever working along with her.
Villarreal's passion and love for her community has led her to run for public office and serve as executive director of La Liga/Spanish Action League and as a family and community development director for P.E.A.C.E. Inc. She has been active member on boards including The Syracuse Neighborhood Initiative, Onondaga Citizens League, Tomorrow's Neighborhoods Today, Fair Housing of CNY, HomeHead Quarters Inc. and the American Heart Association. She serves as the first Latina board member for the Onondaga County Industrial Development Agency and Excellus Blue Cross and Blue Shield Co. In addition, she was appointed by Syracuse Mayor Ben Walsh as the First Latina Commissioner in the Quality of Life Department and appointed by Governor Andrew Cuomo as one of the Re-Start NY board members representing central New York. Villarreal has received numerous awards including The Lifetime Achievement of Successful Business Women; the NY State Red Cross Good Neighbor Award; "40 Under 40"; Latina Leadership Award (representing NY State) from the National Foundation of Women Legislators in Washington, D.C.; NY State Woman of Distinction; Syracuse University Commitment to Education; and Notable Women in Human Services Hall of Fame Award.
Villarreal's personal goal is to assist all individuals to ignite self-discovery. She believes that education is the key to success and has encouraged several members of the community to further their education, and that is her pride as she continues taking classes at Maxwell School of Citizenship and Public Affairs at Syracuse University. She loves to teach people how to create their goals and follow their dreams. She hopes that her experiences, accomplishments and challenges will help others succeed. Her immeasurable love to God has helped her out of the dark experiences she has encountered. Villarreal lives in Syracuse with her two sons.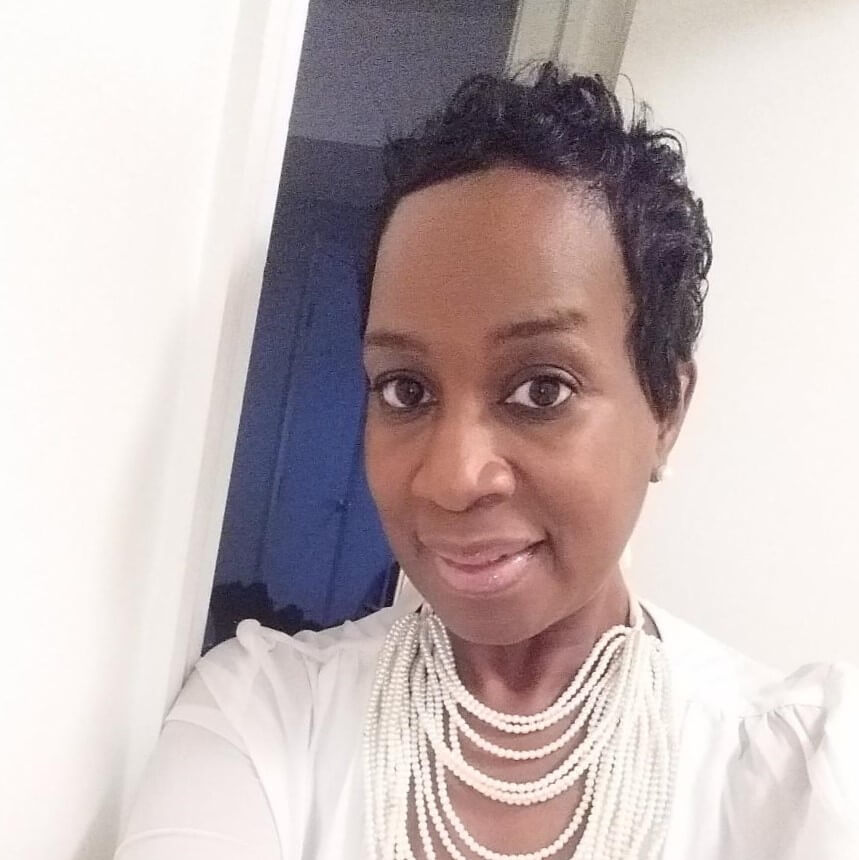 Angelia Smith-Wilson
View Profile
Dr. Angelia Smith-Wilson brings over 20 years of human service and addiction experience to Friends of Recovery-New York. Her career spans human service agencies that have served individuals with mental health, substance use, residential and homeless issues. She has worked as an intensive case manager, a primary therapist and a director of client services, eventually progressing to level of vice president throughout the Rochester area.
Dr. Smith-Wilson has centered her career around improving treatment outcomes for those in recovery, as well as exploring research designed at substance use counselor development. Her doctoral dissertation, "Examining the Relationship between the Substance Abuse Counselor Knowledge of the Models of Disability and their self-assessment of cultural competence working with the Deaf Sign Language User," afforded her the opportunity to learn and study addictions from the counselor's perspective.
Dr. Smith-Wilson has a B.S. in psychology from SUNY Brockport, a Master of Social Work from Roberts Wesleyan College and a Doctorate in Education from St. John Fisher College. Dr. Smith-Wilson is adjunct faculty at the School of Social Welfare, Graduate MSW Program, University of Albany, where she teaches macro practice social work.
Dr. Smith-Wilson comes to us from her most recent position as the assistant director of Local Program Operations at the New York State Office for the Aging, within the Local Programs Division.

Jane I Yoon
View Profile
Jane I. Yoon is the managing attorney in the Appeals and Post-Conviction Unit at the Legal Aid Bureau of Buffalo, Inc. Before joining Legal Aid, she spent over a decade at the Monroe County Public Defender's Office in Rochester, New York, in both the trial and appeals bureaus. She also spent time with the New York State Office of Indigent Legal Services, in Albany, working toward implementing statewide reforms in public defense to address systemic deficiencies that effectively denied defendants their constitutional right to counsel. Yoon regularly takes part in participating in and preparing continuing legal education programming for attorneys on issues related to the practice of criminal law. Yoon has also represented clients in public and subsidized housing matters, re-entry issues and employment rights, and started her legal career as an AmeriCorps attorney with the Rochester office of what is now known as Legal Assistance of Western New York, Inc.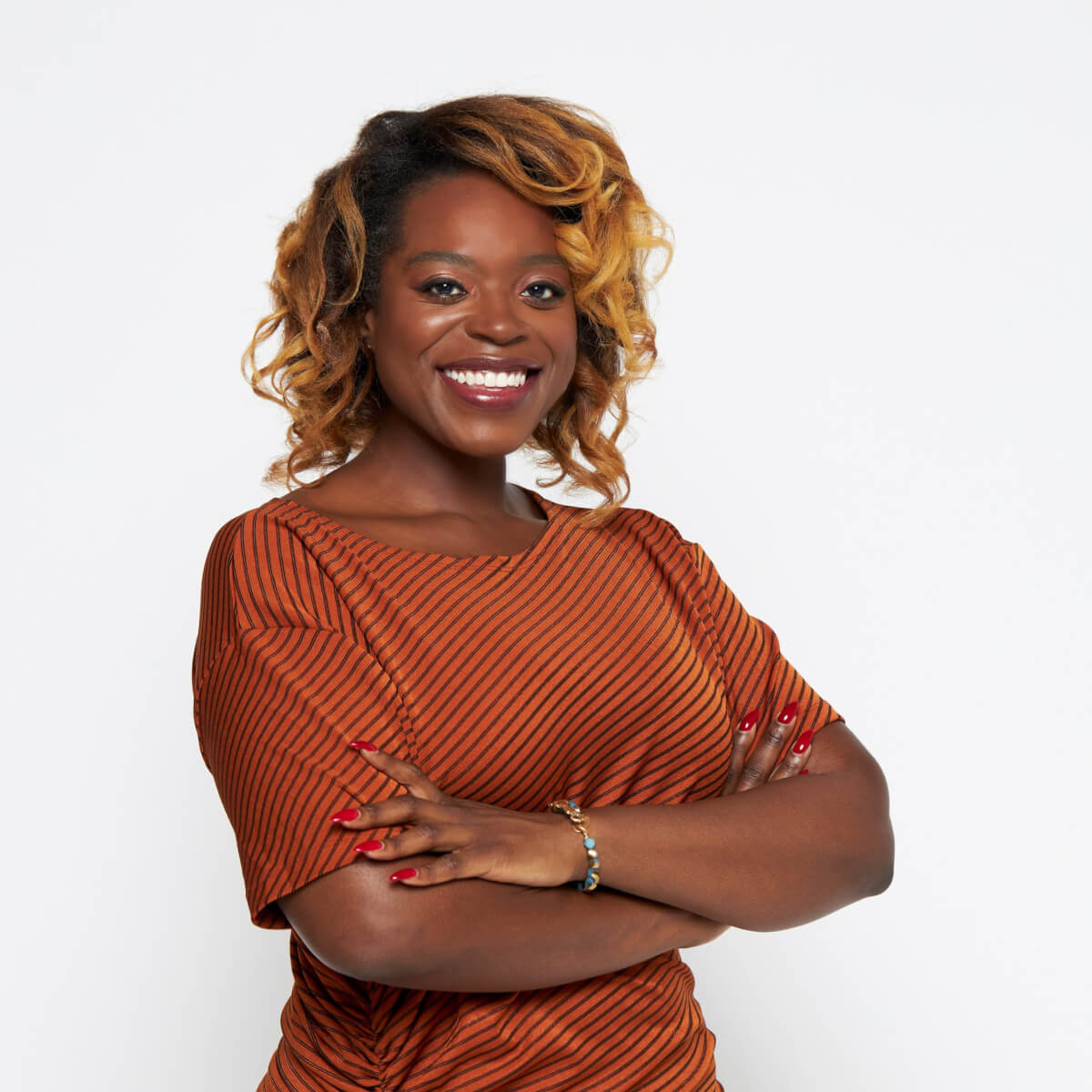 Britney Bouie
View Profile
Britney Bouie is a strategic communications professional with diverse client experience. Having worked with organizations including World Business Chicago, Girl Scouts, Red Bull, Chicago Children's Choir and McCormick Place, she prides herself on her relationship-building skills and ability to craft messaging and media engagement that will positively shape her clients' narratives. As the owner and lead strategist of BGB Strategies, she serves as a publicist and communications strategist for a variety of entrepreneurs, creatives and non-profit organizations. Bouie graduated from DePaul University with a bachelor's degree in political science and international studies and received her Master of Science in global strategic communication from Loyola University Chicago.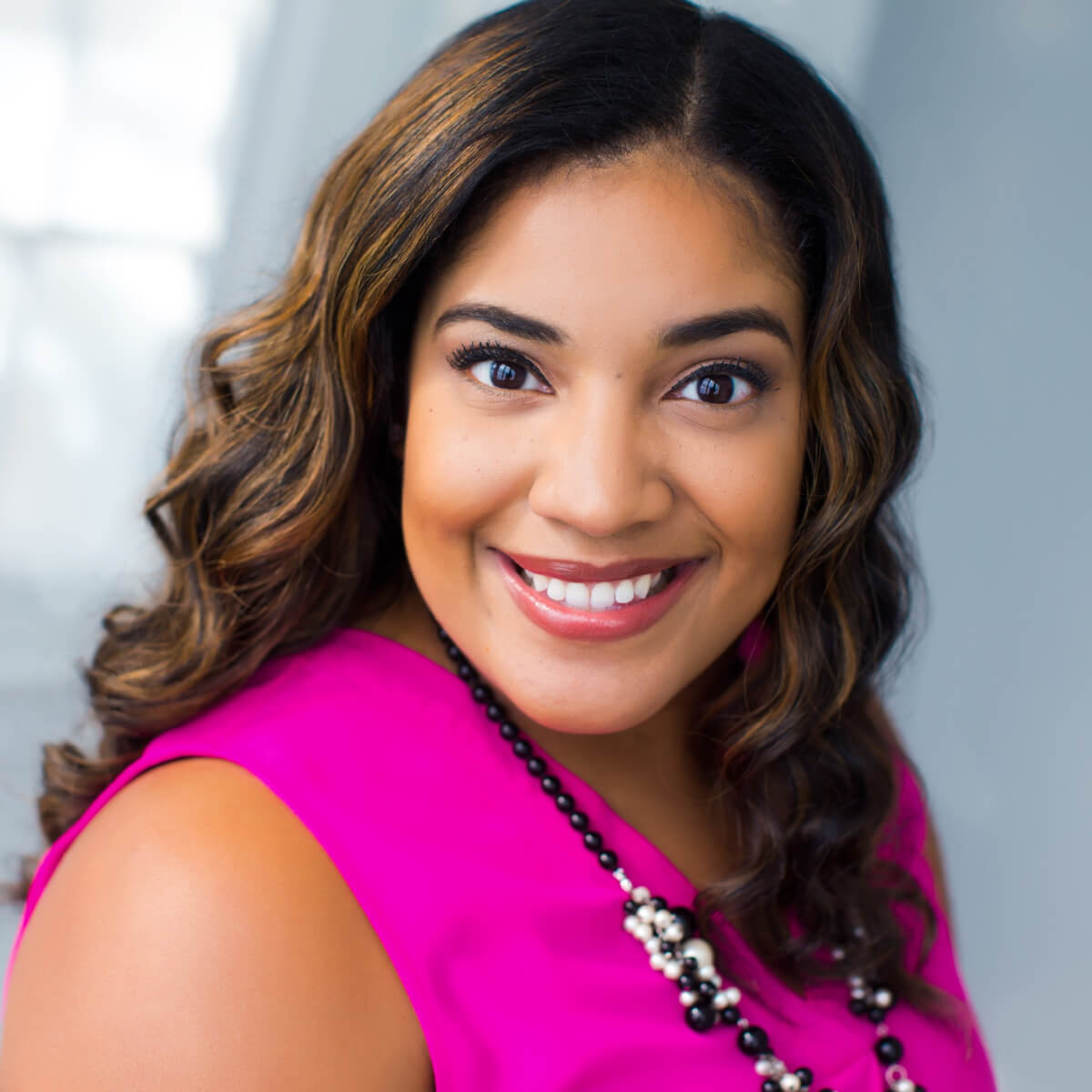 Taren Greenidge
View Profile
Taren Greenidge is an associate attorney at Constangy, Brooks, Smith & Prophete, a national law firm devoted to representing management in every aspect of labor and employment law. As one of only a handful of attorneys of color who work at law firms in Rochester, New York, Greenidge is currently on track to become the first African American female partner of a national law firm in the Rochester area. She has served on the Urban League of Rochester Board of Directors since 2011. In 2012, she founded the Rochester Black Young Professionals, an auxiliary of the Urban League of Rochester, to create a forum for young professionals of color to socialize, network and serve their community. She works with high school students going through the college application process to increase their chances of pursuing a college education and attaining their professional and academic goals. Greenidge is also a member of the boards of directors of Dress for Success Rochester and the Sisters of St. Joseph Foundation. She is a Rochester native and graduated cum laude from Spelman College with a B.A. in economics and political science in 2007 and obtained her J.D. from Duke University School of Law in 2010.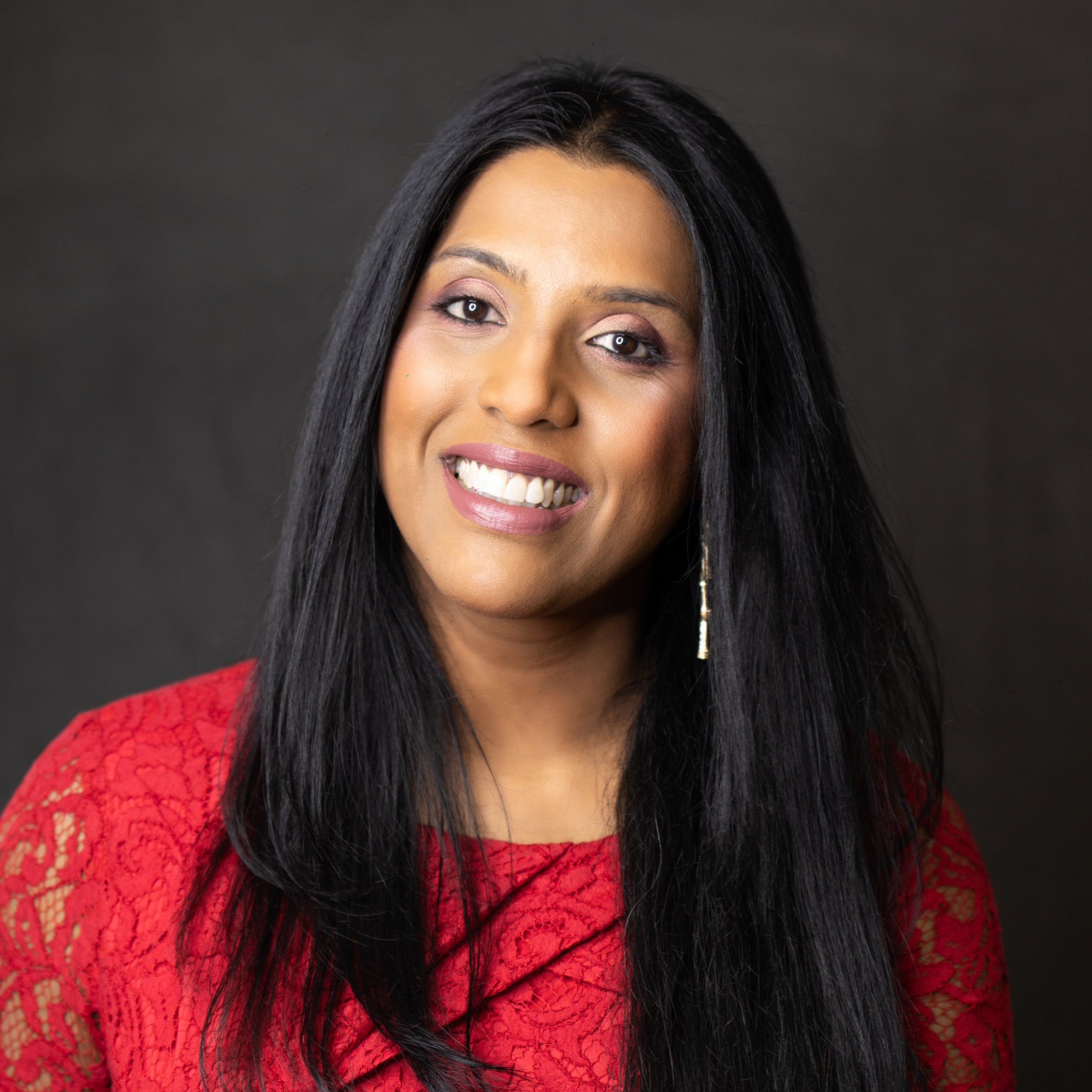 Susan George
View Profile
Susan George is the Greater Rochester Chamber of Commerce director of events and affiliate relations, managing and overseeing the strategic direction of the Rochester Chamber's many diverse events. Since beginning her career, George has doubled event revenue by developing strategic events that serve different demographics. She has revitalized and enhanced signature events that include the Rochester Top 100 Awards, the ATHENA International Awards program and the Rochester Chamber's IGNITE Award for young professionals. George also directs talent and resources for Rochester Chamber events that cover networking and professional development opportunities for businesses of all sizes and business people of any standing, including women. She is also involved in the launch of Rochester Chamber DEI programming, Colors of Success. George assists with programs led by the founder of Dress for Success Rochester to help underprivileged women get back into the workforce. She also serves on local churches' planning committees to support orphanages in Haiti and India. George is member of the boards of the Floreano Convention Center, the Small Business Council and Causewave.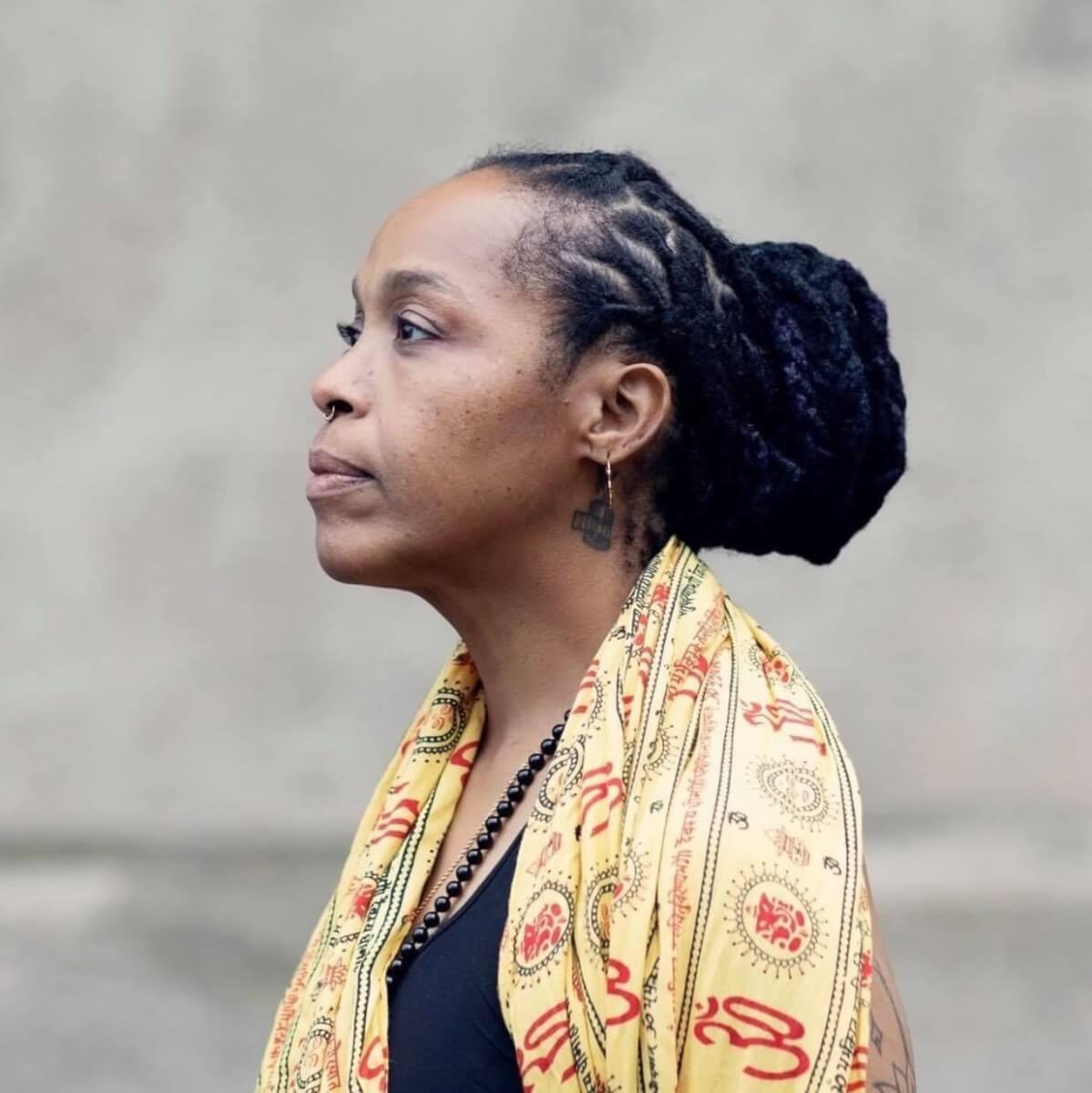 Imani Olear
View Profile
Imani Olear began her yoga journey at age 11 when she stumbled upon a book by B.K.S. Iyengar. Raised in a poverty-stricken neighborhood in Columbus, Ohio, where yoga was not a typical pastime, Olear was ultimately influenced deeply by Iyengar's book. She has been teaching yoga in Rochester, New York, since 2013. Believing that yoga should be accessible to all people, Olear founded Yoga 4 A Good Hood to make yoga available to persons of color and people of different economic backgrounds and experiences with their bodies. Her teaching has broadened to help students develop their skill and place it into action through her for-profit business, TRU Yoga in Rochester's South Wedge, and the teacher trainings she hosts in both locations. Having graduated from trainings in vinyasa, restorative and adaptive yoga and meditation facilitation, Olear has developed her teaching with a skillful attention to alignment, playfulness and mindfulness. She has been featured in several publications, including Yoga Journal and The Post, as well as in the movie "Her Voice Carries." She was a TEDx presenter in 2019, highlighting diversity and accessibility in yoga, and she works with Lululemon as an ambassador to raise awareness.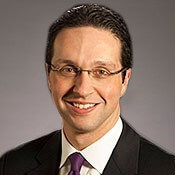 Michael Christakis
View Profile
Dr. Michael Christakis is a native of Rochester, New York, and is vice president for student affairs at the University of Albany. There he leads a team responsible for services and programs related to undergraduate student recruitment, creating a campus culture that promotes the academic achievement and personal development of all students. Since 2007, Dr. Christakis has developed assessment and evaluation practices; improved the effectiveness of divisional planning, professional development, communications and risk management; and provided oversight to critical campus life areas. He currently serves on the Executive Committee of the Association for Public and Land-grant Universities' Council on Student Affairs. A Fellow of the State Academy for Public Administration, he was appointed Public Service Professor in 2013 and teaches undergraduate courses in public policy, public administration and political science, for which he was honored with Rockefeller College's Outstanding Teaching Award in 2010 and the UAlbany Student Association's Outstanding Teaching Award in 2014. Dr. Christakis holds a B.A. in political science and history from Alfred University and a Master of Public Policy and a Ph.D. from the University at Albany Rockefeller College of Public Affairs and Policy.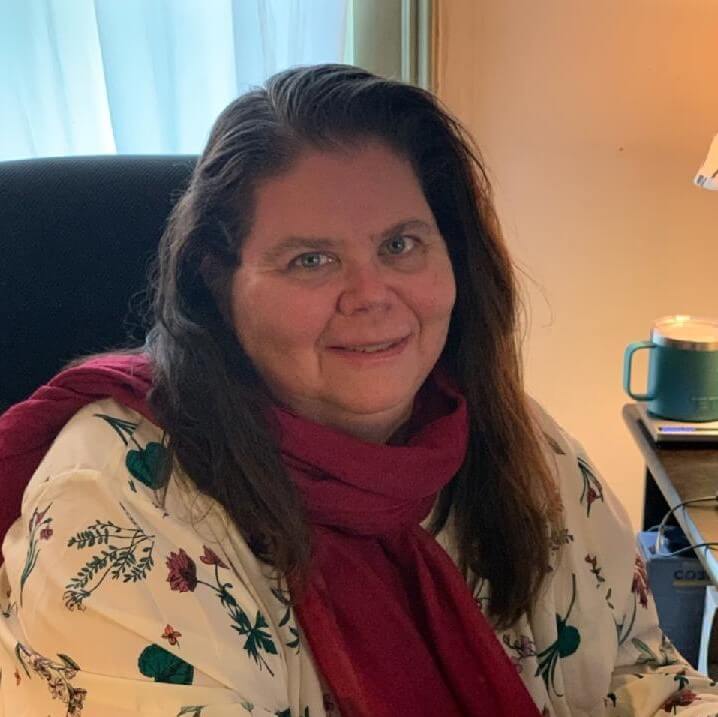 Kirsten Vincent
View Profile
Dr. Kirsten Vincent, PhD., LMHC, NYSCPS, is the interim CEO of Housing Options Made Easy Inc. Dr. Vincent wrote the crisis intervention and care services programs for Housing Options Made Easy and started the agency's Home and Community Based Services program. Her passion for peer services has been the driving force in her career and for her interest in social welfare, and is an area in which she is a candidate for her second Ph.D. Dr. Vincent has a master's degree in applied psychology and a Ph.D. in cognitive psychology. She is a highly respected and knowledgeable workshop facilitator who energizes participants and creates a positive, successful learning environment. As a trainer, Dr. Vincent has a love for teaching communication theories and strength-based language as well as trauma-informed care and cultural humility.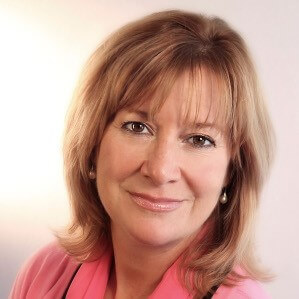 Dr. Karen King
View Profile
Karen King, Ph.D,. is the commissioner of public advocacy for Erie County and the executive director of the Erie County Commission on the Status of Women. The Commission works to provide resources to the women and girls of Erie County, to ensure that they participate fully in matters that have an impact on their lives and toward the elimination of gender-based discrimination and the promotion of women's economic, societal and political empowerment. Dr. King has served as an adjunct graduate faculty member in the Higher Education Student Affairs Administration Program at Buffalo State College and in the Graduate School of Education at the University at Buffalo. She has developed and taught courses and conducted workshops on popular media culture, social justice advocacy, multicultural competency, privilege, gender, race and class. Dr. King's research interests include examining the role that gender, race, class and popular culture play in informing women's and girls' identity development and access to opportunity. She serves on the New York State Council for Women and Girls, the board of the Family Justice Center, the Executive Committee of the University at Buffalo Gender Institute, the Minority and Women Business Enterprise Utilization Advisory Board, and the Erie County and City of Buffalo Joint Certification Committee.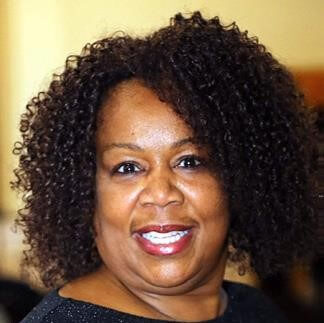 Yvette Brissett-André
View Profile
Yvette Brissett-André joined Unique People Services (UPS) in 2008. She brings over 20 years of experience in the areas of finance and budgeting, program development, contract negotiation, low-income housing development, proposal writing and a wealth of knowledge regarding funding regulations. Her success in acquiring new awards and contracts for the agency has proven to be one of her hallmarks, thus creating opportunities that benefit individuals with special needs. Under her leadership, UPS's budget has grown from $16 million to $30 million, which includes the construction of the agency's first supported housing project, a 69-unit, mix-used low-income housing development in the Bronx. When she is not leading Unique People Services, Brissett-André provides valuable insight to several nonprofits in the New York area. She is one of the founding members of Advance of Greater New York (AGNY), a member agency formed to mobilize the developmental disabilities programs towards managed care. She is also a board member of the Fortune Society and also sits on the board of the Interagency Council (IAC) of New York and provides expertise on the finance committee. In 2016, Brissett-André was appointed to the board of Mental Health News Education, Inc. (MHNE), which publishes Behavioral Health News and Autism Spectrum News. She also served as Board Treasurer of Adolescent and Family Comprehensive Services. Brissett-André holds a master's degree in Public Administration from CUNY/Baruch and a Bachelor's of Science from SUNY/Plattsburgh. She is a National Urban fellow and inaugural participant in their America's Leaders of Change program.
Thank you to our sponsors: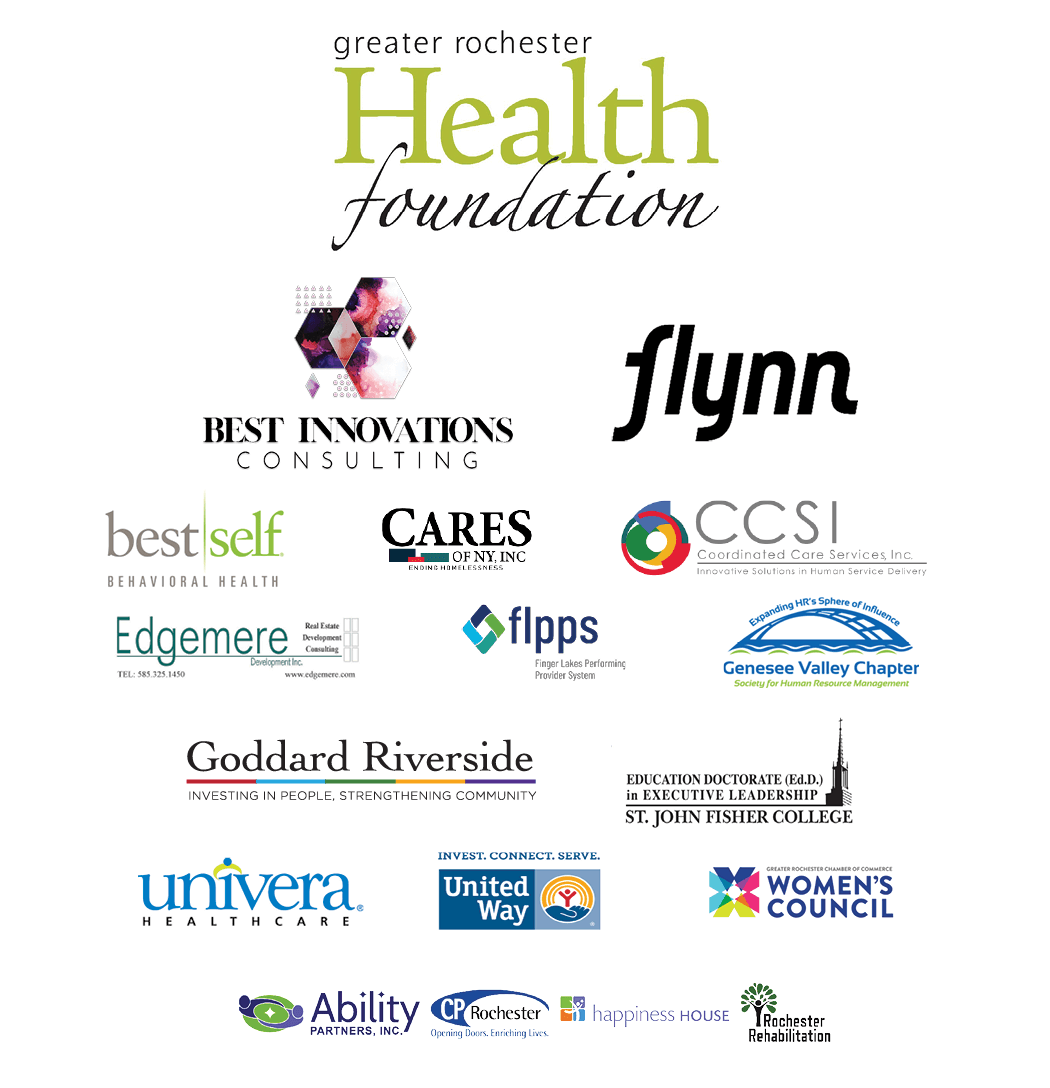 Contact
Eleversity Today
Call us at (585) 340-2051 to set up your training or submit form by clicking below.
Contact Us