The Right Talent, Right Now "America's Recovery: Powered by Inclusion"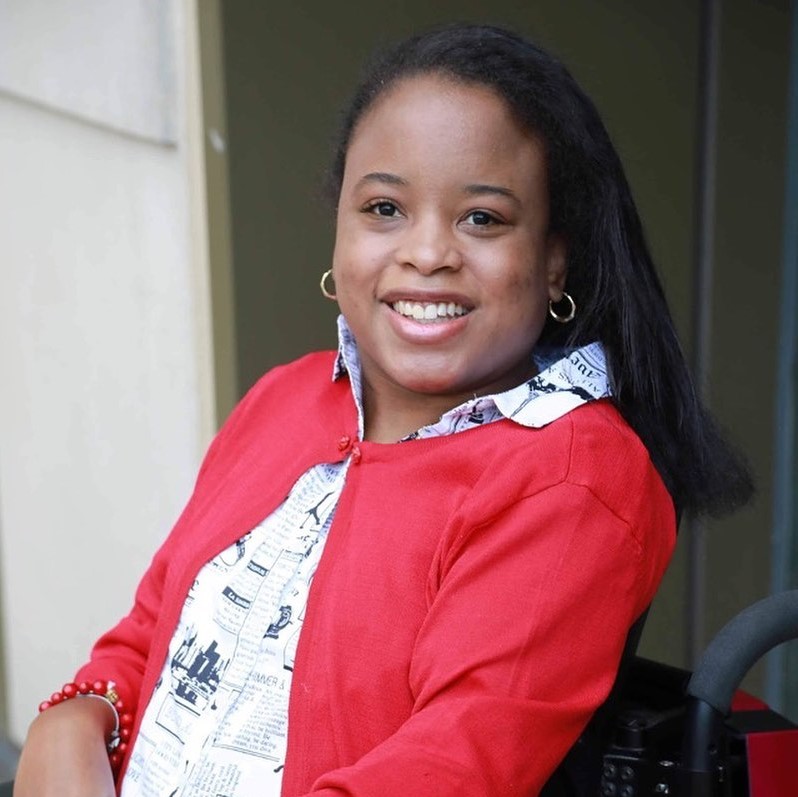 Ketrina "Trina" Hazell - Keynote Speaker
Session 1, October 7th
View Profile
Ketrina ("Trina") Hazell (she, her) is Ms. Wheelchair NY 2018. She resides in Brooklyn and works to bring self-advocacy into schools and make them more inclusive. A strong self-advocate, motivational speaker, blogger and college graduate, Hazell graduated from Partners in Policymaking in 2014. She is the founder of her own advocacy group, Voices of Power, and now Disability Champion Mentoring Network. Affiliated with many disability-related organizations, she serves on many related councils. In January 2020, Hazell began working for the Regional Center for Workforce Transformation as the self-advocacy lead for Region 4 in New York City. In January 2021, she became a certified life coach through a program called We Live Without Limits. She has volunteered as a tutor with Reading Partners and as an assistant with ADAPT Community Network, also supporting its mission in several capacities. Hazell also has been a guest writer for the Self-Advocacy Newsletter of the Young Adult Institute, which supports more than 20,000 people with intellectual and developmental disabilities in the New York and New Jersey area.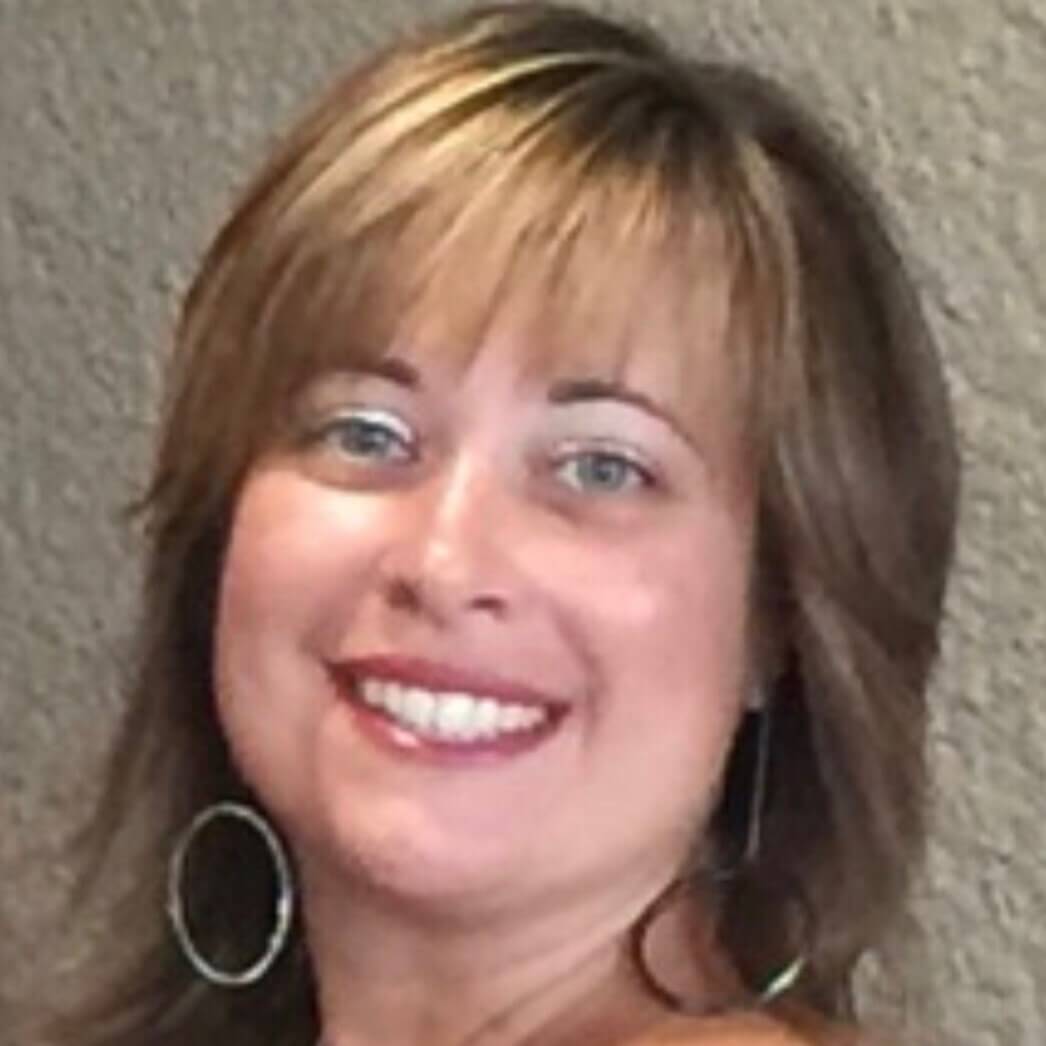 Jennifer Geiger - Expert Speaker
Session 1, October 7th
View Profile
Jennifer Geiger, M.S., C.R.C, is the business relations representative at the Rochester ACCES-VR District Office, focusing on hiring opportunities for people with disabilities. In her role, she works to provide businesses with a talent pool and information about hiring incentives and tax credits. Geiger is an ADA-certified trainer, offering free training on disability awareness and etiquette.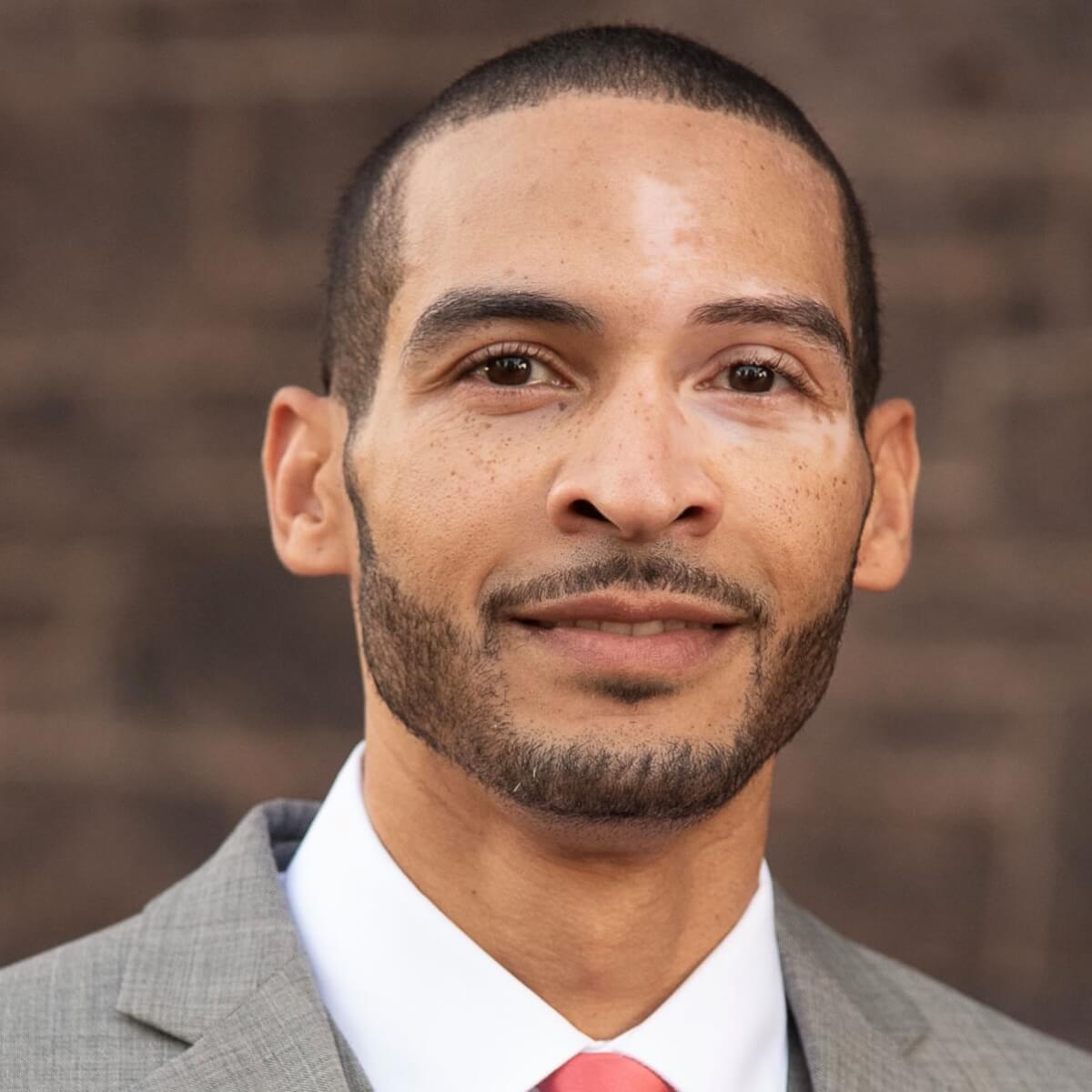 Mubarak Bashir - Expert Speaker
Session 1, October 7th
View Profile
Regional Director, Greyston Center for Open Hiring
Mubarak Bashir has extensive experience in nonprofit management, including program
administration, strategic planning, and building effective partnerships. Prior to
joining Greyston as regional director of its Rochester Center for Open Hiring, he worked
at the Urban League of Rochester for over 11 years in a variety of roles, most recently as
head of its workforce development programs. At Greyston, he is
introducing Greyston's innovative Open Hiring® model to the Rochester community, to
assist local businesses in creating more inclusive workforces and create job
opportunities for individuals who face barriers to employment.
Mubarak holds an MPA from the College at Brockport of the State University of New
York, where he was inducted into the Pi Alpha Alpha Honors Society, and a bachelor's in
sociology/criminology from Millersville University in Pennsylvania. He serves on the
boards of the Interfaith Alliance of Rochester and Urban Choice Charter School, and as a
board observer at the United Way. Mubarak was recently recognized as one of
Rochester Business Journal's 2020 Forty Under 40. He is also a graduate of United Way's
2019 African American Leadership Development Program where he was nominated by
his peers as the class representative.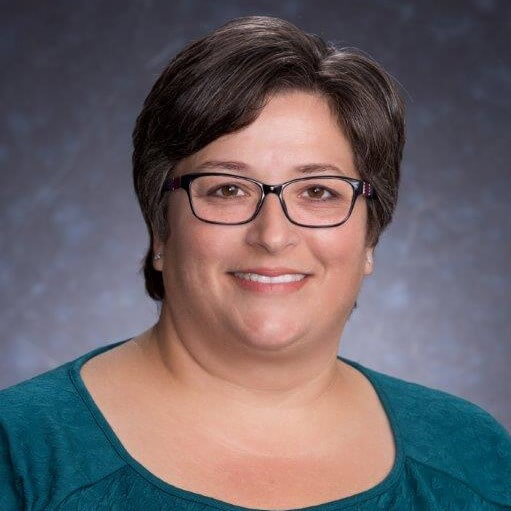 Marianne Durrant - Expert Speaker
Session 1, October 7th
View Profile
Marianne Durrant is the Director of the Employment Alliance, and the Director of Network Advancement for the Employer Resource Network, at Heritage Christian Services. In her 26 years at Heritage Christian Services, Marianne has held a variety of positions, including direct support, residential and day services management positions. She started and currently oversees the supported employment division, both in Buffalo and Rochester. This includes the development and oversight of our Project SEARCH Program for young adults and oversight of our Pre-Employment Transition Services for Potentially Eligible Students, through ACCES VR (Adult Career and Continuing Education Services Vocational Rehabilitation). She also started the Employer Resource Network- Rochester, a division that provides employee retention services to the agency and external businesses. She is President of the Rochester Area Employment Network, a collaborative group that strives to promote employment opportunities for people with barriers to employment. She is the regional rep for NYS APSE (Association for People Supporting Employment First and has been directly involved in the planning and execution of the annual statewide conference. She has completed Travel Training and Travel Training Administration Courses through Easter Seals Project Action. She has completed training as Benefits Practitioner through New York Makes Work Pay. Additionally, Marianne has been responsible for developing and carrying out a variety of employment related services to adults and students through multiple grants awarded to the Employment Alliance, including our AmeriCorps Program (2016).



Nathan (Nate) Morgante - Expert Speaker
Session 1, October 7th
View Profile
Nate Morgante is the Associate Director of the Employment Alliance at Heritage Christian Services, overseeing supported employment services, pre-employment services for students, and adult pre-vocational Services. Prior to this, Nate worked in partnership with ACCES-VR as a Regional Vocational Rehab-Community Employment Specialist. In this role Nate provided training and technical assistance to school personnel from 68 school districts throughout the Monroe, Genesee Valley, and Wayne Finger-Lakes region on how to promote successful post-secondary outcomes for transition age students. Nate started at Heritage Christian Services in 2010, and has worked in a variety of positions including residential, day, and supported employment services. He spent a brief period of time supporting the agency in a grant writing capacity. Nate obtained his Master's Degree in Inclusive Childhood Education from Nazareth College and is a Certified Employment Support Professional (CESP).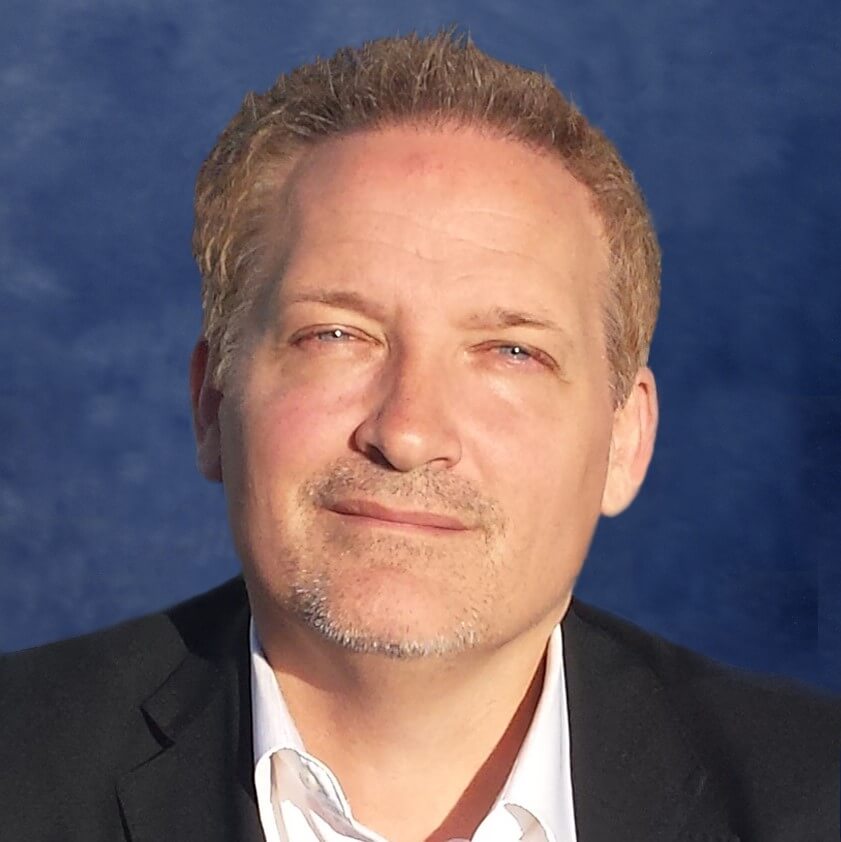 Len Statham, M.S - Expert Speaker
Session 1, October 7th
View Profile
Len Statham, M.S. | Chief Operating Officer, New York Association of Psychiatric Rehabilitation Services (NYAPRS)
Len Statham is the Chief Operating Officer with the New York Association of Psychiatric Rehabilitation Services. He has worked with people with mental health and substance use issues for more than 25 years, promoting recovery focused services and service provision. Combining his clinical and vocational background, Mr. Statham provides training and technical assistance about employment services and the capabilities of people with behavioral health issues to providers and people in recovery, across New York State and nationally.
He has helped facilitate and support the Individual Placement and Support (IPS) model of supported employment statewide in Utah, Ohio, New Jersey, Wisconsin, Maryland, and Colorado.
Additionally, Len also works with the National Development and Research Institutes Addiction Technology Transfer Center (NDRI-ATTC) and The Center for Psychiatric Rehabilitation at Boston University offering training and technical assistance to organizations across the country providing employment services to people in mental health recovery.
Len has a Master's degree in Organizational Management from SUNY Empire State College and is a Certified Psychiatric Rehabilitation Practitioner (CPRP).

Critically, Len is a person with lived experience in the mental health system and this experience informs and strengthens his work on recovery and employment issues.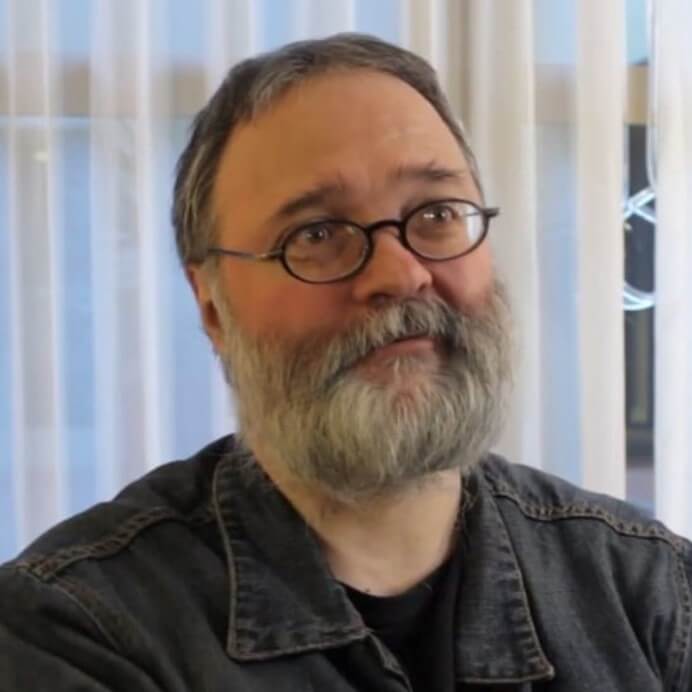 Dr. Gregor Wolbring - Expert Speaker
Session 1, October 7th
View Profile
Dr. Gregor Wolbring is a tenured full Professor at the University of Calgary's Cumming School of Medicine, Program in Community Rehabilitation and Disability Studies. He is presently also a member of the Institute for Technology Assessment and Systems Analysis (ITAS), Karlsruhe, Germany and a fellow of the Institute for Science, Policy and Society, University of Ottawa, Canada. He defines himself as an ability studies, disability studies and science and technology governance studies scholar. His awards are: runner up, 2020 Sustainability Award University of Calgary category Faculty Sustainability Research Award, Tanis Doe Award of the Canadian Disability Studies Association (2017), Bachelor of Health Sciences Research Mentor Award in recognition of making undergraduate students succeed in research (2014, 2016, 2018), the Faculty of Graduate Studies, "My SupervisorSkills, GREAT Supervisor Award!" (2015), the Queen Elizabeth II Diamond Jubilee Medal awarded by the government of Canada in recognition of the benefit of his academic work to the greater community (2013).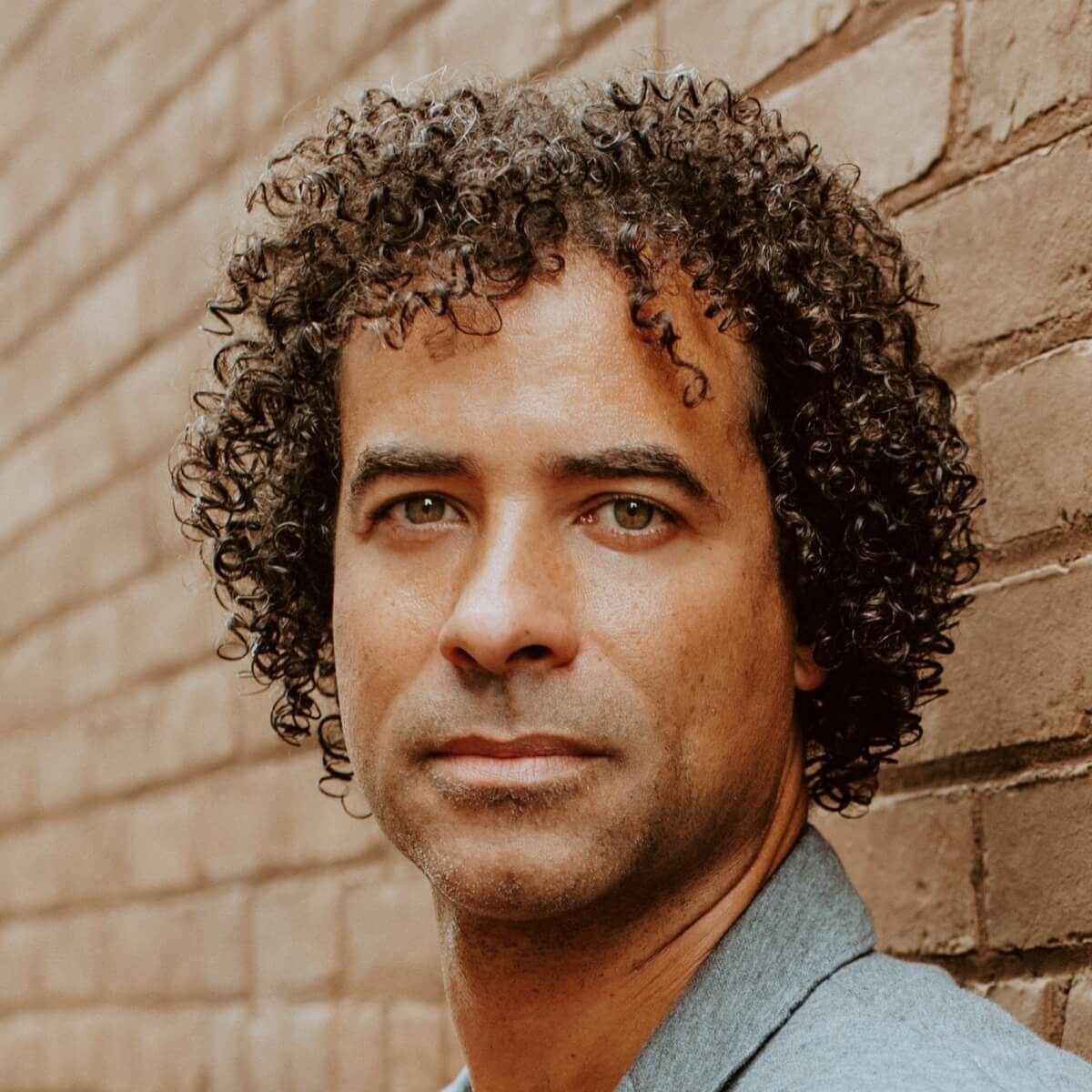 Glenn Jackson - Keynote Speaker
Session 2, October 14th
View Profile
Glenn Jackson is the chief diversity officer at M&T Bank. He is responsible for advancing M&T's efforts in promoting diversity, equity and inclusion for all. Jackson joined M&T Bank in 1999 as a participant in the management development program. He worked in M&T's finance, treasury and retail divisions before joining Buffalo Promise Neighborhood, a comprehensive school-based initiative led by M&T, as the chief operating officer and senior director of programs. He is a member of the boards of the John R. Oishei Foundation, Project Play WNY, Teach for America Buffalo and the Western New York Impact Investment Fund. In addition, Jackson is immediate past chair of National Federation for Just Communities of Western New York. He is also vice president of the Lancaster Central School District Board of Education and hosts a bi-weekly program on WUFO highlighting the key partnership between M&T Bank and western New York. Jackson holds a bachelor's degree in economics from Harvard University.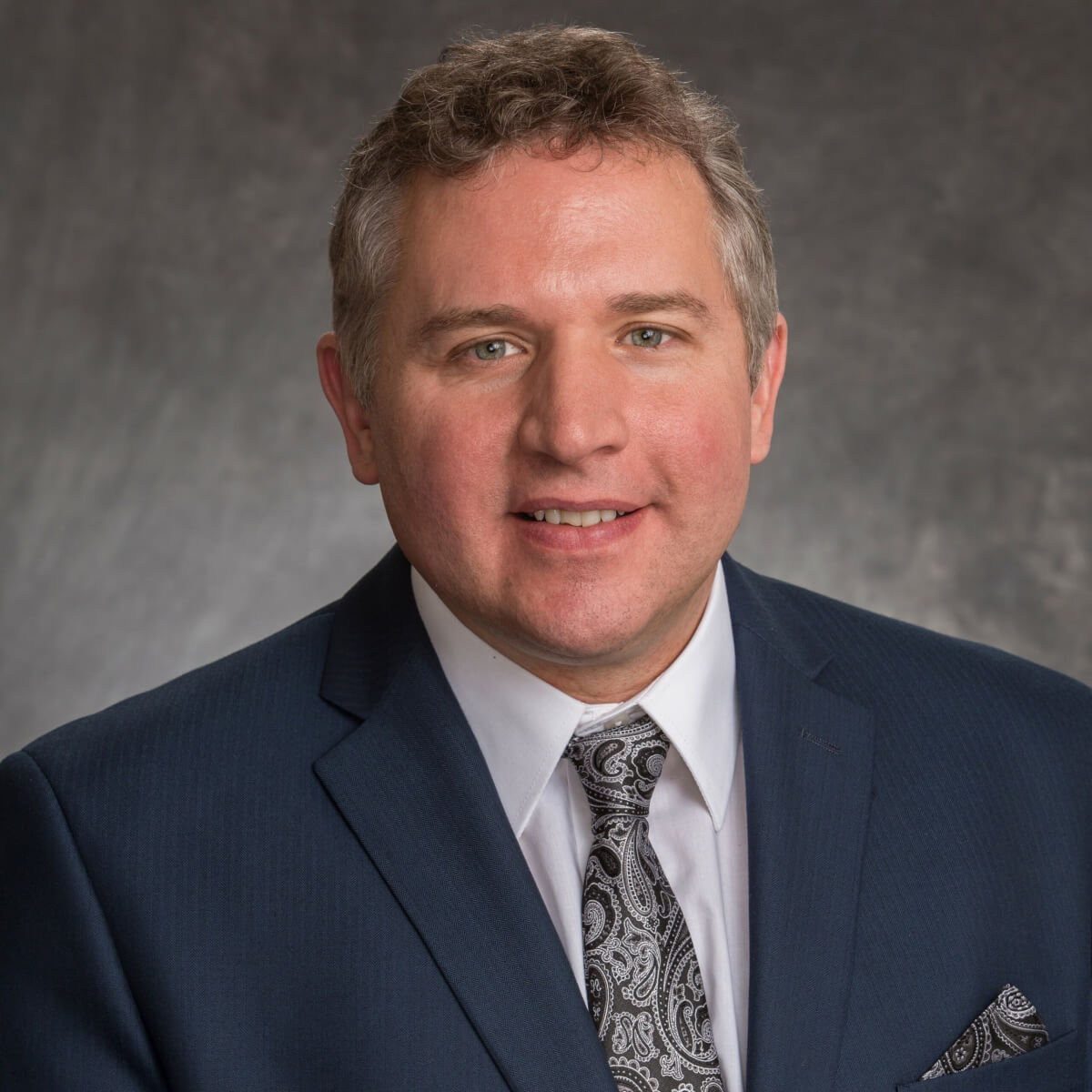 Mike Barry, M.S., Ed. - Expert Speaker
Session 2, October 14th
View Profile
Mike Barry, M.S. Ed., is a Training and Development Specialist for Eleversity. Mike provides a wide range of consulting and trainings on topics around People with Disabilities for service providers all over New York State. Prior to Eleversity, Mike served as Business Outreach Coordinator and Job Developer for Challenge Workforce Solutions in Ithaca, NY where he created many new programs and business relationships. Mike has also developed and delivered curricula for clients in substance abuse recovery, career assessment, and higher education environments. Mike received his Master's degree in Educational Psychology from Cornell University, where he was also a Program Director for seven years. Mike left Cornell to run a successful restaurant for five years and as a result is passionate about finding new and innovative solutions for job seekers and businesses.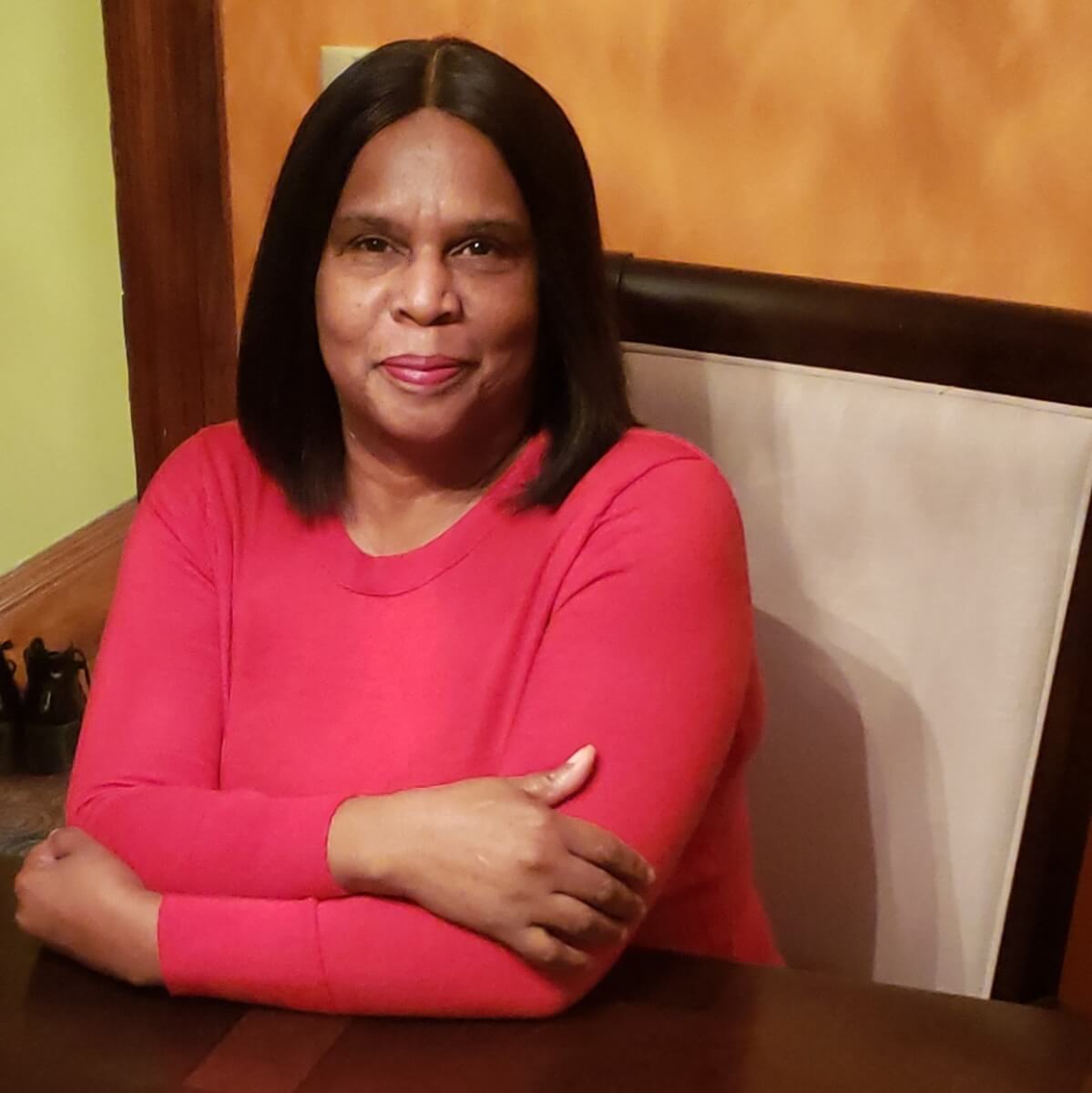 Deborah Campbell - Expert Speaker
Session 2, October 14th
View Profile
Deborah Campbell, director of workforce development for the Catholic Family Center in Rochester, New York, has worked in not-for-profit organizations for over 20 years. She worked for The Community Place of Greater Rochester for three years as the director of the C.H.O.I.C.E.S. employment program, where she developed the program for people with intellectual and developmental disabilities.
She previously worked for the Epilepsy Foundation of Rochester-Syracuse-Binghamton as a program manager for two Department of Health waiver programs and served as the chair for the Special Review Committee. She has sat on the foundation Board of a local neighborhood outpatient clinic and currently serves as a Board member of Home Start Hope.
Ms. Campbell received both her bachelor's degree in organizational management and master's degree in strategic leadership from Roberts Wesleyan College in Rochester.

Sady Fischer, CDP - Expert Speaker
Session 2, October 14th
View Profile
Sady Fischer, CDP, s an award-winning Queer, feminist, Latina speaker who is known for her energy and passion around social justice issues. She is director of diversity, equity and inclusion at Excellus BlueCross BlueShield. In that role, Fischer is entrusted with challenging the status quo and creating a welcoming and equitable work environment, where DEI is everyone's responsibility.

Fischer has been named to the Commission on Racial and Structural Equity, a body recently created to develop policies and legislation to address racial inequities in Rochester and Monroe County. She serves the United Way of Greater Rochester as the first chair of the executive steering committee of the Pride Leadership Development Program and as a member of the executive steering committee of the Latino Leadership Development Program. Fischer is a board member of the Greater Rochester Health Foundation, an LGBTQ+ community representative on the University of Rochester Medical Center's Community Advisory Council, and a member of Latinas Unidas.
Fischer holds a bachelor's degree in gender studies from Empire State College and is a Certified Diversity Professional. She is pursuing a master's in leadership and organizational change at Nazareth College.

Kevin Beckford - Expert Speaker
Session 2, October 14th
View Profile
Kevin Spencer Beckford (he, his, him) is an internationally recognized Change Agent & Anti-Racist strategist and executive servant leader with experience working in the for-profit and non-profit sector. Kevin has a unique blend of expertise in mass transit, hospital/healthcare administration ($2B/500 bed facility /1,000 RN's), purchasing/supply chain ($1B scope), bank operations ($100M scope), IT operations (200 plus mission critical servers), technical communications (medical & document imaging products), management consulting for the private & government sector. He is a strategic and tactical leader; engaging well with all levels of leadership, from CEO's, corporate boards to first-line managers.

Kevin joined the University of Rochester (UR) in December 2017 as Sr. Director, Staff Diversity, Equity and Inclusion (DE&I). In this role Kevin provides Anti-Racism and Equity strategies and direction to assist the UR in achieving a more equitable and inclusive culture for its 32,000 employees. As a change agent, Kevin has served in a variety of progressive leadership roles; holding leadership roles within Call Center Operations, Information Technology, Technical Communications, Supply Chain and Purchasing at Eastman Kodak. Additionally, he has served in Executive Operational leadership roles at Bank of America, PNC Financial, Bank of Montréal and Executive roles in Healthcare and Academic Institutions. Kevin has also provided senior- and executive-level transition and change management consulting services for large, medium and small companies. Throughout these assignments Kevin has brought a focus on operational excellence, effectively managing change, and championing diversity, equity & inclusion in every aspect of the workplace. Kevin is also active in the community, working on social justice, anti-poverty, anti-racism and education initiatives. In November 2017, Kevin was elected to the Pittsford, NY Town Board and is the first African American to serve on the Pittsford Town Board in its more than 200-year history. He is also the co-founder of the Rochester Anti-Racism Coalition (RARAC). Kevin also hosts a monthly Facebook Live broadcast that focuses on building momentum within the community for Anti-Racism & Equity strategies.

Kevin received an Associated in Applied Science (AAS) degree in Electrical Engineering Technology from Monroe Community College and a Bachelor of Science degree from Roberts Wesleyan College in Organizational Management. Kevin is a life-long Servant Leader and feels he is at his best when he is serving others.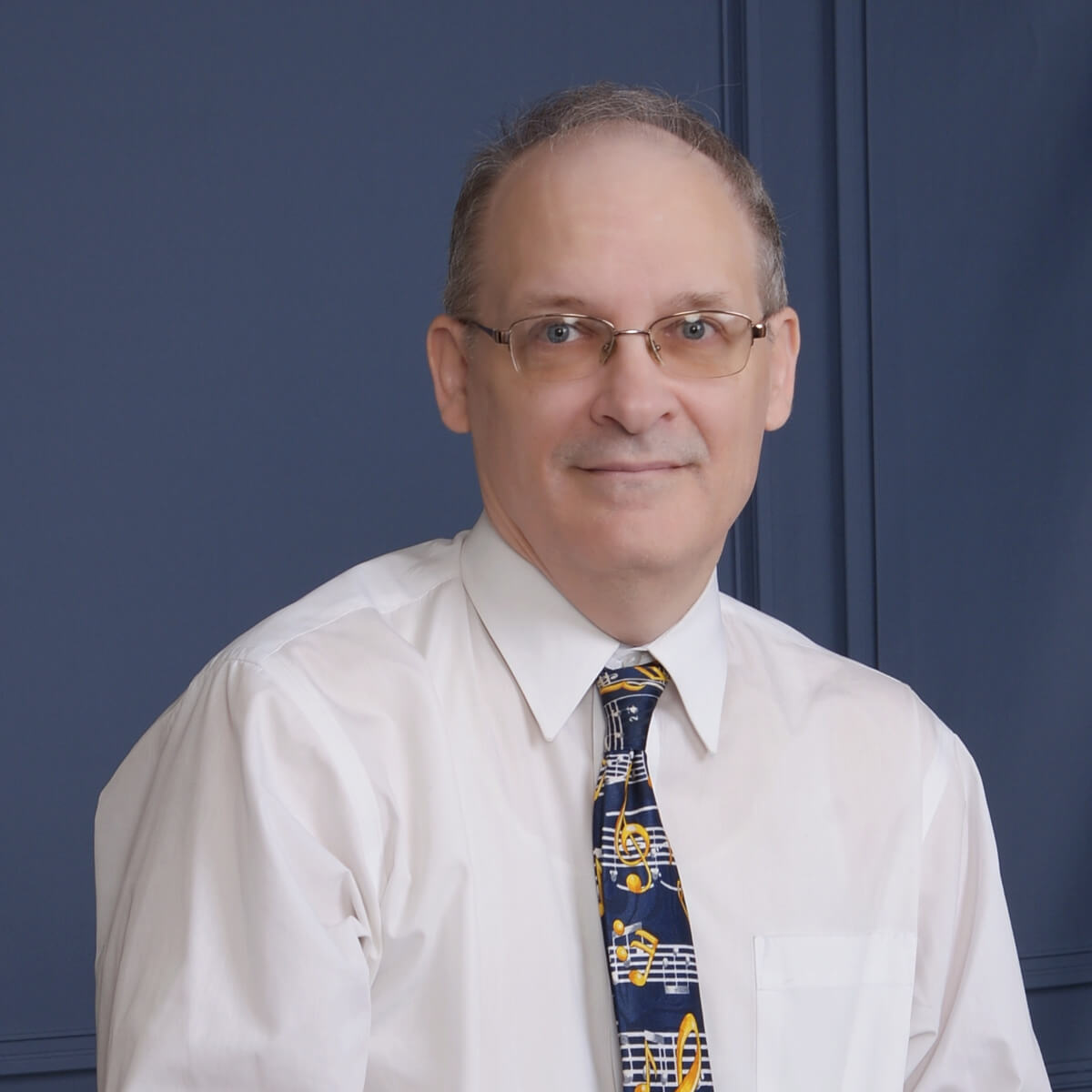 Robert Statham, BS, CESP - Expert Speaker
Session 2, October 14th
View Profile
Robert Statham BS, CESP, President of Pathlight Career Counseling Services. Robert has extensive experience in developing and delivering effective trainings on Supported Employment Practices, Cultural Competency, Trauma Informed Care and Recovery Practices all across the state of New York for providers of disability services through both OPWDD and OMH systems. Robert's passion is delivering engaging trainings that will educate stakeholders in assisting people with disabilities discover their true potential with the services provided across the state. He is President of Pathlight Career Counseling Services, based in Rochester NY, and works with area college students to assist in their employment and career related goals. He was awarded the Employment Specialist of the year in 2004 for the Rochester Area Employment Network (RAEN) and continues to forge positive relationships with area employers and companies in the local Rochester community. Robert holds a Bachelor's of Science in Community & Human Services. In addition, you may know Robert as "the boy band trainer", as he was in a boy band for several years early in his life.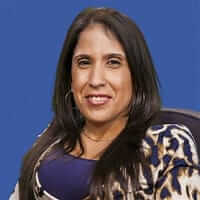 Christina Eisenberg - Expert Speaker
Session 2, October 14th
View Profile
Christina Eisenberg currently serves as the Director of Employment Equity at Starbridge. In her current role, Christina oversees Starbridge's partnership with the Employment Equity Coalition to bring about change in Monroe County with regard to disability inclusion. Christina's responsibilities include working with the coalition to develop strategic plans to educate employers, school districts and service provider agencies on the importance of incorporating disability inclusion within all diversity initiatives. Additionally, Christina informs Starbridge's policy and business practices to ensure equity for all.

Christina previously served as the Manger of the National Business & Disability Council (NBDC) at The Viscardi Center from September 2019 until September 2021. Overseeing all aspects of the national organization including membership, marketing, initiatives and services, revenue generating. Christina oversaw initiatives that supported companies of all sizes across the U.S. in strategic planning of disability inclusion efforts. She previously served as the Employer Service Specialist for the Employer Assistance and Resource Network on Disability Inclusion (EARN). Christina worked with employers nationally on expanding their Diversity and Inclusion efforts to include disability with a focus on recruitment, retention and advancement of individuals with disabilities. She provided resources and guidance on a wide range of disability employment related topics including Disability Awareness, Reasonable Accommodations, Encouraging Self-Identification, and many other topics pertaining to individuals with disabilities in the workplace. Through her role with EARN, Christina provided employers with guidance and connection to qualified candidates with disabilities to fill employment opportunities within their companies/organizations.

Christina has 15+ years of experience serving individuals with varying disabilities and working with employers and agencies. Her career began at the NYC Mayors Office for People with Disabilities working directly for Commissioner Matt Sapolin. While working under Commissioner Sapolin her duties included the development and dissemination of a NYC resource guide on accessibility that has been both used by individuals with disabilities and also by Employee Resource Groups at major companies in the NYC area. After working for the Commissioner she transitioned into working at an Independent Living Center where her role included not only direct services to individuals with disabilities, but working with local employers on recruitment, retention, and advancement of individuals with disabilities. Much of her career has been spent educating employers of varying sizes on all aspects of disability inclusion in the workplace.

Christina received a B.A in Sociology, a Minor in Education, with a Concentration in Social Work from Manhattan College. She continued on to receive an M.A in Early Childhood Education from New York University.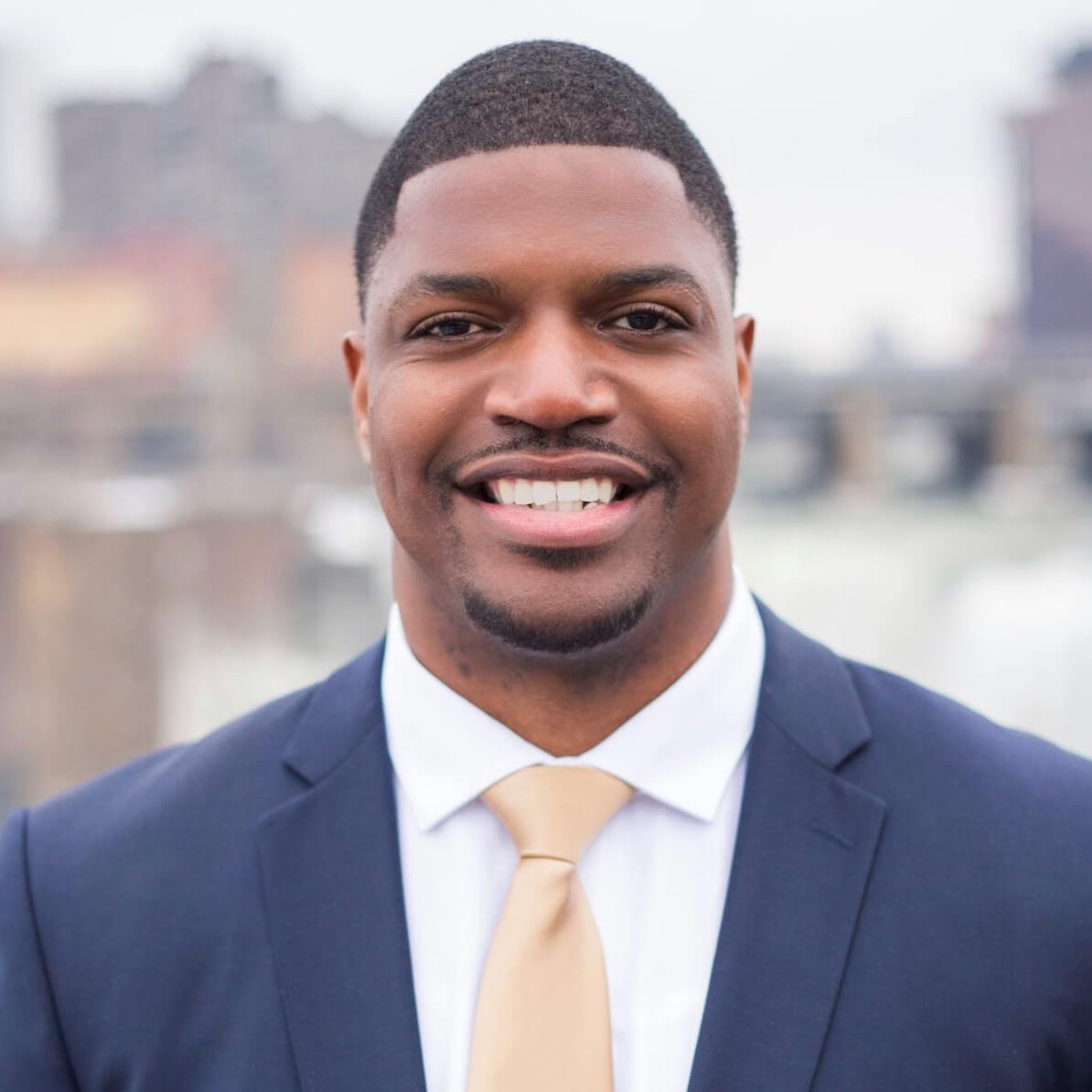 Adrian Hale - Expert Speaker
Session 2, October 14th
View Profile
A native of Rochester, NY, Adrian Hale is the Senior Manager of Workforce / Economic Development & Education Initiatives at the Rochester Chamber of Commerce. In addition to his responsibilities at the Chamber, Adrian serves on several boards in the Greater Rochester community, most notably as a community board member on the Democrat and Chronicle's Editorial Board. As a United States Marine, he made two combat deployments in support of Operation Enduring Freedom to Afghanistan and served with the United States Air Force reserves. Adrian graduated from Monroe Community College with distinction in 2014 and was a recipient of the SUNY Chancellor's Award for Excellence. Upon graduating from MCC, Adrian transferred to Yale University, where he received his B.A. in Political Science and became a Director's Fellow at the Institution for Social and Policy Studies with a focus on education reform, and police accountability.

As a Senior Manager at the Chamber of Commerce, Adrian has been working to improve educational outcomes for the Greater Rochester's youth and enhance the quality of our workforce. Examples of his work include career readiness efforts such as, Mentor to Employment-- an internship program designed to introduce East High School students to available careers throughout the Rochester area, while also creating a pipeline into jobs that do not require further credentialing. He has also partnered with the non-profit organization Pencils and Paper to organize a school supply drive for economically disadvantaged students. By leveraging the generosity of chamber members, Adrian has helped place school supplies into the hands of over twenty thousand students in need. He also catalyzed the chamber's adoption of School #57 where he organized a winter apparel drive that led to three full shipments of winter wear for School #57 students. As a thought leader on the Democrat and Chronicle's Editorial Board, Adrian was a driving force in making education coverage a priority. This materialized into the D&C's Time to Educate Project (TTE), a public education campaign designed to inform the public about challenges facing the Rochester City School District and raise awareness about potential solutions to address them. For Adrian's work and service for young people in our community, he was awarded the 2019 Teen Empowerment, Champion for Youth Leadership Award, making him the youngest recipient in the award's history.

Adrian has also helped create market driven training programs, such as a forklift training program in coordination with Foodlink and MCC that has skilled over 100 individuals in forklift operation to date. He is also helping lead the regional conversation on diversity, equity, and inclusion in the workplace with the creation of Creating Opportunities in Rochester for Equity in Employment (COREE), an initiative to remove barriers to advancement for historically marginalized stratums in the labor market. He will also be leading a regional talent strategy initiative designed to better coordinate efforts and collaboration among K-12 systems, colleges, and employers to attract, recruit, and retain new and incumbent workers into the Greater Rochester workforce. In fall of 2020 Adrian unveiled, Colors of Success, a diversity, equity, and inclusion that focuses on improving the workplace through providing unconscious bias, inclusive culture, and business case training. Adrian has developed a partnership with, EverydayInclusion, app that helps equip employees to better develop their own working knowledge of people different themselves. The is a tool that helps organizations develop their social-emotional infrastructure. To date Adrian has trained over 500+ people throughout greater Rochester and works with organizations to meet their inclusion goals.
Adrian was named the Finger Lakes Regional Economic Development Council's (FLREDC) Downtown Revitalization Selection Committee Co-Chair. This committee was tasked with identifying a local urban core ripe to receive a 10-million-dollar investment from NYS.
He has also been nominated and selected to serve on the FLREDC's NYS Workforce Development Initiative (WDI) Committee, which reviews WDI applications and makes recommendations to the full council regarding applicants' eligibility to receive funds from an $175 million-dollar allotment of money from NYS Empire State Development Corp.
For Adrian's contributions toward the progress of our community, he was nominated for two 2019 ROC Black Men Achieve Awards, the Thomas A. Banister Jr. Community Leader of the Year Award and the Ceremony's highest honor, Man of the Year. In both categories Adrian is the youngest nominee to date. In 2020 Adrian was named a Rochester Business Journal 40 under 40 honoree, as well as an Association of Chamber of Commerce Executives (ACCE) 40 under 40 honoree. Adrian looks forward to continuing to do what he can today, until he can do more tomorrow.

Contact
Eleversity Today
Call us at (585) 340-2051 to set up your training or submit form by clicking below.
Contact Us