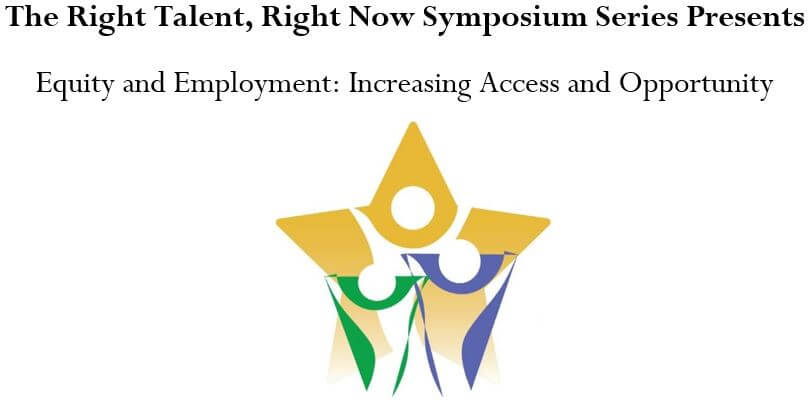 KEYNOTE/EXPERT SPEAKERS 
Session 1
Sady Fischer- Keynote Speaker
Session 1, October 8th — Intentional DEI Recruitment Strategies
View Profile
Sady Fischer, CDP, is an award-winning Queer, feminist, Latina speaker who is known for her energy and passion around social justice issues. She is director of diversity, equity and inclusion at Excellus BlueCross BlueShield. In that role, Fischer is entrusted with challenging the status quo and creating a welcoming and equitable work environment, where DEI is everyone's responsibility.

Fischer has been named to the Commission on Racial and Structural Equity, a body recently created to develop policies and legislation to address racial inequities in Rochester and Monroe County. She serves the United Way of Greater Rochester as the first chair of the executive steering committee of the Pride Leadership Development Program and as a member of the executive steering committee of the Latino Leadership Development Program. Fischer is a board member of the Greater Rochester Health Foundation, an LGBTQ+ community representative on the University of Rochester Medical Center's Community Advisory Council, and a member of Latinas Unidas.
Fischer holds a bachelor's degree in gender studies from Empire State College and is a Certified Diversity Professional. She is pursuing a master's in leadership and organizational change at Nazareth College.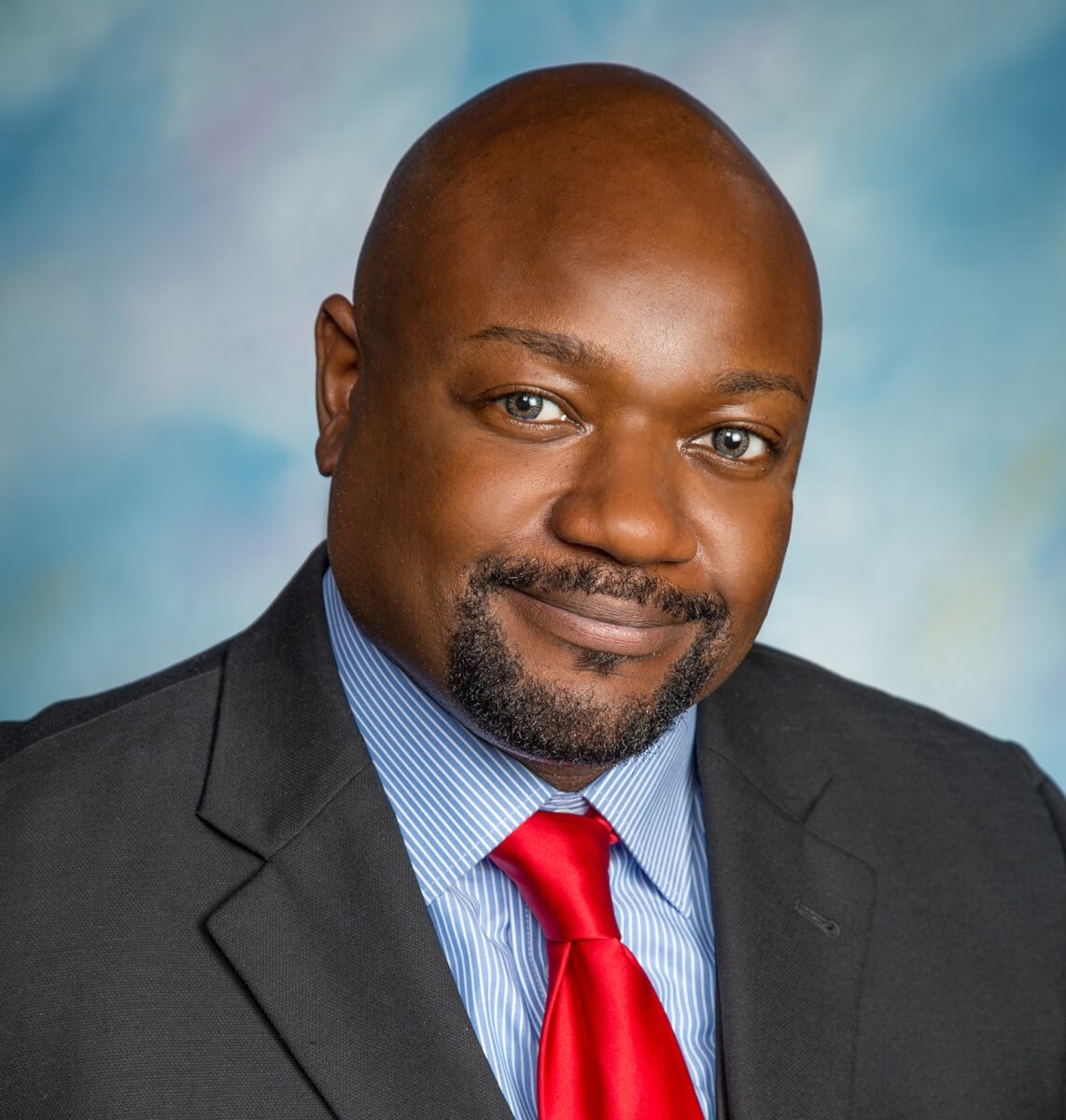 Joseph Searles
Session 1, October 8th — Intentional DEI Recruitment Strategies
View Profile
Joseph L. Searles, Jr., a Rochester native, is the corporate diversity relations director for Excellus BlueCross BlueShield. Under his leadership, the organization has evolved its diverse and inclusive culture and as a result has received local and national recognition from the Profiles in Diversity Journal, the Human Rights Campaign and the Ibero American Action League. Searles earned bachelor's and master's degrees in organizational management from Roberts Wesleyan College.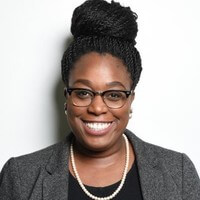 Stephanie Peete
Session 1, October 8th — Intentional DEI Recruitment Strategies
View Profile
Stephanie Peete is the internship and Career Pathways Program supervisor for Employer Outreach at Say Yes Buffalo. In this role, she is responsible for cultivating employer relationships, growing industry representation, connecting area leaders with racial equity training and contributing to the development of a youth workforce ecosystem in Buffalo. She received dual bachelor's degrees in urban studies and sociology from Canisius College, as well as a Master of Public Administration from Hilbert College. She serves on the board of directors for Theatre of Youth, is a member of the Emerging Philanthropists of Color through the Community Foundation of Greater Buffalo, and serves as an advisory board member for the United Way of Buffalo & Erie County's Next Generation United Council and Buffalo Niagara Partnership's BN360 Young Professionals.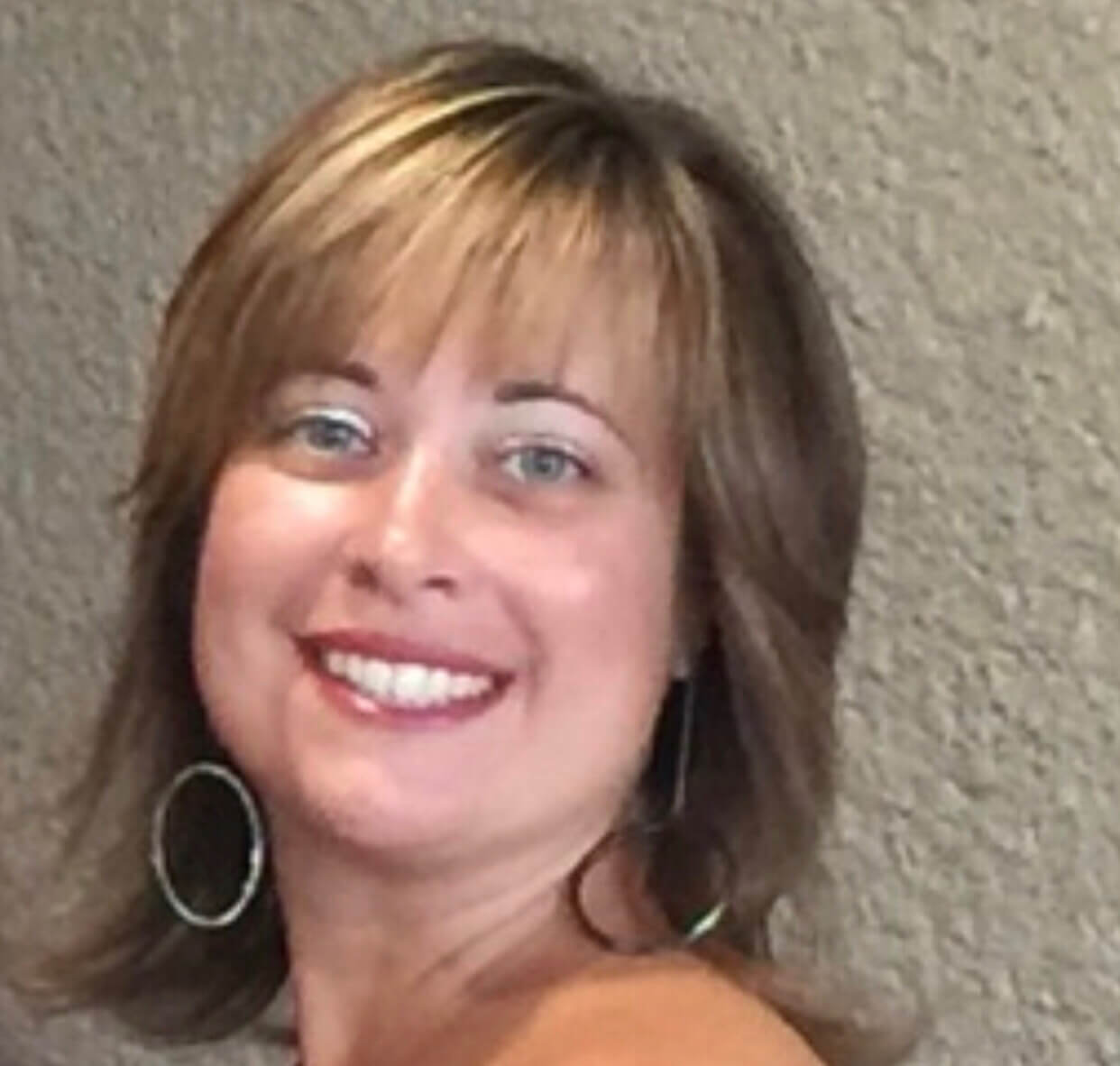 Jennifer Geiger
Session 1, October 8th — Intentional DEI Recruitment Strategies
View Profile
Jennifer Geiger, M.S., C.R.C, is the business relations representative at the Rochester ACCES-VR District Office, focusing on hiring opportunities for people with disabilities. In her role, she works to provide businesses with a talent pool and information about hiring incentives and tax credits. Geiger is an ADA-certified trainer, offering free training on disability awareness and etiquette.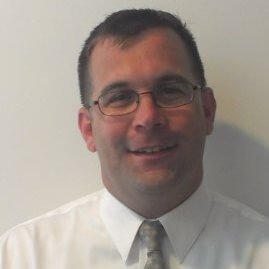 Jim Scutt
Session 1, October 8th — Intentional DEI Recruitment Strategies
View Profile
Jim Scutt is associate vice president at People Inc., one of the largest providers of disability employment services in New York state. Scutt has more than 20 years of experience in all aspects of disability employment. He is president of the New York State Association of People Supporting Employment First (NYSAPSE) Board. He has a bachelor's degree from SUNY Fredonia.
KEYNOTE/EXPERT SPEAKERS 
Session 2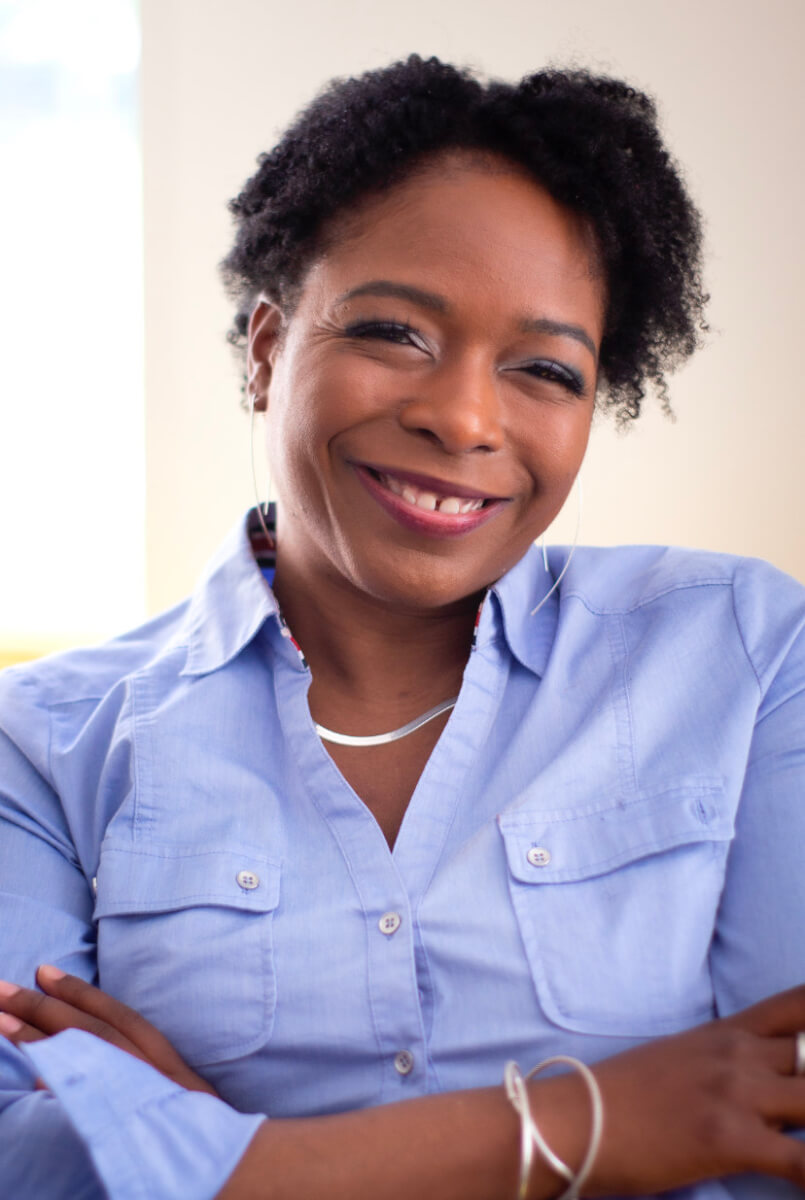 Nicole Nabors-Keynote Speaker
Session 2, October 15th — Onboarding and Retention: Promoting Individual and Business Success
View Profile
Nicole Nabors, LMSW, worked at Rochester Regional Outpatient Chemical Dependency for three years, where she was a primary therapist. She then founded Grace & Peace, LLC, a business that offers inner healing through coaching or counseling, online courses, and transformative speaking engagements. As owner of the private practice Grace & Peace Counseling, she serves as one of two therapists. She created a course on forgiveness that provides tools to individuals who are ready to forgive past hurts. Nabors is a strong advocate for the voices of people who are not heard or silenced. She mentors the youth and volunteers her services within urban communities. Her professional interests focus on children, the family unit, intimate partner violence, overcoming obstacles, forgiveness, disability awareness, and a healthy lifestyle. She is writing a book about her personal road to healing.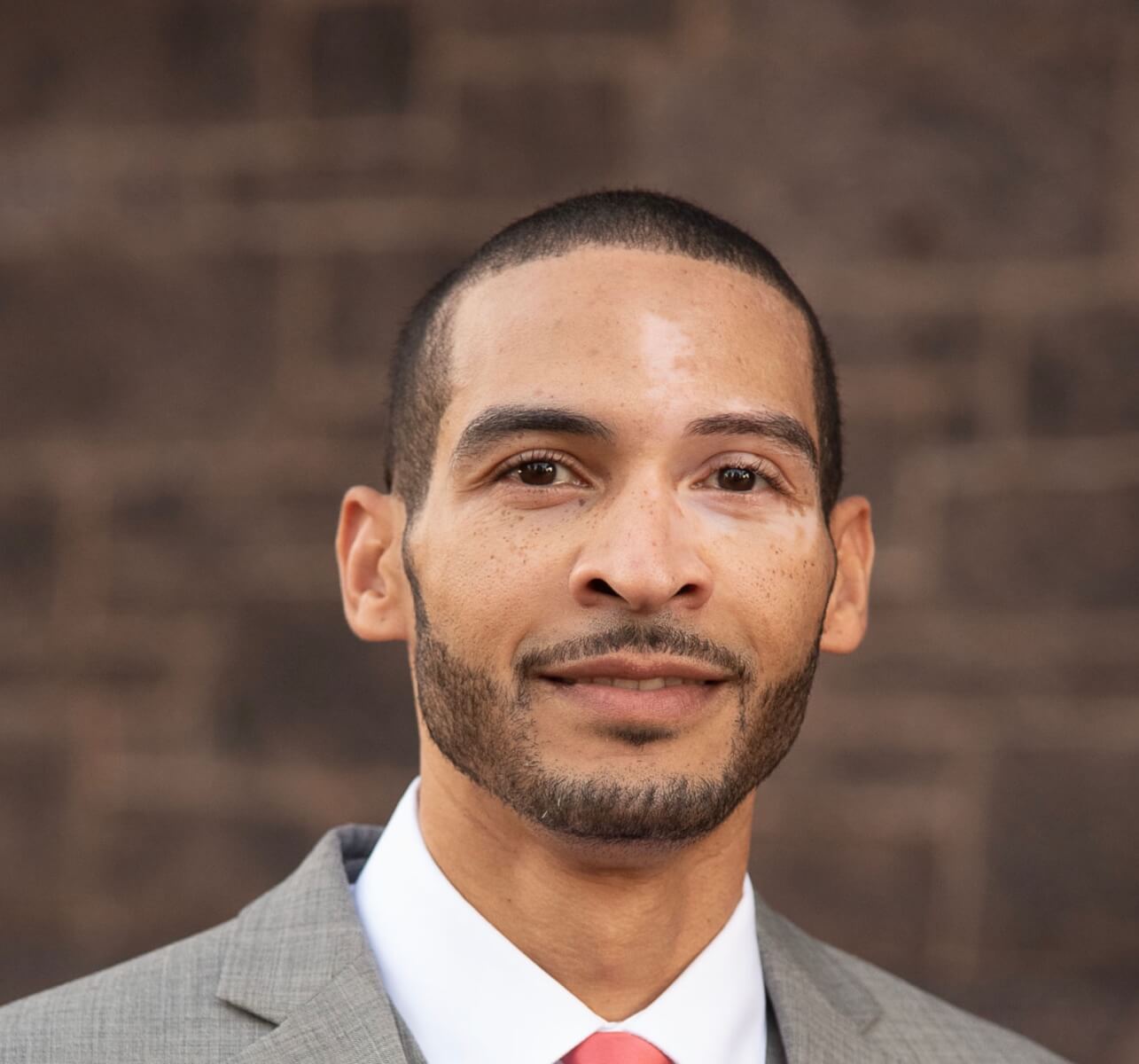 Mubarak Bashir
Session 2, October 15th — Onboarding and Retention: Promoting Individual and Business Success
View Profile
Mubarak Bashir is the regional director of Greyston's Rochester Center for Open Hiring. There he is introducing Greyston's innovative Open Hiring model to the Rochester community, to assist local businesses in creating more inclusive workforces and create job opportunities for individuals who face barriers to employment. He worked at the Urban League of Rochester for over 11 years in a variety of roles, most recently as head of its workforce development programs. He serves on the boards of the Interfaith Alliance of Rochester and Urban Choice Charter School, and as a board observer at the United Way. Bashir was among Rochester Business Journal's 2020 Forty Under 40 and is a graduate of United Way's 2019 African American Leadership Development Program. Bashir holds an MPA from the College at Brockport, where he was inducted into the Pi Alpha Alpha honors society, and a bachelor's in sociology/criminology from Millersville University of Pennsylvania.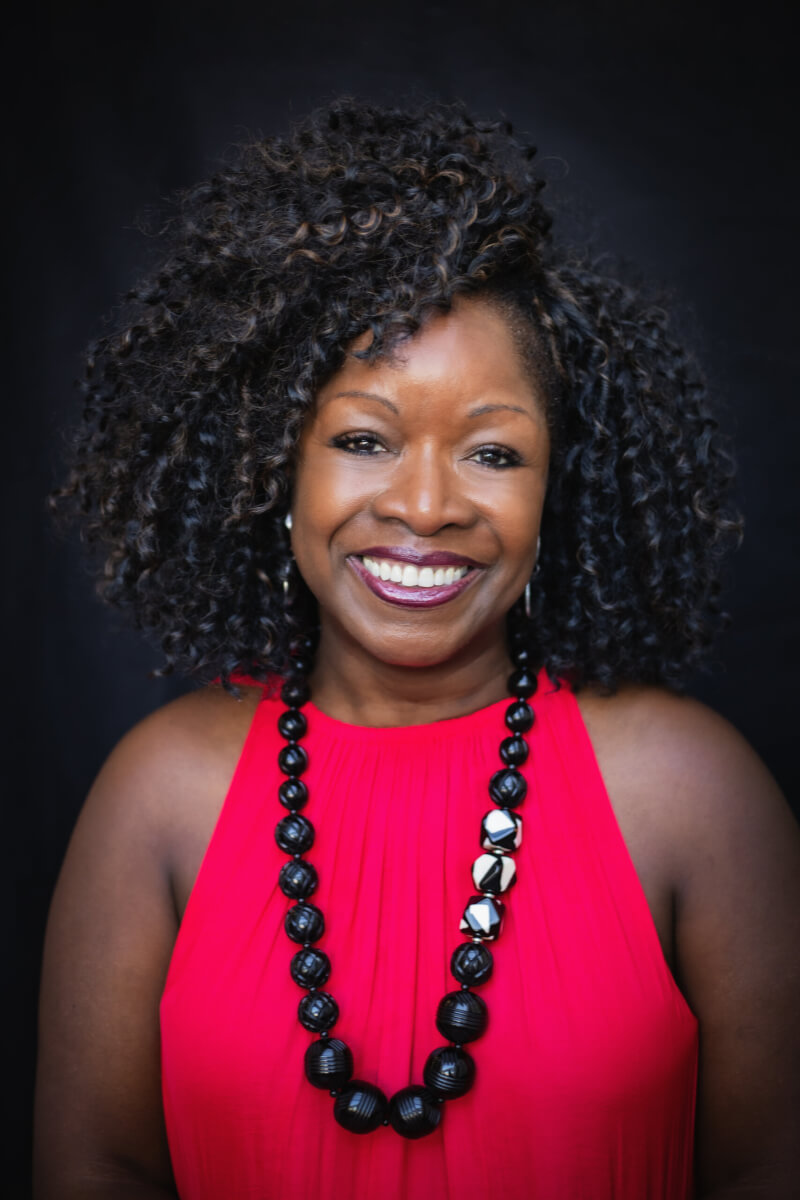 Talethea M. Best
Session 2, October 15th — Onboarding and Retention: Promoting Individual and Business Success
View Profile
Talethea M. Best is founder and CEO of Best Innovations Consulting LLC, a boutique HR consultancy focused on unique practices in talent strategy, diversity, equity and inclusion and strengths-based team building. Previously, Best was global head of talent development at Aon Corporation and was head of learning strategy for the consulting side of Hewitt Associates to drive business growth. With over 30 years of strategic planning, talent management and leadership effectiveness experience with Scott Paper Co., Shell Oil Co. and Moog Inc., Best continues to be recognized for her focused, collaborative, results-oriented approach. Her people philosophy is simple: Inclusive leaders build inclusive organizations, and inclusive organizations enable thriving communities. She is an honors graduate of Drexel University with a bachelor's degree in marketing and communications, and she has a master's in learning and organizational change from Northwestern University.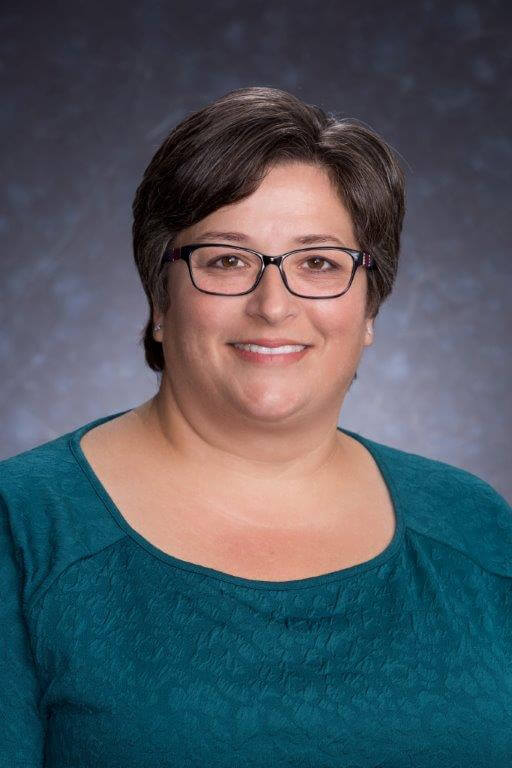 Marianne Durrant
Session 2, October 15th — Onboarding and Retention: Promoting Individual and Business Success
View Profile
Marianne Durrant is the director of the Employment Alliance and the director of network advancement for the Employer Resource Network, both at Heritage Christian Services. In her 26 years at Heritage Christian Services, Durrant has held direct support, residential and day services management positions. She started and currently oversees the supported employment division, both in Buffalo and Rochester. This includes the development and oversight of Project SEARCH program for young adults and oversight of Pre-Employment Transition Services for Potentially Eligible Students, through Adult Career and Continuing Education Services Vocational Rehabilitation (ACCES-VR). She also started the Employer Resource Network-Rochester, which provides businesses with employee retention services. Durrant is president of the Rochester Area Employment Network, a collaborative group that strives to promote employment opportunities for people with barriers to employment. She is the regional representative for NYS APSE (Association for People Supporting Employment First).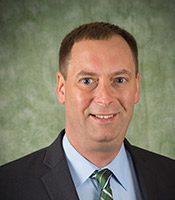 Robin Eccleston
Session 2, October 15th — Onboarding and Retention: Promoting Individual and Business Success
View Profile
Robin Eccleston, CPC, is the director of human resources at Broome-Tioga BOCES. He previously spent 19 years as general manager of Stafkings hiring agency in Broome County and served on the Broome-Tioga Workforce Investment Board for 13 years. Eccleston has been a State Council member of NYS SHRM since 2009. He has a Bachelor of Science from Albany State.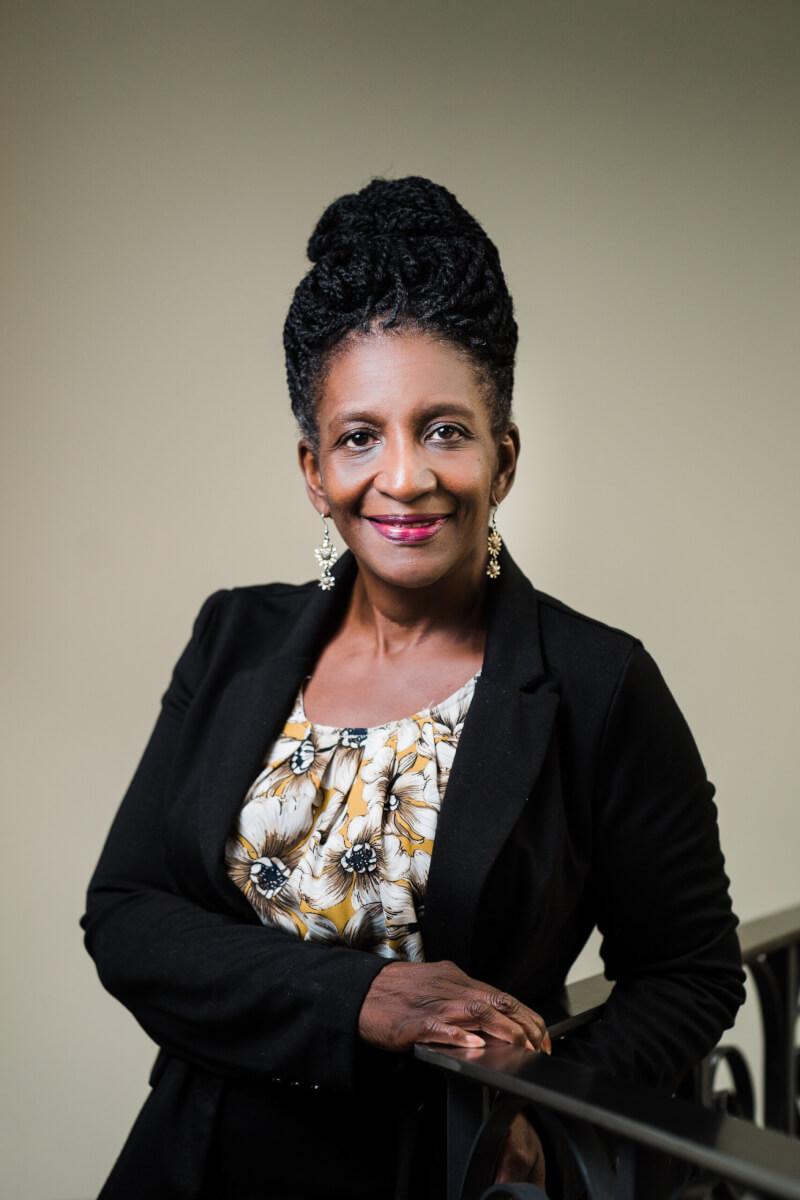 Dietra Harvey
Session 2, October 15th — Onboarding and Retention: Promoting Individual and Business Success
View Profile
Dietra Harvey is an engagement strategist at Destiny Does Happen. As a consultant, Harvey specializes in organizational learning, supporting clients through facilitated training using self-reflection as a tool to create, retain and transfer knowledge. Harvey is also the Utica administrator of the Empire State Poverty Reduction Initiative at United Way of the Mohawk Valley. She is the immediate past chairperson for the City of Utica Civil Service Commission and the Utica/Oneida County NAACP. She serves on boards of directors and committees that include Munson-Williams-Proctor Arts Institute, YWCAMV, Frontiers International of the Mohawk Valley, and Mohawk Valley Community College Neighborhood Rising Leadership Initiative. She has an associate degree in human services from Mohawk Valley Community College and graduated magna cum laude from Keuka College with a bachelor's in organizational management.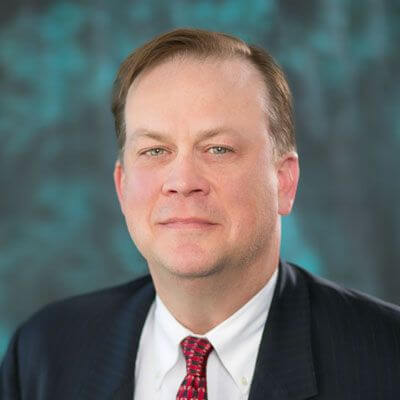 Paul Keneally
Session 2, October 15th — Onboarding and Retention: Promoting Individual and Business Success
View Profile
Paul Keneally, Esq., is chair of the Labor & Employment Practice Group at Underberg & Kessler LLC and a partner of its Litigation and Municipal Practice Groups. His effectiveness as a litigator stems from his depth of legal understanding and his determination to get clients the right result. Keneally has a wealth of litigation experience in the administrative agencies and the state and federal courts. One of his core areas is labor and employment law, where he provides astute and proactive advice to clients in matters including sexual harassment, race, sex and age discrimination, family and medical leave, and disabilities.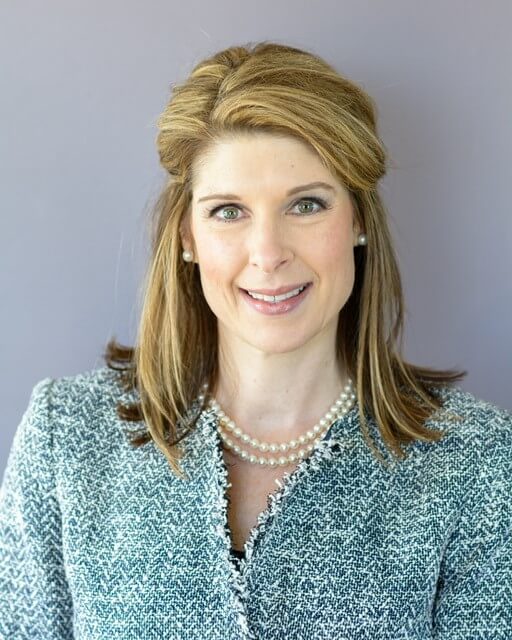 Teri Tarshus
Session 2, October 15th — Onboarding and Retention: Promoting Individual and Business Success
View Profile
Teri Tarshus, CHA, has over 15 years' experience as a hotel and property manager in New York's Southern Tier. She is director of property management for Seneca Place, a 185,000-square-foot mixed-use complex in downtown Ithaca and home to the Hilton Garden Inn Ithaca, where Tarshus has been the general manger since 2015. Her Hilton Garden Inn was named Employer of the Year in 2017 for her efforts to hire people with disabilities. She is a member of the boards of Challenge Workforce Solutions and Tompkins County Workforce Development. Tarshus has a degree in hospitality and is a Certified Hospitality Administrator.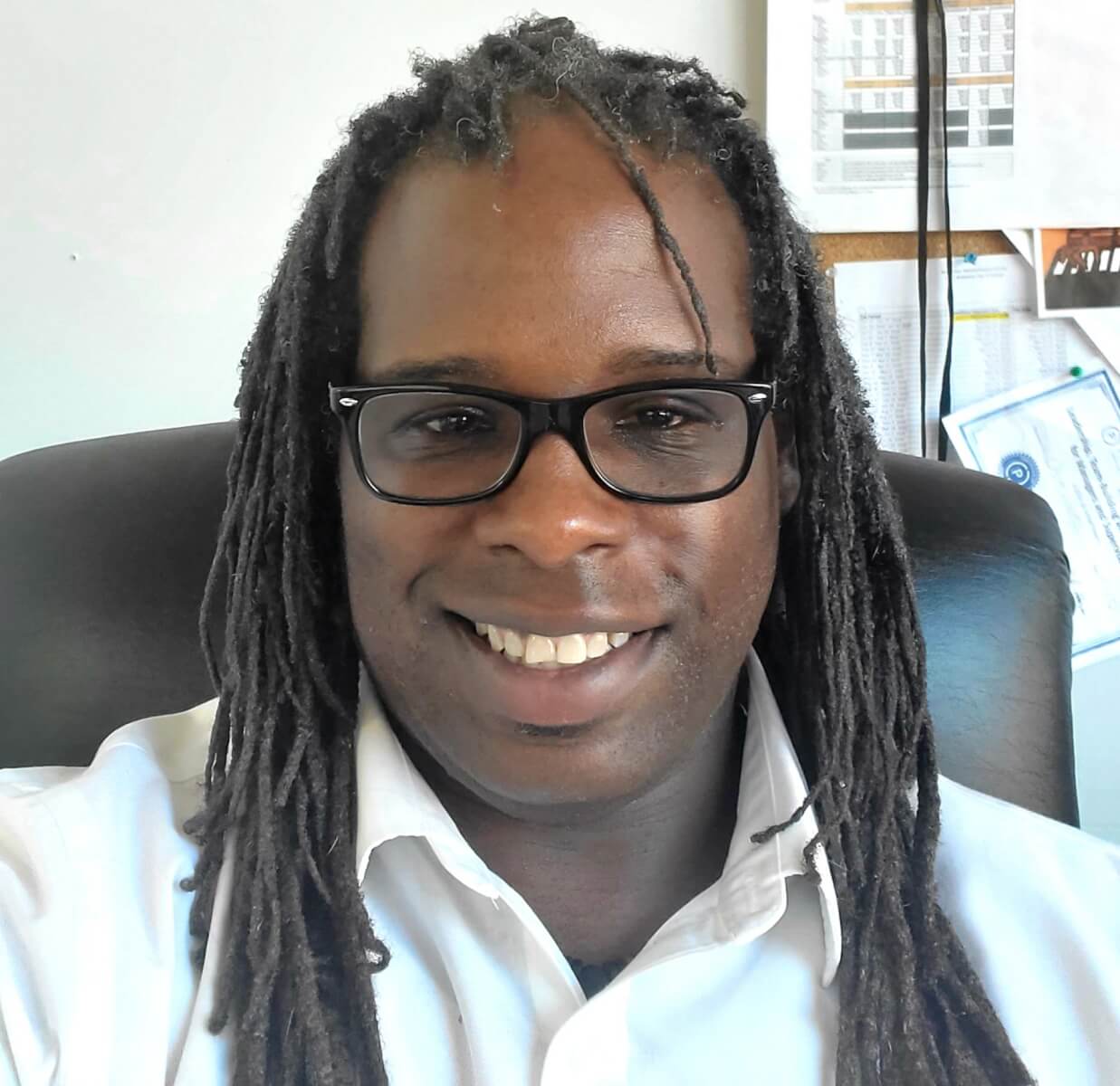 Clayton Waller
Session 2, October 15th — Onboarding and Retention: Promoting Individual and Business Success
View Profile
Clayton Waller has over 25 years' experience in workforce development. He has worked at Rochester agencies including the Urban League of Rochester, The Catholic Family Center, The Center for Employment Opportunities, Foodlink and now the Rochester Rehabilitation Center. He has devoted his career to advocating and supporting individuals in the City of Rochester, whether they are transitioning off of public assistance, are on parole, or have low vocational skills or minimal experience. Waller manages the Strengthening Working Families Initiative which, in association with the Child Care Council, covers the cost of childcare for people who are going to school or training, in the areas of healthcare, information technology and advanced manufacturing. Waller has a bachelor's in political science.
KEYNOTE/EXPERT SPEAKERS 
Session 3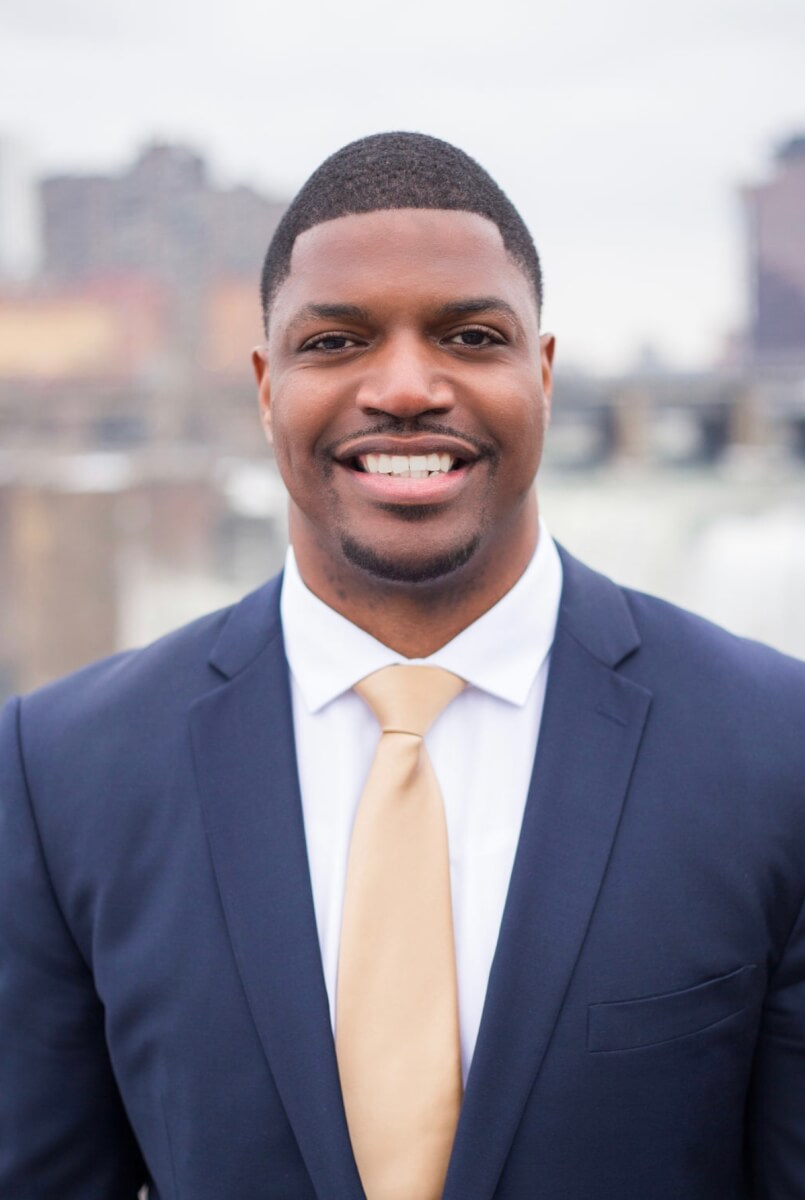 Adrian Hales-Keynote Speaker
View Profile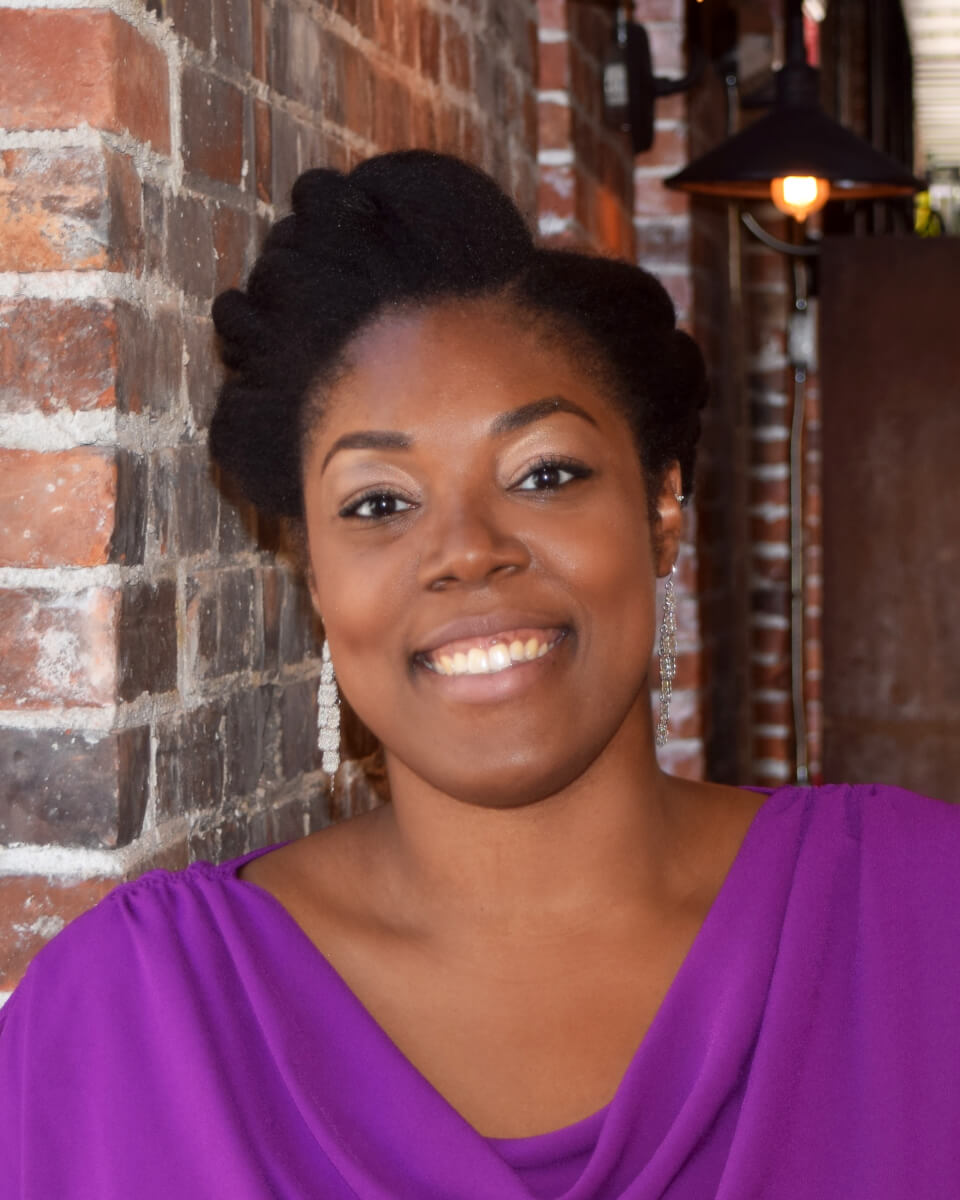 Ekua Mends-Aidoo
View Profile
Ekua Mends-Aidoo has over 12 years of experience working with municipal government, non-
profit and healthcare organizations. She currently serves as chief equity and inclusion officer for Evergreen Health. She has been responsible for implementing equitable policies, communications and programs that align with organizational strategic goals and vision, especially in diverse and underserved populations. She has been instrumental in shaping workplace cultures with an emphasis on maintaining employee engagement through strategic analytics and program design.

Mends-Aidoo has extensive management experience with a focus on creating effective teams.
Building relationships with employees and advocating for equitable support and change is a major
highlight of her work. She enjoys decision making with influence from data and the employee
experience. She is pursuing a certification in Diversity & Inclusion at Cornell's ILR School and is
set to graduate this fall. This past March, Mends-Aidoo was recognized with Buffalo Business First's
inaugural I.D.E.A Award (Inclusion, Diversity, Equity, Awareness), highlighting her work in the
D&I space.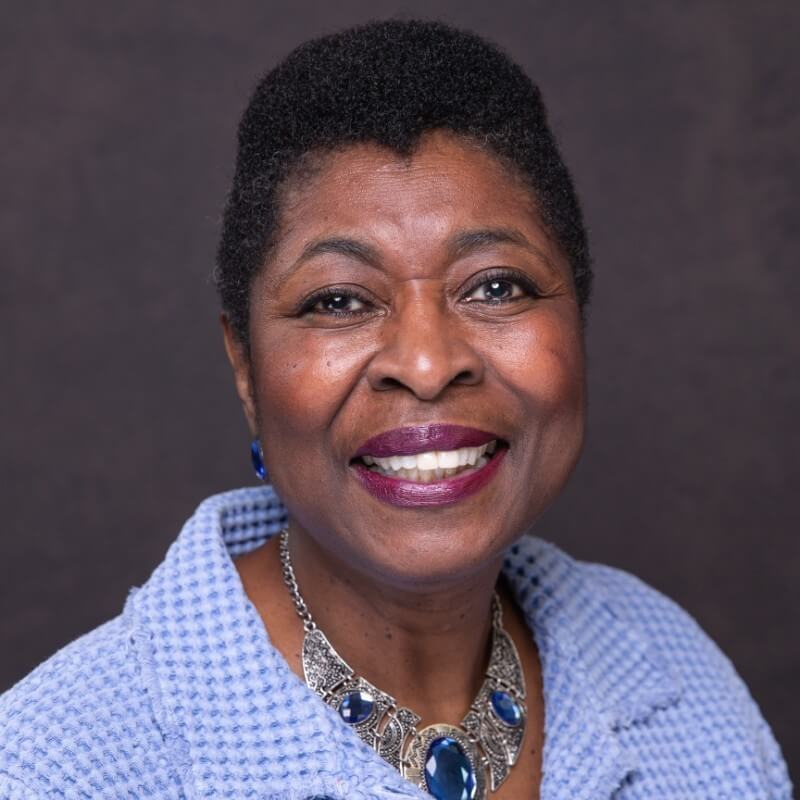 Deborah A. Porter
View Profile
Deborah A. Porter joined the Buffalo Center for Arts and Technology in 2013 and serves as the director and school administrator of Adult Workforce Programs. She is a member of the Erie County Arts & Cultural Advisory Board; a trustee of the Charter School of Inquiry; and marketing coordinator for the Taking It to the Streets Ministry.

Porter is actively involved in her community and committed to helping adults reach their potential, succeed in life and be authentic. She models the behavior she wants others to follow while helping others deal with emotional challenges and improve interpersonal relationships by taking back the controls of their own lives.

Her education and training include a Bachelor of Science in Business Management/Marketing; 2009 Leadership Buffalo graduate; Cultural Competency; Business Solution Certification (BSC); and NYS BPSS Private Career School Director/School Administrator.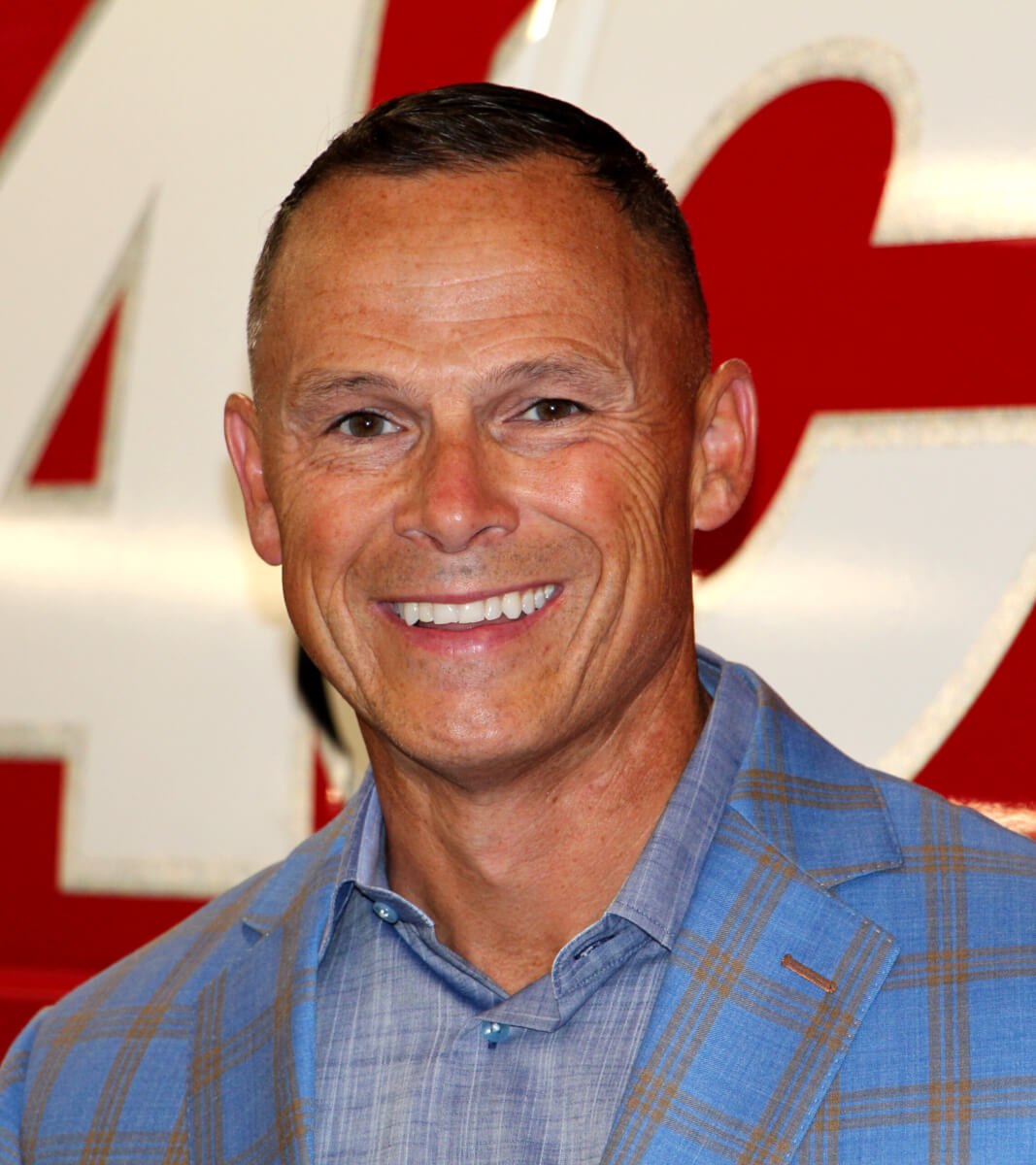 Ray Isaac
View Profile
Ray Isaac is president and co-owner of Isaac Heating & Air Conditioning Inc., a third-generation full-service mechanical contractor headquartered in Rochester. Ray and his three brothers are partners in the business started in 1945 by their grandfather, George T. Isaac, and have grown the organization to one of the premier employers in New York State.

Isaac Heating & Air Conditioning is the facilitator of Isaac Tec, a four-year accredited training and education program. Through Isaac Tec, conducted at the Isaac Technical and Education Center, Isaac is transforming the future of education in the skilled trades.

Ray Isaac's charitable work has included service as president of the Small Business Council of Greater Rochester, chairman of the Heritage Christian Services Foundation Board, vice president of Rochester Rotary and member of the St. John Fisher College Deans Advisory Council. He was the National Chairman of the Air Conditioning Contractors of America (ACCA) in 2008, NATE National Chairman of the Board from 2008 to 2011 and is currently on the board of IE3.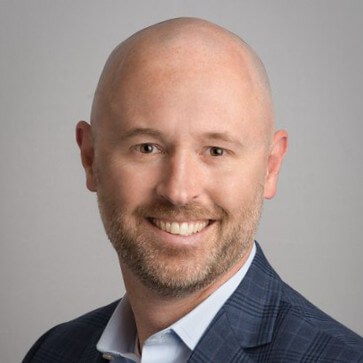 Dr. Joseph Stefko
View Profile
Dr. Joseph Stefko is president and C.E.O. of ROC2025, the alliance of economic development organizations established in 2019 to accelerate growth in the Rochester region through coordinated capacity building investments in business retention and expansion, talent strategy, business attraction, downtown growth and regional branding/marketing.
He previously spent nearly 20 years at Rochester-based CGR, including seven as president and C.E.O., overseeing strategic direction of the nonprofit management consultancy and its industry-leading work in government and education, economics and public finance, health and human services, and nonprofits and communities. Prior to being named CEO, he was vice president and director of public finance, managing engagements on local government fiscal management and restructuring, community competitiveness, economic/fiscal analysis and strategic planning.
He serves on the University at Buffalo Alumni Association Board of Directors' Executive Committee and the Rochester Area Community Foundation's ACT Rochester Advisory Committee. Dr. Stefko holds B.A., M.A. and Ph.D. degrees in political science from the University at Buffalo, SUNY, with specializations in public policy and state/local government.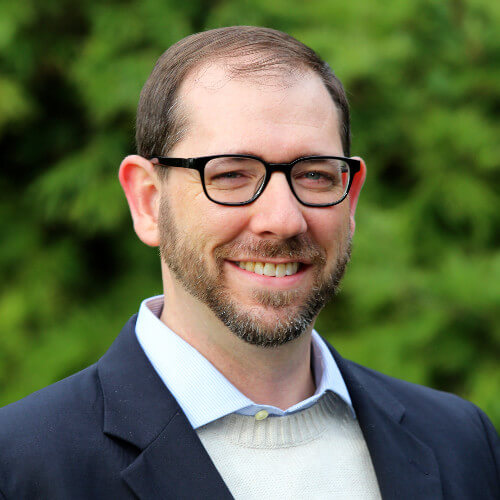 Steve Hanmer, MPA, CMP
View Profile
Steve Hanmer, MPA, CMP, is the director of the Institute for Poverty Studies and Economic Development (IPSED) at SUNY Brockport, where he also serves as a faculty member in the Department of Public Administration. He has consulted public sector organizations throughout the Northeast, with a focus on bringing diverse stakeholders to the table to reprioritize and reorganize the way governments and communities work.
Hanmer has served in several roles in the U.S. Department of Health and Human Services, organizing national conferences, supervising program grants at the state and local level, and managing research grants and evaluation contracts. He started his career working in city management after obtaining his Masters of Public Administration from the Maxwell School of Citizenship and Public Affairs at Syracuse University.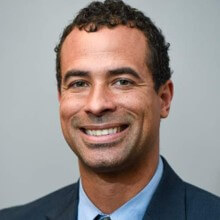 Glenn S. Jackson
View Profile
Glenn S. Jackson is the chief diversity officer of diversity and inclusion for human resources at M&T Bank Corp. In this role, Jackson is responsible for advancing M&T's efforts in promoting diversity, inclusion and belonging for all colleagues across the company.

Jackson joined M&T in 1999 as a participant in the Management Development Program. He held positions in the finance, treasury and retail divisions before joining Buffalo Promise Neighborhood, a comprehensive school-based initiative led by M&T Bank, as the chief operating officer and senior director of programs.

Jackson is a board member of the Western New York Impact Investment Fund, is chair of Teach for America Buffalo and is a board member of the Community Foundation for Greater Buffalo and Project Play Western New York. Earlier this year, Jackson was appointed to the Board of Directors of the John R. Oishei Foundation. In addition, he was elected to the Lancaster Central School District Board of Education and hosts a bi-weekly radio show highlighting the key partnership between M&T Bank and the western New York community. Jackson earned a bachelor's degree in Economics from Harvard University.

Contact
Eleversity Today
Call us at (585) 340-2051 to set up your training or submit form by clicking below.
Contact Us